'Million Dollar Listing New York': Will Fredrik Eklund Return for Season 9?
Although Fredrik Eklund from Million Dollar Listing New York is calling Los Angeles "home," there's a good chance he'll be back to the Big Apple-based series.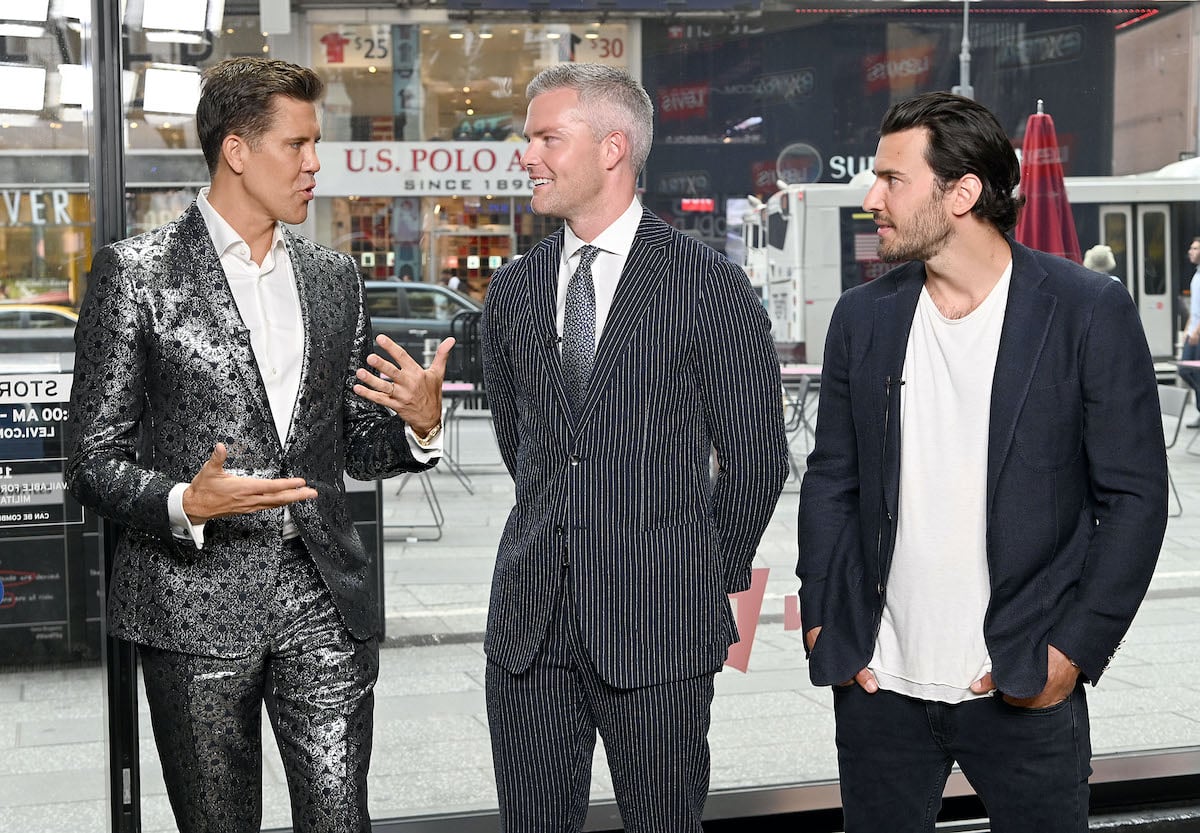 Eklund recently shared his confessional shoot on his Instagram story while sitting in front of a green screen. "Here we go!" he says to the camera. "Yeah, I mean they don't look as good as I do."
He then shared a still shot with a question: "Like the new season look?" He made a few appearances on Million Dollar Listing Los Angeles season 9. Eklund told the L.A. brokers he planned to work from his offices throughout the country, which includes Miami and New York.
Who will likely return for season 9?
Viewers will probably see three main brokers return for season 9 if the Wikipedia series page is accurate. In addition to Eklund, Ryan Serhant and Steve Gold are listed as main cast members for season 9.
Eklund and Serhant are original cast members on the series. Gold joined the show for season 6 when Luis D. Ortiz moved into the "guest" position and then left the show.
A specific release date may be challenging to pin down as productions came to a halt when the pandemic struck. Many productions have resumed filming, which could prove to be interesting for the upcoming season. The New York brokers were challenged last season by the sluggish market.
RELATED: 'Million Dollar Listing': Could Fredrik Eklund Be Moving to Million Dollar Listing Los Angeles?
However, Showbiz Cheat Sheet spoke with newcomer Tyler Whitman who said aggressive pricing is helping to get deals done.  "I would actually say, I still feel like this year is easier than last year to work," he said. "Because last year, the biggest issue was that the market had really, really slowed down. But sellers were not accepting the reality." Adding, that his team has signed 39 contracts since late June. Last year his team sold a total of 50 apartments.
Which brokers may not return?
Million Dollar Listing New York Season 8 saw the return of Ortiz and the introduction of Whitman. However, Ortiz and Whitman's position on the show is uncertain. The Wikipedia entry for the upcoming season does not have Ortiz or Whitman listed as a full-time cast member, although the information could be updated as the season premiere draws closer.
Ortiz left the series after season 5, sharing that he wasn't passionate about real estate. He moved to Paris, France to pursue other avenues but ended up sinking into a depression. He shared on Instagram what he was facing in 2018 after the deaths of Kate Spade and Anthony Bourdain. 
RELATED: 'Million Dollar Listing': Luis D. Ortiz Teases New Show
Ortiz returned for season 8 after being out of the spotlight for a few years. His return was emotional and he ended up with a broken heart after he and his girlfriend parted ways. However, he later revealed that his ex-girlfriend was pregnant. Ortiz became a father and moved back to Puerto Rico.
Whitman was the fresh new face of the show. His vibe harkened back to the early beginnings of Million Dollar Listing as he was the youngest broker on the series.