'Million Dollar Listing:' Ryan Serhant Thinks Fredrik Eklund Should Have Told the Altmans About the Move
Fans may have thought Heather Altman overreacted to Fredrik Eklund's Los Angeles move, but Ryan Serhant from Million Dollar Listing New York says she wasn't totally off base.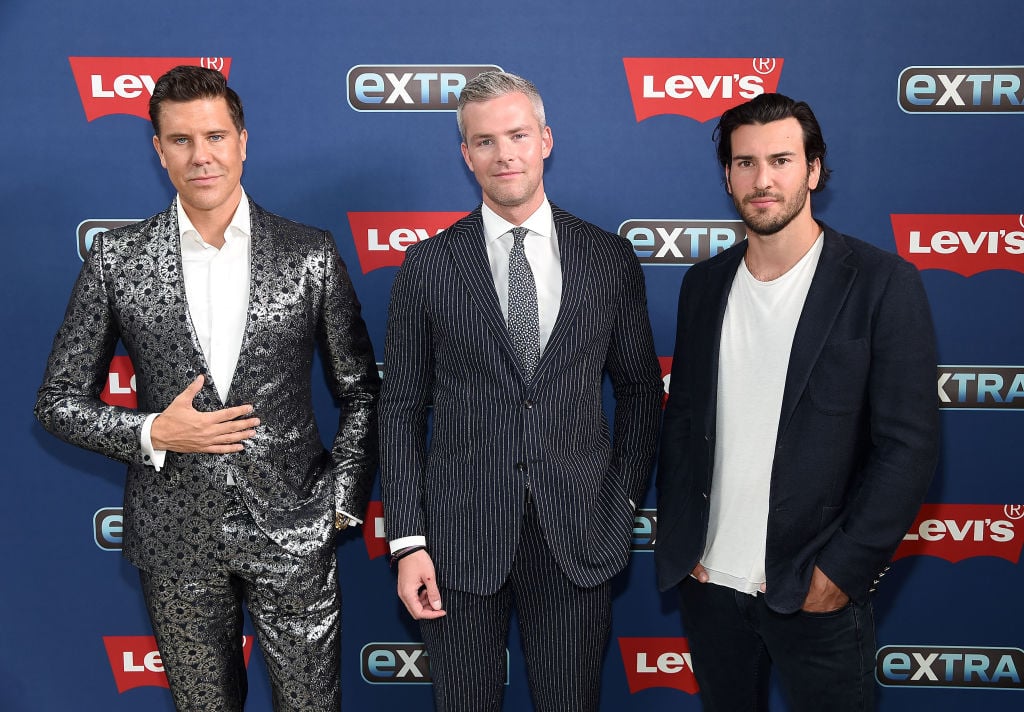 Serhant appeared on Watch What Happens Live with Andy Cohen and was asked for his opinion on the situation. Eklund threw a big event in Los Angeles to mark his new office opening. Altman attended the event and confronted Eklund. She said it was "shady and slimy" to not tell the couple about the move. Altman also reminded Eklund of their friendship.
Host Andy Cohen asked Serhant if Eklund was wrong not to tell the Altmans. Serhant shrugged and said, "Yeah, it's weird."
But is he sad to see Eklund go?
Viewers were surprised to learn Eklund and his family moved to Los Angeles. A WWHL After Show caller wanted to know how Serhant felt about the move. Needless to say, he didn't seem to be overly upset.
"I think it's great that he moved to Los Angeles," Serhant said with a smile. Cohen wanted confirmation that Serhant is happy to see him move to the other coast. "Yeah, eventually I knew he wouldn't be able to handle it in New York much longer anyway," Serhant added. The comment left the audience nervously laughing and yelling.
Cohen laughed and said he loved that Serhant was such a good smack talker. But Serhant said, "No, it's so much calmer there. It's better!"
But his move may have been strategic for the company
Eklund may bring more muscle to a market that is still a challenge for Douglas Elliman, according to The Real Deal. Elliman still trails other firms in the L.A. market with 171 homes listed on the Multiple Listing Service for a combined total of $1.1 billion as of July. The firm still has 57% less than Compass with $2.7 billion and Mauricio Umansky's The Agency with $1.6 billion.
Elliman may have eyed Eklund's signature success. The team of Eklund-Gomes closed $721 million in New York City in 2018 and had $291.7 million in listings by April 2019. This success paved the way for Eklund-Gomes to be ranked as number one in The Real Deal annual broker rankings too. Eklund was up for the challenge in L.A. "To be truly successful in L.A., one of us had to spend a lot more time there setting up," Eklund told The Real Deal. "I'm glad to take that role."
But up until now, The Altman Brothers were the main game in town for Elliman. Plus they were the only Elliman team to make The Real Deal's top broker rank this year, landing in eighth place. During a company-wide award celebration, Altman spoke about Eklund's move. He said he was "happy to have him in our territory." He also said, "As far as anyone in the business being intimidated, last time I checked sharks are the top of the food chain…"
Altman moves into new territory
Eklund shared with The Real Deal that he is already working on some of the best projects in L.A. "I'm already very, very busy and I don't take that for granted," he remarked. "I don't mind being the underdog, in fact, I like it. But it's the new development that will set me apart a bit I think. I'm already working on a couple of the best projects out there."
Meanwhile, The Altman Brothers announced they have expanded into the San Francisco market. Josh and Heather Altman shared their new YouTube video tour of two new properties in the Golden City. "New YouTube episode is up now! Ready to see the best of the best in San Francisco?! You're about to see 2 jaw-dropping properties, including an @thealtmanbrothers $40 million listing! @theheatheraltman and I tour the homes before I discuss technology in real estate with @themattaltman and a panel of my colleagues."
The team also moved into a new Beverly Hills office. "We just moved into our brand new @thealtmanbrothers offices in Beverly Hills with @DouglasElliman – on Robertson & Alden! As a special treat to the neighborhood, we commissioned a beautiful mural by world famous street artist @gregorysiff who used our life story as inspiration for each inch of the wall. Come by, take a selfie, and use hashtag #LADreamWall to make your friends jealous and encourage them to do the same," Josh Altman shared.