'Million Dollar Listing': Ryan Serhant's Wife Shares How Their Different Backgrounds Complement Each Other
Ryan Serhant and wife Emilia Bechrakis from Million Dollar Listing New York recently reflected on their relationship and how their different backgrounds actually complement one another.
The couple exchanged candy on Valentine's Day and picked up an adorable plush bear for their infant daughter Zena. They are hands-on parents as Serhant often shares photos and videos of his daughter visiting him at his office. The family recently jetted off on a private airplane. Serhant is seen with Zena on his lap playing "patty cake" with her feet as she enjoys the ride.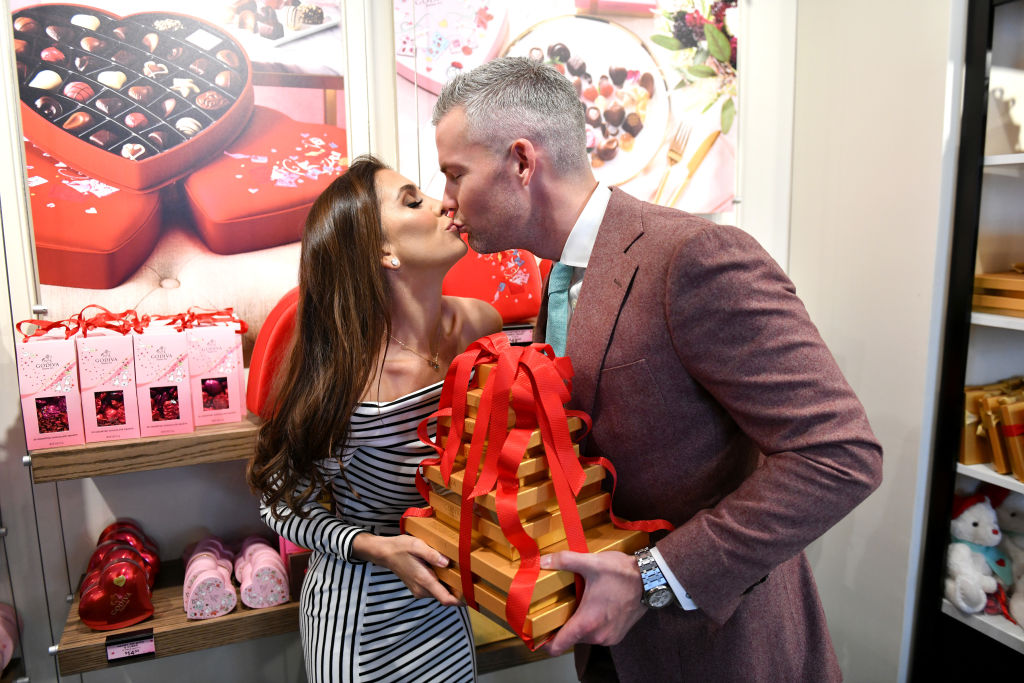 Serhant and Bechrakis looked back on their journey from their stunning Greek wedding to finally being able to have a baby. Bravo went along for the wedding and filmed it for a special spin-off show. However, when it came to conceiving baby Zena, the couple didn't publicly reveal they struggled with infertility until their daughter was born.
How do they navigate reality television?
Bechrakis and Serhant shared how they make their marriage work, especially as so much of their life is filmed for the show. "I would say don't let it change you as a couple, but use the time that you're filming as time together," Bechrakis told Fox News. "We are really busy people. We're working all the time so when we're together filming, it's our time together. And be protective of each other."
Serhant piped in, "And always have a goal in mind. Like at the end of the day, what are you doing this for? What's the point of the show you're on? What's the point of the content you're making?"
Their different backgrounds bring them together
Million Dollar Listing footage showed stark differences between Serhant and Bechrakis' family backgrounds. Serhant would return home to the typical American family. But Bechrakis's family was very different with her strong Greek roots.
"So I am from a very big Greek family and culturally we are different," she told Fox News. "We're more in each other's business. Ryan's family is very New England, but they're very proper in that they don't meddle in our business. But I think we actually complement each other very well."
Bechrakis adds that they both enjoy spending time with each other's family too. "He's always excited about holidays or with my family because he can do whatever he wants, he can chill, wear whatever he wants. When I'm with his family, I love sitting with his dad. I love the structure of everything and the peace and quiet." 
Will there be another season of 'Million Dollar Listing?'
Serhant spilled that the cast is currently filming Million Dollar Listing New York, season 9. "We already started filming season nine," he dished. "We're filming in this massive new building. We're selling some amazing townhouses and doing some crazy renovations. The cameras are following the renovation of our own townhouse. So we just have to up the ante, which is super stressful."
He and Bechrakis are also juggling filming, work, and parenting. Serhant isn't the only new dad on the show. Every cast member, with the exception of Tyler Whitman, became a father. "We still haven't had a play date with Steve and his baby, but we need to. We're working and planning that right now. Luis [Ortiz] is traveling and Fredrick [Eklund] moved," he shared.