'Million Dollar Listing' Smackdown: Josh Altman Takes on Fredrik Eklund for a Big Listing (Exclusive Clip)
Fredrik Eklund and Josh Altman from Million Dollar Listing Los Angeles go head to head to see who has the more compelling pitch for a Beverly Park mega-mansion.
But the cruel joke is on the brokers. The sellers want these two big personalities to co-list the property so they pit their signature styles against one another to create a sales video. While Eklund leans in heavily to the family narrative, Altman goes in hard with the lavish details the home offers. So who will bring in the buyers?
Josh Altman and Fredrik Eklund are confident they have a winning 'Million Dollar Listing' pitch
The brokers have to sit back and watch each other make a video pitch for the same rooms within the home. They both sit back and watch each other, overexaggerating their boredom for one another's approach. "I don't see him as competition," Altman exclaims about Eklund in an exclusive sneak peek.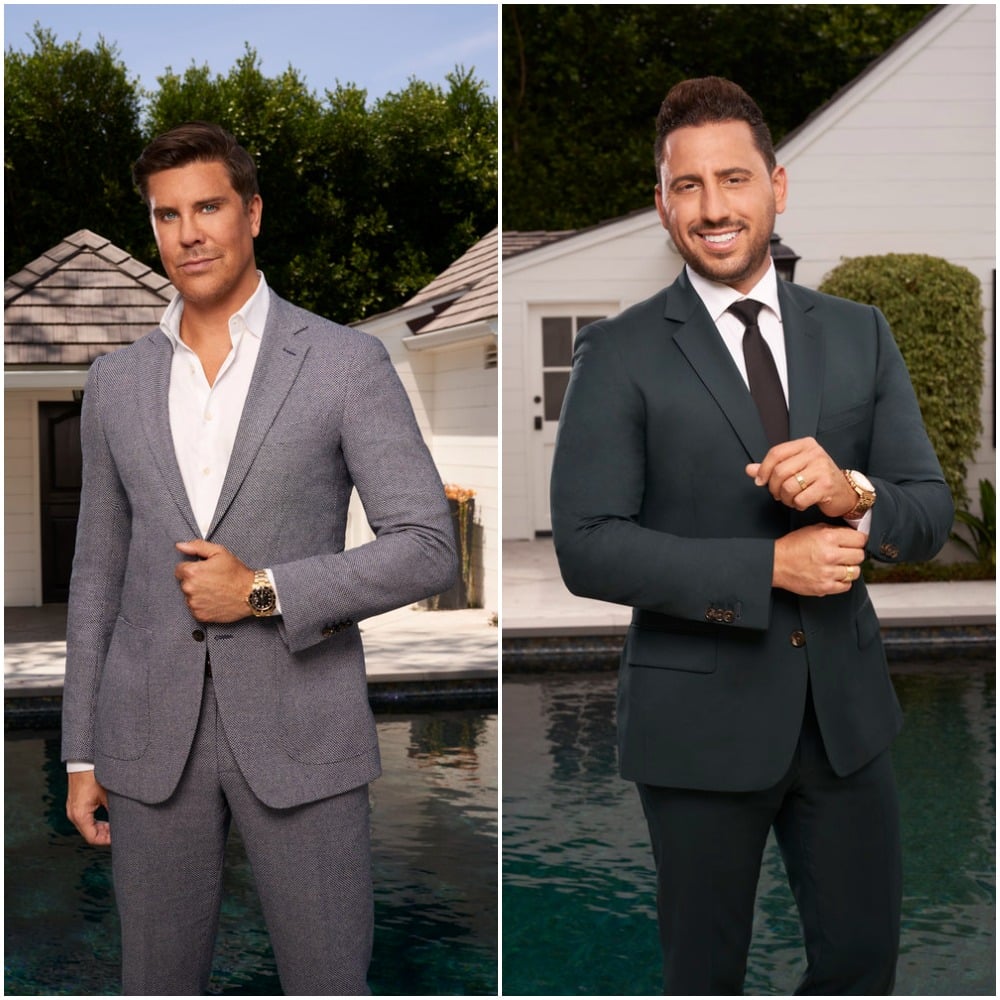 "Of course I'm gonna win this competition," Eklund insists. "I mean, you be the judge. You like whoa, whoa, whoa. Or do you like wee wee wee [high kick]!"
Altman takes the first shot at pitching the front of the house. "What's up everybody? Welcome back to another walkthrough of another insane house on Josh Altman's YouTube channel," Altman says with the title, "The King of Real Estate." Altman asks viewers if they are ready to see "one of the sickest houses" that costs close to $29 million. "Let's go!" he exclaims as he marches into the home.
Fredrik Eklund takes the family route to sell the 'Million Dollar Listing'
Eklund takes the living room and his pitch is in complete contrast to Altman's. "You have six bedrooms and 11 bathrooms," Eklund shares along with his title being "Gentleman and Scholar." He also has a softer approach than Altman, emphasizing the home's feeling of family. "I just feel like so at home when I'm here," he continues. "And isn't that what home is supposed to do? Just relax, watch some TV."
Meanwhile, cameras capture Altman bent over laughing. "Your family is here," Eklund says almost in a whisper. "The kids are running around." Eklund then bends down to speak to a rhinoceros statue in the living room. "Hello?" he asks the statue. "You like me? You like Josh? He likes me more."
RELATED: 'Million Dollar Listing LA': Tracy Tutor Reveals Why She Wasn't Worried About Fredrik Eklund
Eklund continues into the dining room, keeping with his family theme. "Any house really starts with the family," he says. Now Altman is checking his phone, looking bored. "And personal experiences, I made it a really big deal that me, my husband, my kids, we eat together every single night. Enjoy life! You made it in life. That's what you're buying in Beverly Park. You're here because you deserve it … with your family."
Josh Altman appeals to the party crew to sell the Beverly Park mansion
Altman takes a stab at the same room, but with an Entourage flavor instead of family. He first tells Eklund, "Well, whoever is still awake at this point … [laughs]."
RELATED: Which 'Million Dollar Listing' Broker Is Wealthier: Fredrik Eklund or Josh Altman?
"Dinner is served," Altman says directly to the camera as he throws open the double doors leading to the dining room. "In your new mansion in Beverly Park. Check this out. First of all, the ceiling – gold. Gold everywhere! You deserve a gold ceiling when you have a house like this." He also points out that the dining table can accommodate up to 20 guests or "your crew, your boys." He paints a picture of the guys hanging out and having drinks instead of family. Eklund is seen softly banging his head against the wall.
So who emerges victorious and closes the deal? Find out on Million Dollar Listing Los Angles on Thursday at 8/7c on Bravo.