'Million Dollar Listing': Tyler Whitman Hints of an 'Epic' Season 9
Million Dollar Listing New York viewers have a new season to look forward to as cast member Tyler Whitman says season 9 will be epic.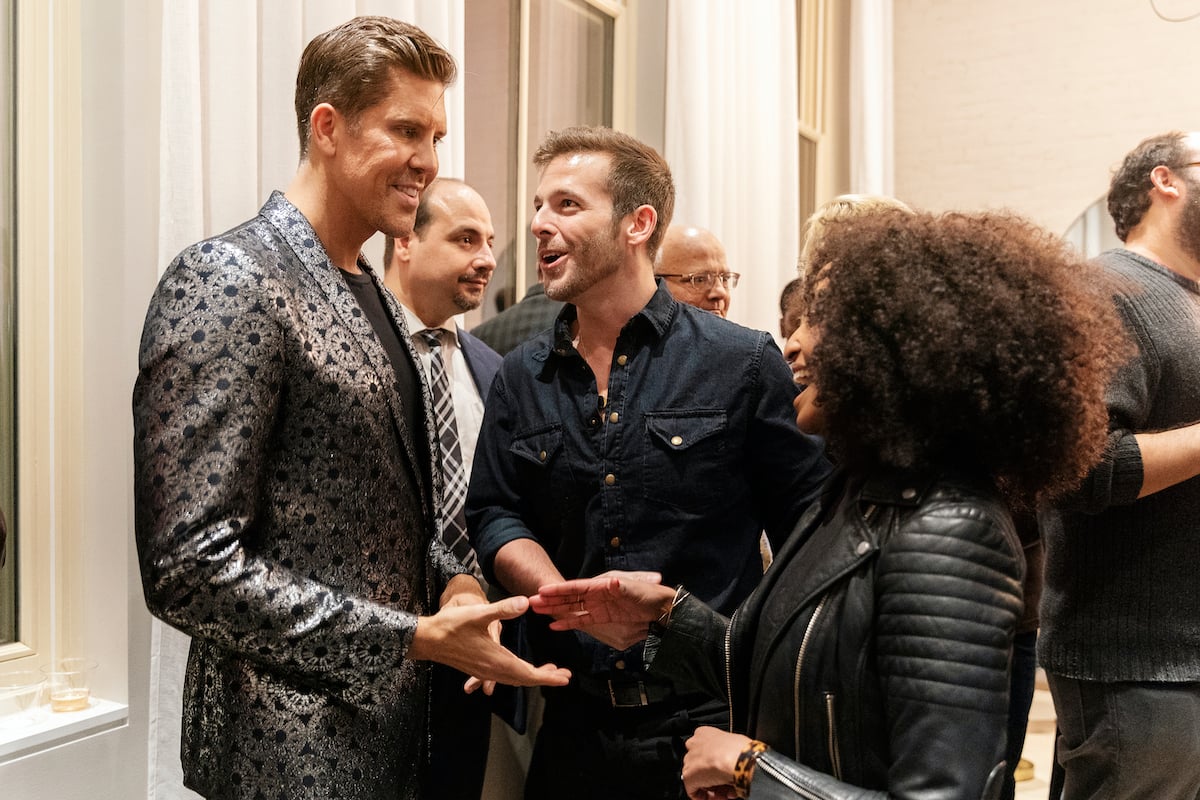 Whitman shared a photo of possible footage from the show on his Instagram story. "Season 9 of MDLNY is gonna be epic …It's been quite a year for NYC real estate," he teased. "Coming in the spring."
The newest broker on the series has been hard at work selling homes in the Hamptons and New York City. He also shot a dreamy video spot showing how he's been flexing his creative muscle in quarantine.
Instagram hints show that the brokers pushed forward with filming, including the return of Fredrik Eklund. So what can viewers expect this season?
Tyler Whitman says NYC is still thriving
While Whitman could not discuss the season, he talked about the overall landscape and how the New York and Hamptons markets changed with the pandemic. He addressed the early rumors that the city was dead and barren. "I feel like the actual New Yorkers are here right now," Whitman told Showbiz Cheat Sheet in August.
"The people who really believe in it and the people who know that New York is the city that always makes the most epic comebacks," he added. "And this is something we have to make a big comeback from, don't get me wrong. But you can already feel such a difference. All the restaurants are set up in the streets, it feels very European."
Million Dollar Listing viewers will likely see a big shift in the upcoming season. Real estate prices dropped, which provided a unique opportunity for buyers. "I would actually say, I still feel like this year is easier than last year to work," he said. "Because last year, the biggest issue was that the market had really, really slowed down. But sellers were not accepting the reality."
Viewers could see more sales
Real estate agents were back at work on June 22 after the city initially shut down. Whitman's firm worked fast, signing 39 contracts in less than three months. "Which is huge for us," he remarked. "We sold 50 apartments all year last year. So to do almost last year's volume in the last two months is telling."
Fast-paced sales is a total pivot from last year, which is when the cast faced a sluggish market. "This is no joke," Ryan Serhant from Nest Seekers shared in a season 8 episode. "Homes over $4 million have an average days-on-market of 450 days. It has never been that way."
But despite the gloomy backdrop of the pandemic, Million Dollar Listing cast members found the silver lining. Eklund danced on an all-glass balcony from Edge, known as "the highest outdoor sky deck in the Western Hemisphere." Steve Gold also made it to Edge. Gold has also been spending plenty of time with his infant daughter.
Serhant is up to his usual tricks. He recently shared a photo of his "first new development project." The photo includes a ballet dancer and a small orchestra in the background.
Serhant also made a statement on Instagram about being bullied for sharing a photo of his daughter and making a women's empowerment remark during the election.