'Million Dollar Listing': What Did Ryan Serhant Really Think of Tyler Whitman When They First Met?
Ryan Serhant from Million Dollar Listing New York recently revealed his first impressions of eager young broker Tyler Whitman.
Whitman is the newest member of the New York City cast and was often filmed hustling for, but sometimes losing, business. At one point this season, Whitman and Serhant pitched the same client, but Serhant won the listing. Whitman later went to Serhant's office, not to fight him, but to ask him what he did to ultimately score the listing. Although Serhant initially snarked about Whitman's ambitious thirst for knowledge, he found the young broker to be engaging and wanted to pass along any nuggets of wisdom he learned along the way.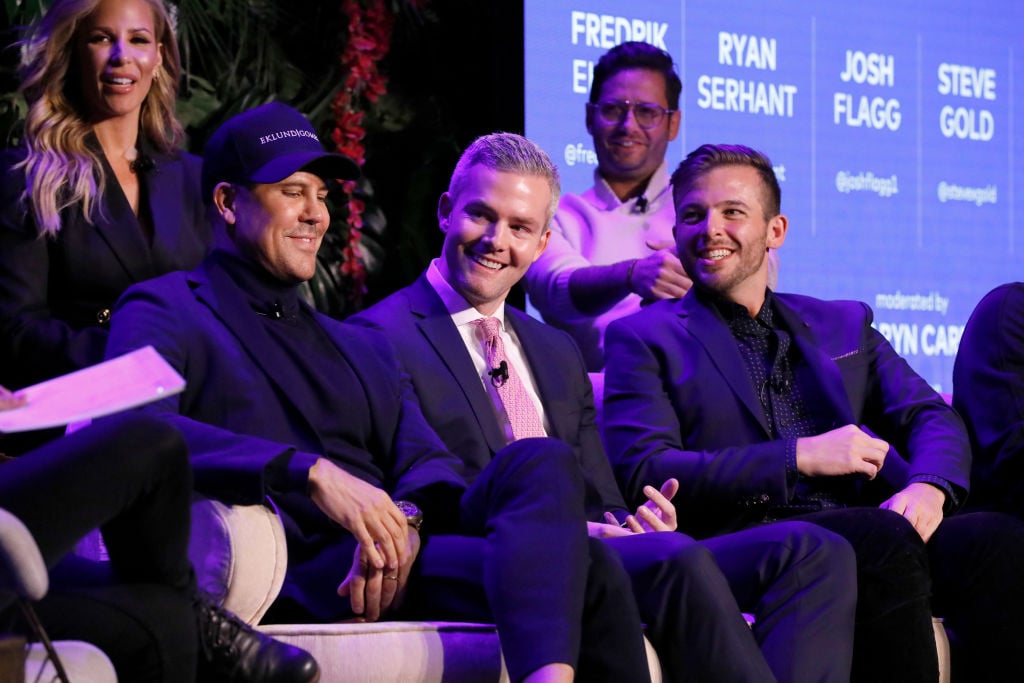 Later this season, Whitman appeared on one of Serhant's webinars and shared his story of how he got into real estate. Recently, Serhant joined Whitman for a Facebook live chat on Whitman's health and fitness group, The Human ROI. He dished about his first impressions of Whitman and what he thinks of Whitman today.
Whitman reminded Serhant of … Julia Roberts?
Whitman's Facebook group wanted to know about Serhant's first impressions of Whitman and how has that impression changed since they've gotten to know each other. "My first impression was, 'Wow that guy is happy,'" Serhant shared. "He is happy, like he's got a Julia Roberts smile going 24/7. That guy is so so so happy."
Serhant admits he wasn't sure if Whitman's glow was for real. "I think to be honest before I really knew you, I didn't know how genuine it was," Serhant shared. "Because you never often know, because maybe he's putting on that smile all the time and he's like a secret terrible person on the inside. And I think that's changed. I think your happiness is actually genuine and authentic and I also think it's infectious."
"And I think that's an amazing attribute that no matter what you do, you can't teach it to other people," Serhant continued. "I think it's pretty awesome."
Whitman seemed surprised
Whitman said that wasn't the answer he expected, but hearing it meant a lot to him. "Can I finish by saying the opposite," Whitman said. "You've kind of been a little bit of a life lesson for me. Because when I first met you, I was like, 'Wow, we're so different.' Like that was my first thing, like we're really different people."
He also wondered how they were going to get along. "At first we kind of butted heads a little bit," Whitman recalled. "And then what was interesting, about it, the more I got to know you, the more I realized we have very similar values." Serhant seemed to agree.
"We think about business the same, we think about people the same," Whitman continued. "We have different actual personalities, but it's been cooler to realize we have a lot more in common than I originally thought." Serhant looked up and said, "Brother from another mother." But Whitman's keen sense of humor kicked in. "You don't know that maybe it's actually your mother," he laughed.