'Million Dollar Listing:' Why Did Luis D. Ortiz Leave the Show?
As one of the more colorful and fun-loving brokers on the show, Luis D. Ortiz left quite a gap on Million Dollar Listing New York when he walked away.
The energetic broker was riding high on the show. He finally mended fences with cast members, Ryan Serhant and Fredrik Eklund. Plus he was crushing it in the real estate market.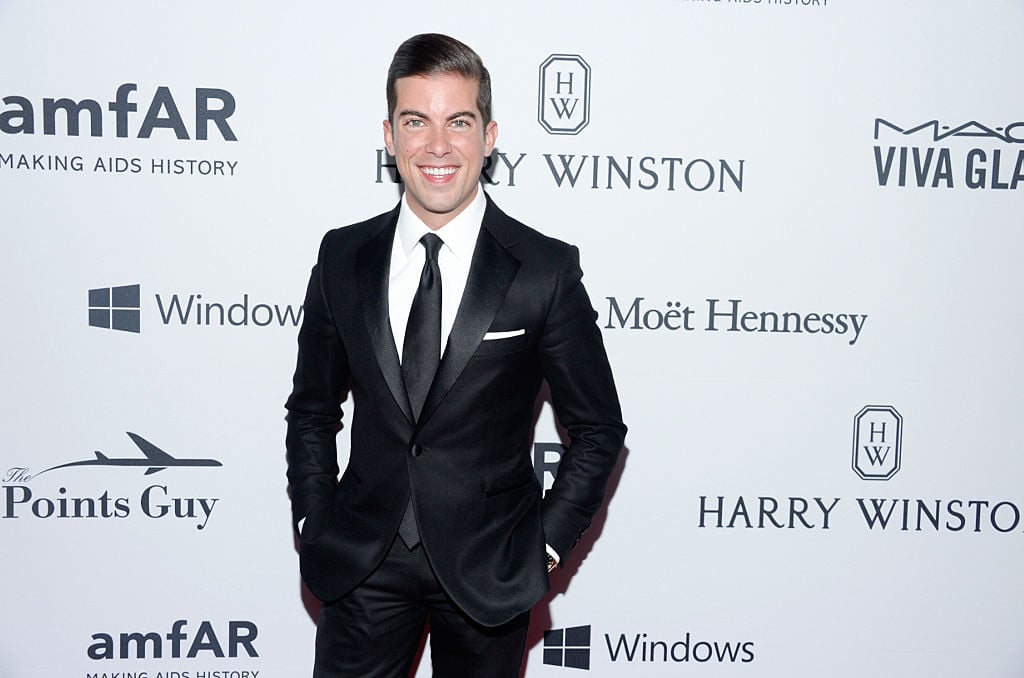 But dominating the luxury market wasn't enough for Ortiz. He gracefully bowed out of the show after season five. Why did he walk away and what did he ultimately do during his time away from the show?
Leaving wasn't easy
Although the show made it seem like an "ah-ha" moment, which led to an easy decision to leave, Ortiz said it wasn't something he came to quickly. "It was tough because first of all, I didn't know that that was what I needed to do. I always ignored that that could be a possibility because I'm at the peak of my game and doing better today than I've ever done in my career," Ortiz told Bravo's The Daily Dish in 2016.
Despite his successes, he was often filmed looking a little lost and even sad."But when I realized that it wasn't making me happy, it was a hard decision to make because then you say you have built a career that is allowing you to do so well or you're doing so well, but yet doesn't make you happy — so the decision has to be which one do I choose? So I chose happiness," he said.
Plus, Ortiz knew the cast dynamic hit a sweet spot too. "I think [Eklund and Serhant are] not happy about it because I think we, as a trio, make such a good cast and I think the show is so successful because of the three of us together," Ortiz added.
The cast supported his decision
Ortiz admits Eklund and Serhant were sad to see him leave. In a rare instance until recently, the cast of MMLNY didn't really get along and finally found friendships with each other.
"I think they're bummed, but they're happy for me," Ortiz observed. "Both of them are always going to have a special place in my heart. I give them both keys to two separate penthouses in my heart, south-facing [with] floor-to-ceiling windows."
He added, "They'll always be a part of my life and I think as I actually go into an industry, I think we will now talk differently because we won't be rivals in real estate. We'll actually be happy to hear about each other's successes."
He went off to see the world
Ortiz's first stop away from the limelight was Paris. He gave it some thought and returned to Bravo's The Daily Dish in 2017 to provide an update. "You may think I have just lost it and that's ok," he said. "But perhaps, like Fredrik says, I may have just found it."
He then announced he was leaving New York City. "On March 1st, I am moving to Paris! A city I have never been to before. People can't believe that a guy who has traveled so much has never been to Paris. And, in a poetic way, it's kind of great that I have never been because I will be seeing Paris for the very first time when I plan to stay, just like I did in New York."
Ortiz approached his move the same way he approached his deals–he went all in. "For the past couple of days all I can listen to is French music. All I can drink is French wine and all I can see are French films."
But moving to Paris didn't make him happy
Sometimes switching jobs or moving can only put a band-aid the darkness that lurks beneath. Last year, after at least a year away from the spotlight, Ortiz admitted he was dealing with depression and suicidal thoughts, according to People.
He wrote on Instagram about what he was facing in light of Kate Spade and Anthony Bourdain's deaths. "For the past year I have been struggling with depression and during the last three months all I can think of — day and night — is putting an end to it all," he continued, adding that it's "almost impossible" to "understand how selfish this would be for the people that love me."
Ortiz added to his post, "In fact, I argue that it is selfish of them to let me live in a place I have convinced myself I no longer want to be a part of. It's a very stupid, ignorant and blind argument but once you have broken yourself down to the extent of no longer believing in any of your abilities and the value you bring to yourself, the people closest to you and the world you live in it's extremely difficult to see it that way."
He's slowly returning to the light
Fans reacted swiftly filling Ortiz's social media with messages of support and love. He remained out of the public eye, only posting sporadically on social media. Ortiz shared a picture last summer and wrote, "Slowly realigning ."
Finally, he told fans he had returned to New York City. "Officially back in my city. Not much has changed here but the way I see it. Feeling curious and excited to rediscover it all over again. With a different approach ."
Recently he tweeted about being excited about the NBA Finals and told a fan he was, "Feeling good." So when Bravo slyly slipped Ortiz into the season premiere fans were nothing short of thrilled.
Ortiz makes his Million Dollar Listing New York return to Bravo on August 1 at 9/8c.