Million Dollar Listing's David Parnes and James Harris Tease Fallout With Fredrik Eklund (Exclusive)
The Million Dollar Listing Los Angeles tides have turned between Fredrik Eklund and David Parnes and James Harris. Last season ended with a lovefest between Eklund and the British duo, but all that love went out of the door when Eklund blabbed about a pocket listing sale that Parnes and Harris said needed to be kept secret. Viewers saw the first explosive episode but Harris and Parnes offered additional insight into the fallout… and some unexpected admiration and love for Eklund.
Why was Fredrik Eklund in trouble with James Harris and David Parnes?
Eklund was surprised when his housewarming party resulted in a very hard lesson about keeping his mouth shut. Harris chalked up some of Eklund's faux pas to the differences between selling in Los Angeles versus New York. "So I will tell you, Fredrik is a new agent in L.A., and while he's well-established on the East Coast, we do things very differently on the West Coast," Harris told Showbiz Cheat Sheet.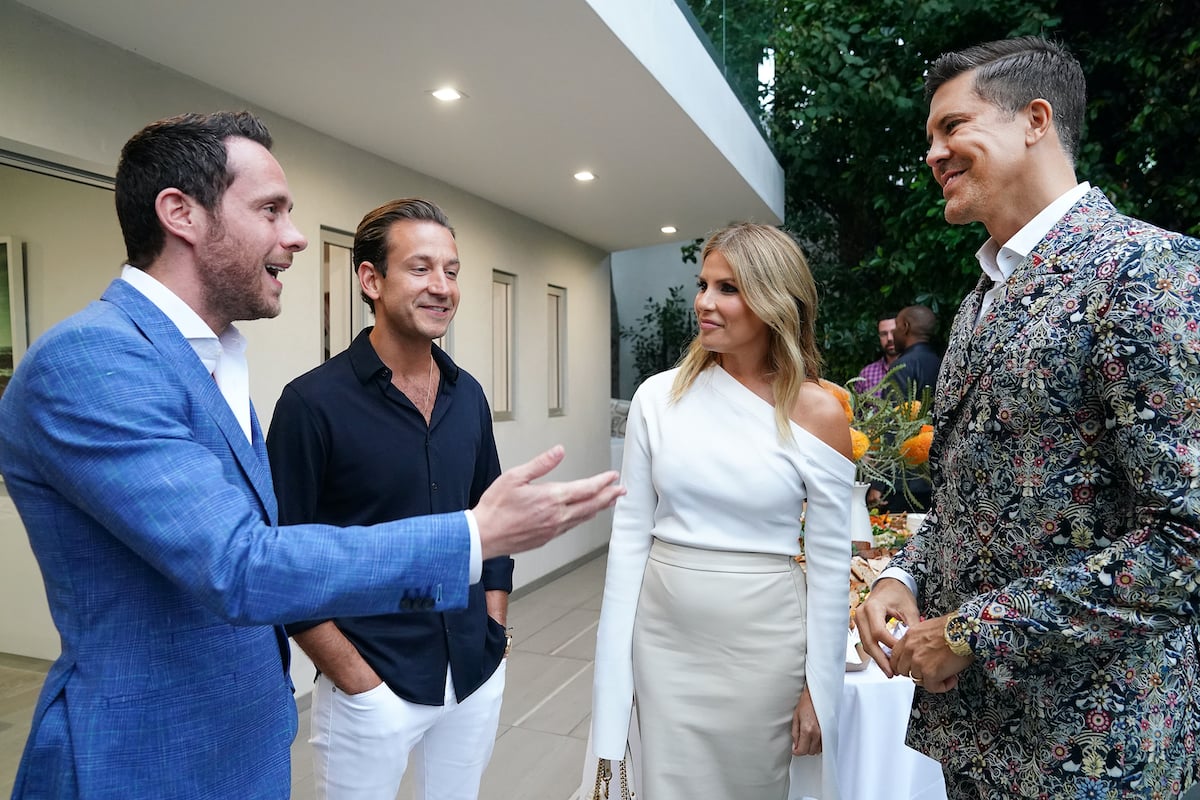 "And he's used to dealing with developers where it's just straight numbers," Harris continued. "But in residential, you're dealing with homeowners, there's emotion. And if we say keep something quiet and confidential, it means keep it quiet and confidential for a reason. So when he starts going around shouting about what's happening and sharing business, that's not his business to share things like that will ruin your reputation in L.A. in two seconds. So it's just adjusting from the East Coast mentality to the West Coast."
The tension was 'inevitable' on 'Million Dollar Listing Los Angeles'
Considering Eklund left last season on such a high note with Parnes and Harris, what broke down? "I mean, it's inevitable," Parnes said about the tension they experienced with Eklund this season. "Let's be honest, I'm sure if we moved to New York, we made to who knows and start taking over the market there or trying to anyway, you can ruffle a lot of feathers."
"The moment you take a step wrong," he continued. "It creates friction and tension because the tension is already high from the get-go. Whether you're friends or not, you can be friends, but business is business and then you have the personalities of clients involved in that added pressure. And things can just implode very, very quickly. And let's be honest, that's exactly what happened."
But do they feel as though Eklund backstabbed them by disclosing the sale when they told him to remain quiet? "Intentions have always been good," Parnes said. "James and I always work with the view of we treat people, how we want to be treated, and we take that very seriously. So so the truth is, whatever happened, happened and we dealt with it the way it should have been dealt with, but I don't think we could have done anything differently. We just stuck by the rules. We stayed in our lane and we did everything the way we were supposed to do it."
No personal shade for Fredrik Eklund from James Harris and David Parnes
Harris and Parnes are fully aware that the rest of the cast has aggressively come for Eklund on social media and in the press. But they aren't on board with ganging up on him. "I like Fredrik," Harris offered. "Fredriks not a bad guy, by the way. He's a good father. He's a good husband. He has the right intentions. He's excited. He's in a new city. You know, it's like you just have to readjust. But I have to say through the thick of it, I like Fredrik and I know you do too David. So business is one thing, personal is another. And time will tell how he readjusts in the L.A. market."
Parnes agreed. "No, I agree with you 100%. He is he's got a big heart, big personality. His kids are beautiful. They had playdates with my daughter and James' daughter, so many times and we're friends. So, again, it's just the business aspect where the tensions really go. But 100% big fan of Fredrik's. He's really, really sweet and his heart's in the right place."
Million Dollar Listing Los Angeles is on Thursdays at 8 pm ET/PT on Bravo.