Are Milo Ventimiglia and Alexis Bledel Still Friends?
Find out whether or not Milo Ventimiglia and Alexis Bledel have remained friends since their break-up.
Millennials everywhere grew up watching the love story between Rory (Alexis Bledel) and bad-boy Jess (Milo Ventimiglia) unfold on Gilmore Girls. Although they didn't stay together very long on-screen, the pair actually dated in real life for four years. Let's take a look at whether or not the This Is Us star remains friends with Bledel now.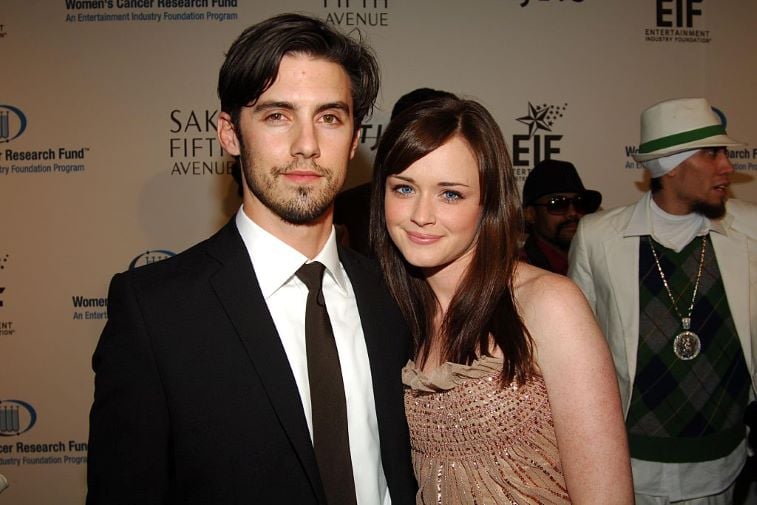 Milo Ventimiglia and Alexis Bledel worked well together for the 'Gilmore Girls' Reboot
After its original seven-season run from 2000 to 2007, Gilmore Girls made a comeback in 2016 with its Netflix revival: Gilmore Girls: A Year in the Life. All of Rory's past exes came along for the ride. That means Ventimiglia and Bledel joined forces on screen without a problem.
Bledel said, "It was great to work with all of them again," at the Television Critics Association press tour in July 2016.
It sounds like Bledel enjoyed being on set with Ventimiglia to film the reboot. As a result, it looks like there are not any hard feelings from her about their break-up.
Ventimiglia was happy about Bledel's Emmy Award
At the 2017 Primetime Emmy Awards, Ventimiglia lost the Outstanding Actor in a Drama Award to his This Is Us co-star, Sterling K. Brown. 
Ventimiglia's ex-girlfriend, Bledel won Outstanding Guest Actress in a Drama Series for her performance as Oflgen in Hulu's original series, Handmaid's Tale.
It turns out that Ventimiglia was not upset at all by her win, "I'm very happy for her. She's always been a great actor and I think as long as she's been in the business for her to be recognized," he told The Daily Dish.
It sounds like Ventimiglia respects Bledel as a fellow actor. He is genuinely excited to see her win awards like this one.
Who are Ventimiglia and Bledel in relationships with now?
E! News reported that Bledel married Mad Men star Vincent Kartheiser in a secret ceremony in June 2014. The couple met on the set of the hit show but did not begin dating until season 5. They continue to keep their relationship very private and out of the spotlight. 
Creator of Mad Men, Matthew Weiner had nothing but good things to say about the couple, "Honestly, they're a really good match. They're both very down-to-earth, with a sense of responsibility and strong family ties. And they've been acting since before they can remember, which makes for a very special personality."
Ventimiglia also keeps his relationship status under wraps. He is rumored to be dating Kelly Egarian, but he has not confirmed this report.
Just like their intimate relationships, we can not fully confirm that Ventimiglia and Bledel are in fact still friends. What we can tell is that they continue to work well together on set and praise each other as equals in the industry.