Milo Ventimiglia Explains Why Everyone Thinks He's Sylvester Stallone's Son
Milo Ventimiglia and Sylvester Stallone resemble each other somewhat, but a crooked mouth isn't all the two actors have in common.
Milo Ventimiglia and Sylvester Stallone resemble each other somewhat, but a crooked mouth isn't all they have in common. It turns out the two actors go way back. 
The filming of Season 4 of This is Us is underway, but as the show does, we'll jump back in time to the moment when Ventimiglia talked  Stallone into appearing on his show in the first season. 
How Ventimiglia and Stallone met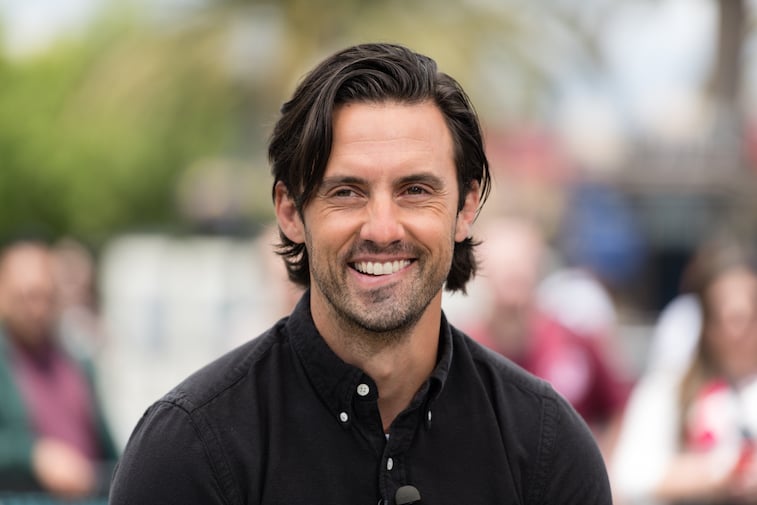 Some people think the two actors are related, and they're right. They're also wrong at the same time. They're not biologically related, but Ventimiglia did play Stallone's son in the 2006 movie Rocky Balboa, which revived the series about the boxer who improbably rose to fame by losing a big match.
People often forget this, but Rocky Balboa did not win the fight at the end of the first Rocky in 1976. Apollo Creed did. However, Rocky scored a victory all the same by going the distance with Creed, which no one expected the unknown boxer to do.
The movie Rocky scored a surprise victory of its own when it won Best Picture at the 1977 Oscars over such acclaimed pictures as Taxi Driver, Network, Bound for Glory and All the President's Men. 
Rocky continued on for 14 years with four increasingly silly and/or inferior sequels. After Rocky V disappointed at the box office, the series lay dormant for 16 years, until the release of Rocky Balboa in 2006. That movie surprised viewers by taking the series back to its roots, and that's the one where Ventimiglia played Rocky's son, Robert, as an adult. 
'This is Us' enlists Ventimiglia to call Stallone
On This Is Us, Ventimiglia plays Jack, whose son Kevin goes off to film a movie years after Jack has died. The show wanted to cast Stallone as the star of the movie and put the question to Ventimiglia, as he explained on Jimmy Kimmel. 
The producers asked the actor "Do you think he'd do it?" Ventimiglia replied he didn't know. 
"And then they just stared at me," Ventimiglia said. That pregnant pause could only mean one thing. 
"Oh, you want me to call him. OK. I'll put on my producer hat and I'll call him," Ventimiglia said. Stallone liked the idea but asked to see the script first. Once he did, Stallone sent back "the coolest email," Ventimiglia said, with a standout quote:
"This sounds very worthwhile, and dare I say it, intriguing." 
Stallone did indeed appear on the show, delivering a heartfelt message to Kevin. When he tells Kevin his father would be proud of him, Kevin looks visibly uncomfortable remembering his father's death, saying it was a long time ago.
Stallone responds, "In my experience, Kevin, there's no such thing as a long time ago. There's only the memories that mean something and the memories that don't."
The physical similarity Stallone and Ventimiglia share
One reason that people may think that Stallone and Ventimiglia are related is that both speak with a bit of a slur because of a crooked mouth. However, they have it for different reasons. 
Ventimiglia's came about because he was born with dead nerves in his lower lip, causing an asymmetry. In Stallone's case, his lip was pulled with forceps when he was born, which severed his nerves. 
Ventimiglia said of  Stallone, "I remember him telling me, 'Make sure you're mouth is warmed up because it's cold out.' You should see the two of us when we're filming in Philly standing in front of heat lamps just moving our mouths. Which was nice because we got to bond on that. If it's below 32 degrees we're f*cked! Our face freezes up. He had a lot of great advice."