Milo Ventimiglia Has Tattoos Fans Will Never See on 'This Is Us'
Milo Ventimiglia plays Jack Pearson on 'This Is Us,' and audiences will see his character's mustache but never the actor's own tattoos.
Through the years, Milo Ventimiglia's acting roles have found him portraying all sorts of characters. A bad boy on Gilmore Girls before playing a paramedic with superpowers on Heroes, the 43-year-old has done it all. But no matter the role, Ventimiglia will never show his own tattoos on a TV show or in any movie.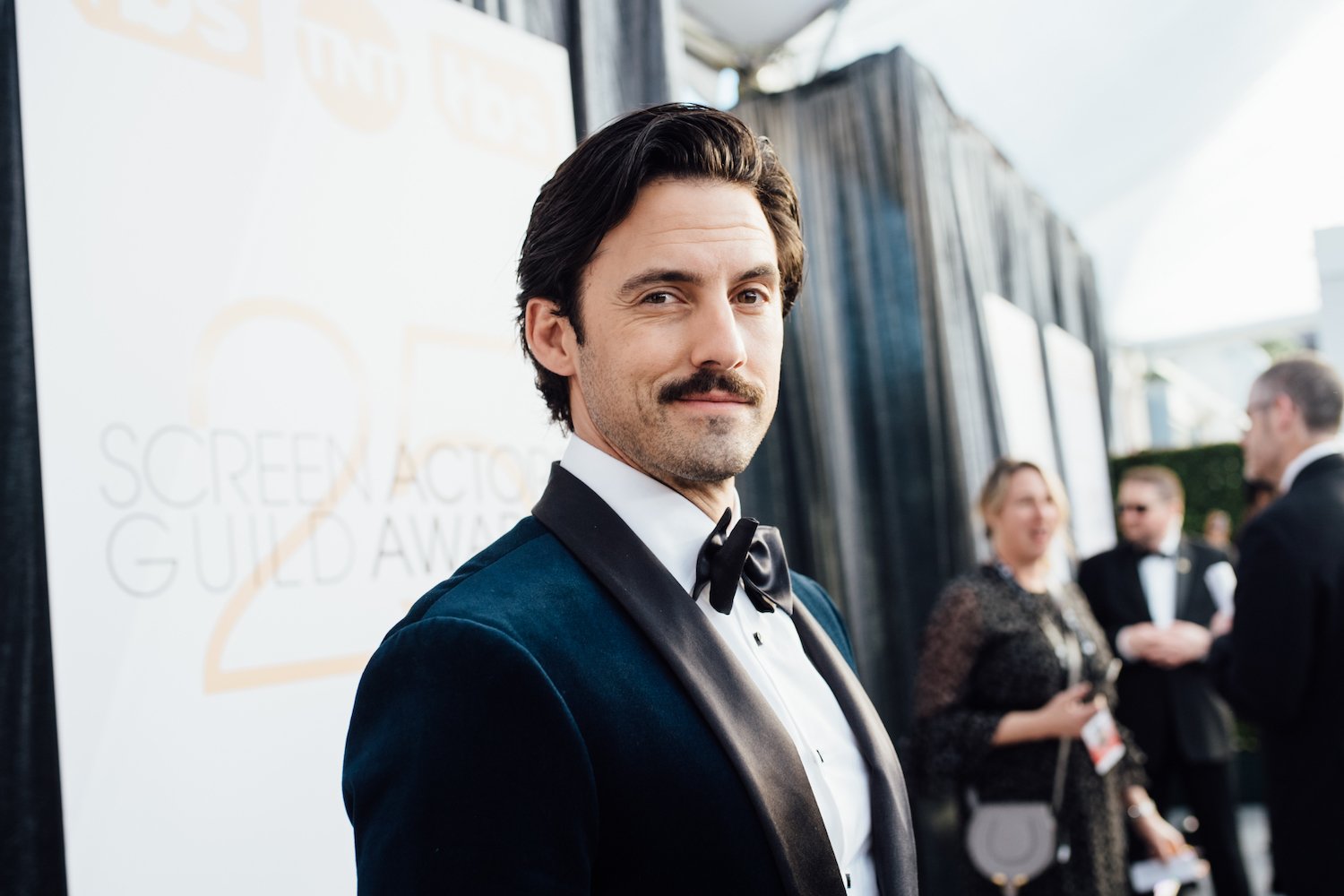 Milo Ventimiglia plays Jack Pearson on 'This Is Us'
Audiences get their first glimpse of Ventimiglia as Jack Pearson, the devoted husband and near-perfect father who dies too soon, in the pilot episode of This Is Us. 
Airing on September 20, 2016, Ventimiglia leaves little to the imagination when his character bares it all — save for a towel covering his nether region — for his pregnant wife, Rebecca Pearson (Mandy Moore). 
Viewers see a lot of Ventimiglia, and there's no sign of any tattoos. But Ventimiglia does admit to having some permanent ink. It's just that he won't show it on camera. 
Milo Ventimiglia says his tattoos 'are personal'
More than five years before This Is Us premiered on NBC, Ventimiglia sat down with the U.K.'s Mail Online. At the time, he played Peter Petrelli on Heroes. 
Sharing details about his closet and his affinity for yoga, Ventimiglia opened up about his tattoos. He told the outlet that he'd never show off his own tattoos as part of an acting gig — not because they're in locations that would make a program's rating go from PG to R but because Ventimiglia says his tattoos are "personal." 
"I have a couple but I feel they're personal," he said. 
The three-time Emmy nominee continued, saying if a role calls for tattoos he'll still cover up his own and use temporary ink.
"Sometimes on a job if the role demands a tattoo the producers say, 'Hey, we'll use yours.' I'll say, 'No, cover up mine and use a fake one, because mine are mine,'" Ventimiglia said. 
So, even though Ventimiglia appears practically naked on This Is Us sans tattoos, Ventimiglia does have some. As for their placement and the significance of each one, that information stays with the actor. 
Milo Ventimiglia isn't the only 'This Is Us' star with a hidden tattoo 
Moore, Ventimiglia's This Is Us co-star and regular scene partner, also has a tattoo. However, it's almost impossible to spot on camera. 
In 2016, Moore revealed a sperm tattoo on her foot with her bandmates as an inside joke around 2006. She also shared that right after she got permanently inked someone mistook it for black marker on her skin. 
So the next time Ventimiglia or Moore are on This Is Us, know that somewhere behind their wardrobes are tattoos.