'This Is Us': 3 Ways Milo Ventimiglia Is Really Like Jack Pearson Off-Screen
Have you ever wondered how similar Milo Ventimiglia is to the character he plays on This Is Us? We have been contemplating, too, if he really is a real-life Jack Pearson. When we get right down to the bottom of it, we have found that they are both very emotional men who are not embarrassed to show their feelings. 
Both Ventimiglia and Pearson are trying to represent those good guys we are all looking for in life. Lastly, they both have sensitive feelings about the Vietnam war era. Let's explore these three similarities further.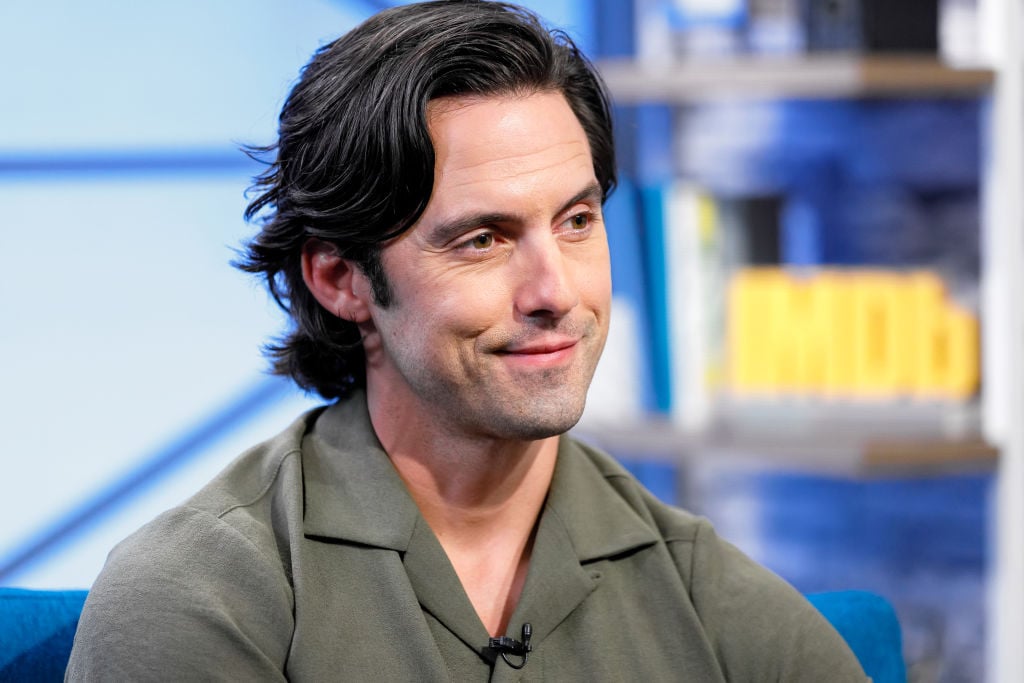 1. Pearson and Ventimiglia are both openly sensitive guys
If you have watched any episodes of This is Us, you know that Jack Pearson shows us an amazing amount of emotional vulnerability. Watching Pearson have a break down on-screen really makes us ugly cry at home and love him even more.
That first moment in the series' pilot episode, where he is openly crying in the hospital, really pulls on our heart-strings. Pearson is not afraid to show a full range of emotions and fans really love that about his character.
Off-screen, Ventimiglia also is not afraid of a good cry. On Watch What Happens Live with Andy Cohen, he revealed that he cries every time he watches Steel Magnolias.
He also told Cohen that he cries watching pretty much every single episode of his own show, "Pretty consistently, usually Mandy [Moore] and I sit there together, on a lunch break. I'm in a fake something mustache and then we are like grabbing Kleenex."
It looks like Ventimiglia is a pretty emotional guy, just like his character on This Is Us.
2. Both Ventimiglia and Pearson try to represent the good guys
One of the most asked questions about This Is Us is "Do men like Jack Pearson exist in real life?" Everyone is looking for their own Jack Pearson these days. 
On the show, Pearson is a true family guy. He supports his wife and plays with his kids. He parents right alongside her. Pearson holds the door, buys her flowers, and respects her.
What does Ventimiglia have to say about the "Jack Pearsons" out there in real life? He told New York Times, "I also feel like those guys are kind of borrowed from me and men that I admire." He went on to say, "I'm not without my mistakes as a person, as a man, but I'm also trying to represent the good guys that are out there." 
Clearly, Ventimiglia feels that these men, like Jack Pearson, truly do exist. He is trying to be one himself and he thinks that the show is helping to "raise the bar."
3. Pearson and Ventimiglia have delicate feelings about the Vietnam War
On the show, Pearson has such sensitive feelings about the Vietnam War that he cannot even open up to his wife about it. This subject is the one thing we see really eat Pearson up on-screen that he is unable to talk about it. 
Off-screen, Ventimiglia's father is a Vietnam veteran, so he also is very sensitive to the time period. He told Good Housekeeping, "I think being a guest in a place where the history that we were telling actually happened, the history in the story, actually happened in reality … I know I had a little bit of weariness of wearing an American uniform while over in Vietnam," Ventimiglia remembers. "I think we were all very aware of it …"
Clearly, both Ventimiglia and Pearson are sensitive to the controversial time period in history. They are both sensitive men who would like to be the good guys in our society.