Milo Ventimiglia Says 'This Is Us' Fans Make 1 Error With Jack Pearson
Jack Pearson has been a fan favorite since This Is Us began airing in 2016. The show recently filmed its last episode, thus putting an end to its six-season run. Milo Ventimiglia, who portrays Jack in the series, recently spoke about his beloved character saying the show's fans make one error when it comes to Jack.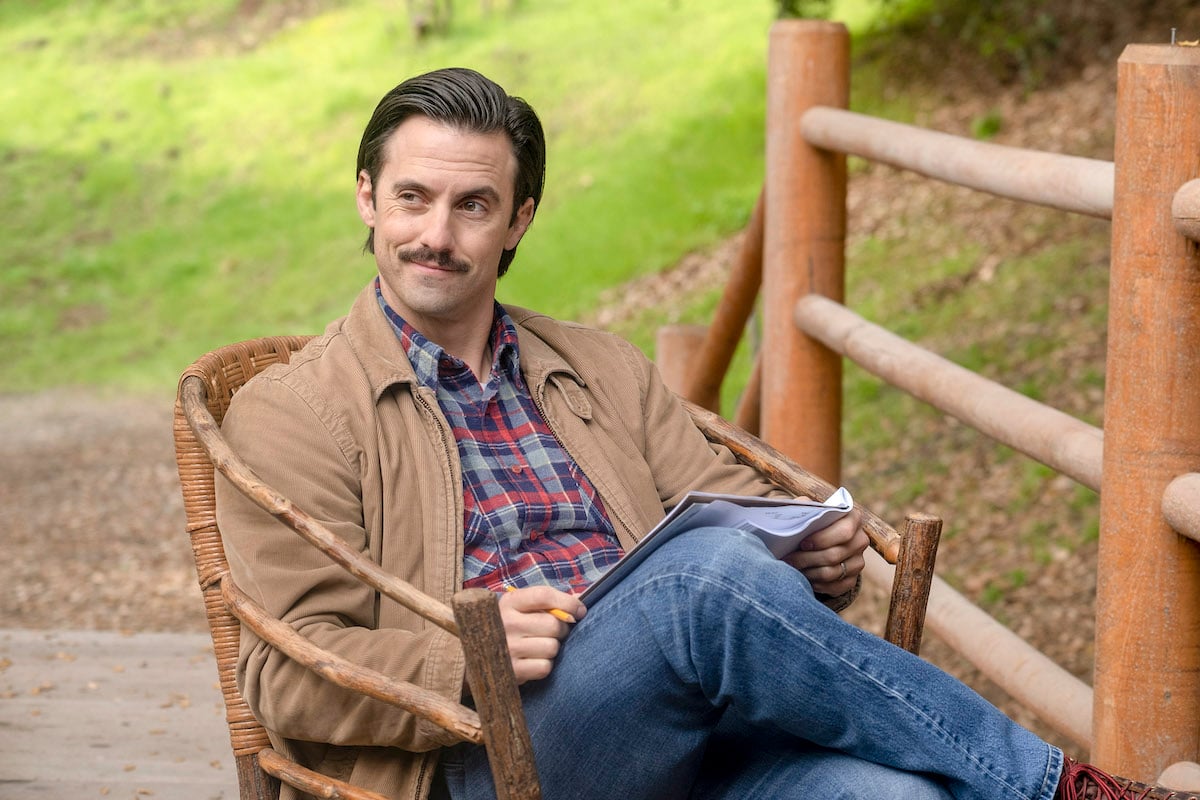 Milo Ventimiglia says fans make one mistake with Jack Pearson
Ventimiglia has enjoyed a longstanding career filled with acclaim, and his role on This Is Us is no less. Playing Jack Pearson has earned the actor praises for the portrayal, with fans feeling he nailed the part down to a T., but it seems the actor has an issue with that.
Speaking to Entertainment Weekly's The Awardist podcast, Ventimiglia revealed that fans have put him and his This Is Us character "on a pedestal." He said,
"Jack has hard shoes to fill even for a guy like me who plays him. Because I think where you're saying people put him up on a pedestal that transference kind of moves to me."
Ventimiglia revealed that he tends to get defensive when people project their expectations of his character onto him in real life. "I'm just a guy playing a character doing my best to make him real and make him inspirational to people," he said.
The Gilmore Girls actor reminded fans that Jack is flawed and human, qualities the actor feels make Jack more realistic and attainable. He also admitted to sharing some values with his character, including "looking out for those around you, making sure people know that they're loved, making sure people know they're supported."
Milo Ventimiglia and Mandy Moore act like a married couple on set
For years, Mandy Moore and Ventimiglia have spoken about their unique bond on set, which perhaps explains their chemistry on This Is Us. The pair often eat lunch together while on set and generally have the best time, but there's more.
According to Insider, Ventimiglia and Moore "almost took vows with one another." The actor highlighted that he and his co-star made some commitments always to communicate, be happy and look out for one another. He also gushed about Moore calling her "the best partner I've ever had."
Milo Ventimiglia is the Pearson patriarch on 'This Is Us'
This Is Us follows the lives of the Pearson family with a slight emphasis on the 'Big Three' siblings, Kate, Randall, and Kevin. The triplets were born on the same day but to different parents. Kate and Kevin were the surviving twins from Jack and Rebecca Pearson's triplet set.
The couple's third child was stillborn. Randall was brought to the hospital on the same day after his father abandoned him at a fire station. Jack and Rebecca adopt Randall and give him a steady home raising him alongside Kate and Kevin.
Jack and Rebecca are seen to have a happy marriage but are plagued with marital differences every now and again. In season 2, episode 14, the Pearson house caught fire due to a faulty crockpot gifted to the Pearsons by their former neighbors.
Jack woke up to a house engulfed in flames and instantly took action, heroically saving his family. Jack also went back to the house for his daughter Kate's dog as the good father he is. While he made it out alive, it is revealed that the amount of smoke he inhaled had caused damage to his lungs.
The doctor informs Jack's wife, Rebecca, that Jack has died from a cardiac arrest. Jack's death ultimately put an end to the million-dollar question fans had had for a long time about the fate of the pair's marriage. Ventimiglia landed the role to play Jack in 2016 and has held on to it throughout the show's run.
RELATED: 'This Is Us': Milo Ventimiglia and Mandy Moore End the Show the Way They Started — Together