'Minari': How to Watch the Korean Immigrant Drama Dominating Awards Shows
Minari has been wowing film critics and festivals alike since its premiere last year at the Sundance Film Festival. The tender story of a family of South Korean immigrants in Arkansas, the film has been nominated for Best Foreign Language Film at the Golden Globes and named one of the best of 2020 by prestigious institutions like the National Board of Review and the American Film Institute.
Naturally, such an acclaimed release is going to generate audience interest. With the COVID-19 pandemic still raging, many might be wondering what their options are for watching the film in the safety of their home. Here's when and how you'll be able to stream Minari and everything else you need to know about it.
'Minari' follows the Yi family in 1980s Arkansas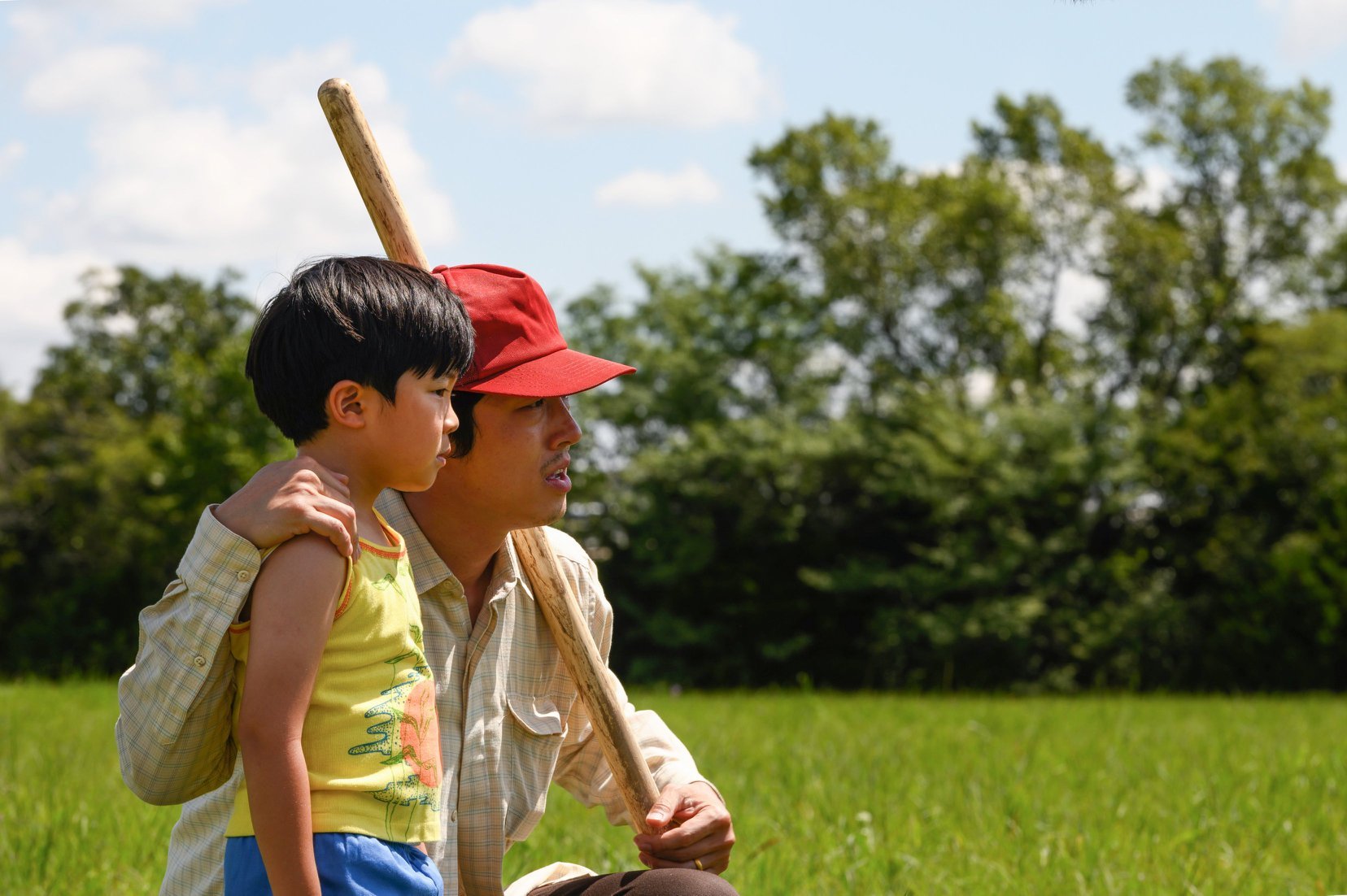 RELATED: 'Waves' Review: A Devastating Suburban Family Drama That Grips You
Minari hails from the beloved indie film distribution outfit, A24, and Korean-American director, Lee Isaac Chung. Chung based the film loosely on his own childhood growing up in rural Arkansas.
The story follows the Yi family, South Korean immigrants who move from California to start a farm in Arkansas. The father, Jacob Yi (The Walking Dead's Steven Yeun), plans to grow traditional Korean produce in addition to raising other crops and livestock. The title of the film is derived from a variety of water dropwort plants that are widely cultivated in East Asian nations.
Jacob's wife, Monica (Han Ye-ri), is skeptical of her husband's plans and concerned about how the move will impact their son, David (Alan S. Kim), who has a troublesome heart condition. Later, the family also moves Jacob's mother, Soon-ja (Youn Yuh-jung), out from South Korea to help them take care of the children and also solicits her knowledge about growing Korean crops.
In addition to its various year-end awards, Minari also holds a 98% positive rating on Rotten Tomatoes from a whopping 175 critics, making it one of the best-reviewed films of 2020.
Release plans were altered by COVID-19
RELATED: 'Minari' Trailer Highlights One of the Year's Best Films
Minari premiered in January 2020 at the Sundance Film Festival, where it won both the Grand Jury Prize and Audience Award for U.S. Drama, according to IndieWire. It was picked up by A24 and later set for release on Dec. 11. But then COVID happened.
The original release date was turned into a one-week virtual cinema release ahead of a new release plan. It hit select theaters on Feb. 12 and was accompanied by virtual screenings on A24's website, some of which you can still sign up for. Otherwise, it's unlikely that the film is playing near you unless you live in or around a major city.
On Feb. 26, however, A24 will release the film for "on-demand" viewing. Details beyond that date are slim, including the specific digital storefronts it will be available from and for how much. It's probably safe to assume that it will be available on the big name stores, like Apple TV, Vudu, Google Play, Amazon Video, and through various cable providers. A $19.99 price tag for a 30-day rental has been standard for other films going straight from theaters to VOD.