What Was Mindy Kaling's First Movie? Why Judd Apatow Says She 'Understands Me More Than I Understand Me'
As Hollywood A-listers, Mindy Kaling and Judd Apatow have worked on many well-known projects, including TV shows like The Office and Girls. But both are also known for the work on the big screen. Here's how Apatow helped Kaling land her first film role, and how she 'understands' him and his movies.
Mindy Kaling became famous for 'The Office'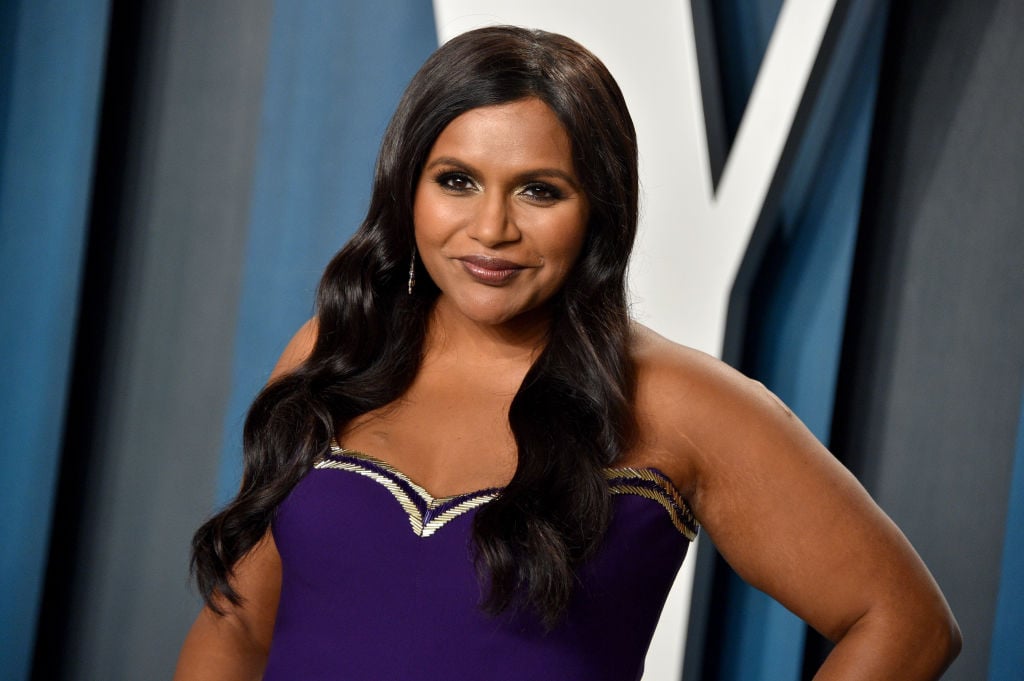 RELATED: 'The Office': Mindy Kaling's Net Worth and What's Next for the Star
Kaling's first job in Hollywood was as one of the original writers on The Office. The only woman on staff, she began to stand out both as a writer and an actress, portraying Kelly Kapoor throughout the series' nine-season run. She later became an executive producer for the hit sitcom.
From there, Kaling went on to create her own series, The Mindy Project. The comedy, which she also starred in, aired for six seasons, first on Fox and then on Hulu. Kaling has since co-created three more shows: Champions, Four Weddings and a Funeral, and Never Have I Ever, the last of which debuted on Netflix in 2020.
Judd Apatow cast her in her first film
The same year that The Office premiered, 2005, Kaling had her first film role. She portrayed Amy in The 40-Year-Old Virgin, the directorial debut of Apatow. "One of the most fun parts of making The 40-Year-Old Virgin was we were able to just put in a lot of people that we thought were great, who weren't giant stars yet," he told Vanity Fair of the movie.
At the time, Apatow was best known for his TV work. He wrote for, directed, and produced the short-lived comedy Freaks and Geeks, which launched the careers of many stars he's continued to work with over the years. Today, Apatow has helmed many famous films, including his most recent, The King of Staten Island, starring Pete Davidson of Saturday Night Live fame.
Have they worked together since?
Though they've employed many of the same actors, from Bill Hader to Seth Rogen, Kaling and Apatow have remained focused on their own projects in the 15 years since The 40-Year-Old Virgin was released. They did work together when Kaling had a small role in The Five-Year Engagement, which Apatow produced. But it sounds like Kaling knows Apatow and his work better than you might guess.
"Recently, I was talking to Mindy Kaling," he told Vanity Fair in 2020. "And she said, 'You know, I think in all your movies, somebody's stuck…and it's about them getting unstuck.' I never thought of that, my entire career…and I thought, 'I think she's right. I think Mindy Kaling understands me more than I understand me.'"
Kaling on Apatow's privilege as a man in Hollywood
Kaling may know where Apatow is coming from creatively, but she also understands his inherent privilege in show business. In a 2014 interview with The Guardian, she used him as an example of how men (particularly white men) don't have to speak on diversity in their work the same way that women do:
"Lena [Dunham] gets asked a question about people's issues with Girls, and she feels she owes it to them to answer, because it's about sexism. But Judd had a question about black people on the show, and he goes: 'I think that's a boring question and I'm not going to answer it. Next.' And a man says it, and your inclination – well, my inclination – is that it's within his rights. It's cool. A woman says that and it's immediately the headline."