Mindy Kaling Is the Healthiest She's 'Ever Been' After a 'Major Mindset Shift'
Mindy Kaling has been a successful actor on shows like The Office and The Mindy Project. She is well acquainted with what it takes to prepare for major filming projects and red carpet events. Sometimes these efforts can lead to less than healthy habits. As Kaling welcomed her second child, these habits and her mindset have made a significant shift.  
Mindy Kaling didn't always have the best relationship with food and exercise
Kaling knows all too well what it feels like to be perpetually dieting to stay in shape for her next big project. She told InStyle, "I've been on a diet off and on for the past, I would say, like 30 years — I've just been one of those people."  
This dieting mindset even affected her experience when she was pregnant with her daughter and immediately after giving birth in 2017. Kaling explains, "Last time, when I had my daughter, I was getting ready to shoot a movie, I think two or three months after. So I went into that with the insane focus of like, Oh my God, I don't want to put on too much weight. And actually, I think it kind of took away from some of the joy of being pregnant."
Kaling immediately went back into that mind space of needing to diet after giving birth. The 42-year-old explained, "I remember coming back from the hospital and I was like, I'm only going to eat salmon and spinach every single day for two and a half months. And I kind of did it!"  
Mindy Kaling has transformed her relationship with her body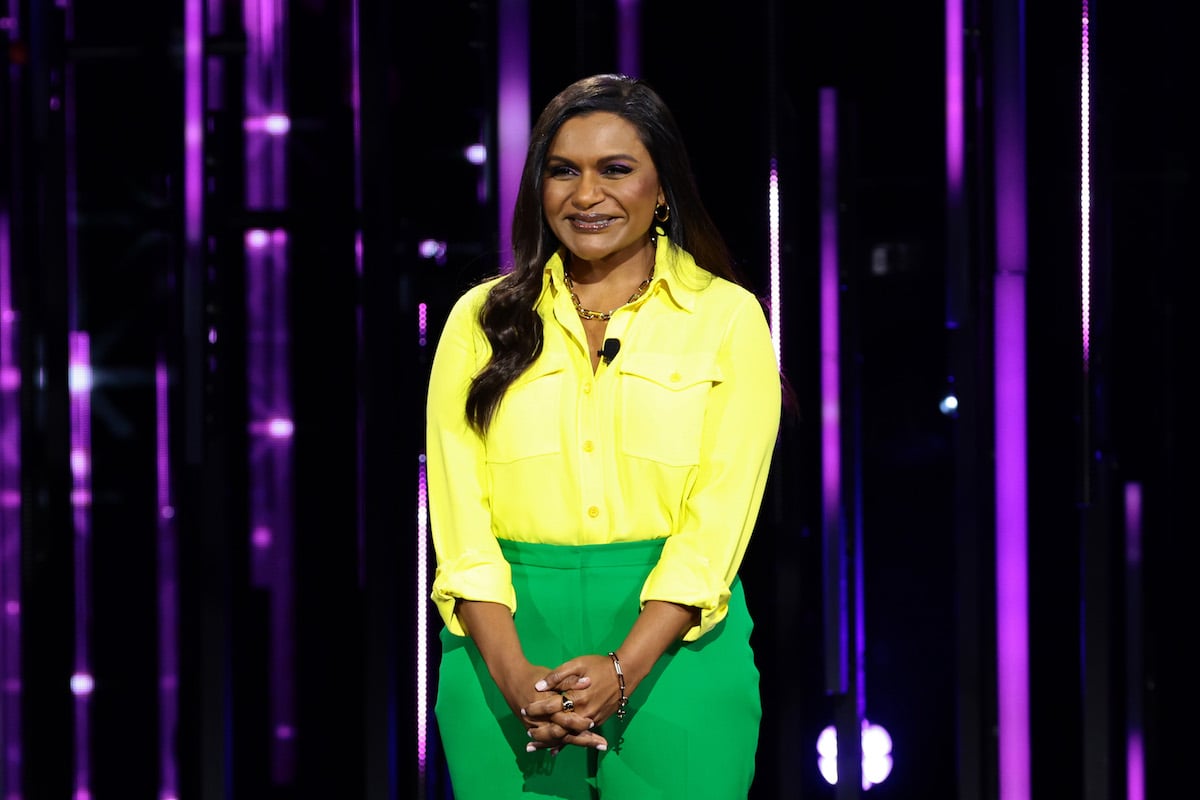 Kaling experienced a major shift in how she approached nutrition and exercise during COVID-19 and the birth of her second child. As it was for most people, the pandemic forced Kaling to slow down and process how she lived her life. During that time, the Cambridge, Massachusetts, native also gave birth to her son and made a radical departure from her prior habits.  
Kaling said, "There was no movie for me to be in. There was no movie for anyone to be in. We all had to be home, so my focus after immediately giving birth could just be about my son and me recovering and getting to know who he was, instead of me focused on like, scrutinizing my body and all its imperfections."  
The Ocean's Eight star decided to embrace moderation. She told Today, "I'm never going to stop being a foodie. I'm never going to be someone who can just have spinach and salmon every day. I just am really for the first time in my life, trying moderation, and I love it."  
Kaling has also changed the way she views exercise. According to Self, she is embracing less formal forms of movement. She enjoys walks, hikes, and fitness classes at LA Fitness. Kaling used to view exercise as punishment but now sees it as "interesting, fun, and downright joyful. Now it's something she legitimately looks forward to daily."  
The Why Not Me? author prefers cardio as her go-to workout. She loves to run three or four miles, at about a 10-minute mile pace, a few times a week. "I'm the healthiest I've ever been," Kaling said. "I love it."  
Mindy Kaling keeps busy writing and raising kids
Kaling can thank the birth of her two children for her healthier lifestyle. She has a daughter named Katherine Swati, born in 2017, and a son named Spencer Avu, born in 2020. Kaling is currently single but her children's godfather is former The Office co-star B.J. Novak.  
While raising two young children is enough to keep anyone busy, Kaling also writes for TV and film. Her work includes Legally Blonde 3, Netflix's Never Have I Ever, and the HBO Max series The Sex Lives of College Girls.  
RELATED: Mindy Kaling Says Reese Witherspoon Shared the Best Parenting Advice