Mindy Kaling Says Kids Have 'Decimated Her Creativity in Some Ways'
A multitalented creative, Mindy Kaling has more than proven herself in the entertainment industry. She developed a knack for comedy when she was only a kid and was determined to make a name for herself. Kaling first became well-known because of her work on The Office. Though she was initially hired as a writer, it wasn't long before she was also charming fans as the bubbly Kelly Kapoor. As the seasons progressed, Kaling got even more involved in the show and gained producer credits.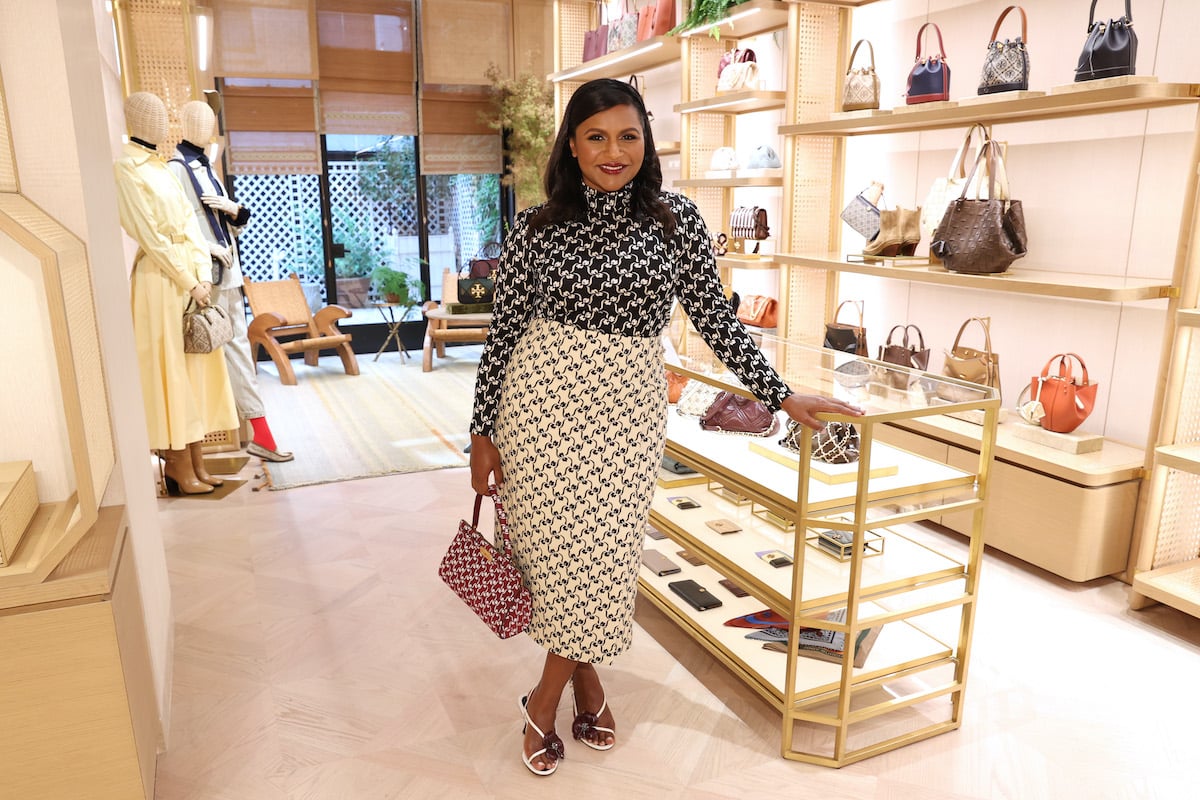 But The Office was just the tip of the iceberg for Kaling. Since then, she has gone on to write, direct, produce, and act in a plethora of different projects. Furthermore, she has already written two memoirs and created several TV shows.
Mindy Kaling on how her kids have affected her creativity
In addition to having a very busy professional life, Kaling also has a busy personal life. She is the mother of two kids, both of whom are under the age of four. As The Office alum has chosen to keep the identity of her kids' father under wraps from everyone, she is raising her children all on her own. So how has being a mom affected the actor and her creative energy?
RELATED: 'The Office': Mindy Kaling Experienced 'a Gentler Form of Sexism' While Working on the Show
"It's decimated my creativity in some ways," Kaling shared with Interview Magazine, about how her oldest kid affected her creativity. "It's just less time, right? It's very hard to focus on writing episode six of your sitcom when there's a small child who is annoyingly in the likeness of you, pleading with you to spend time with her. But on the other hand, and this is what any parent says, you become so much more efficient with the time you do have." 
The 'Never Have I Ever' creator inherited her work ethic from her mom
The amount of time that Kaling has to express her creativity may have changed since she had kids. However, it's clear that Kaling has only accrued more success since becoming a mom. Part of that is largely due to her incredible work ethic, which she learned from her own mother who was a doctor. In fact, when she was working on The Office she adopted a rule for herself that she saw her mom practice growing up.
Kaling came in early constantly while working on 'The Office'
"The first year I was working on The Office—and this is literally only because I saw my mom do this in the early '80s—I would come in an hour early and I would always be the last person to leave," Kaling recalled. "Sometimes I didn't even have work to do! Because those kinds of appearances are almost more important than the work itself." Clearly, Kaling learned a lot from her mother. It'll be interesting to see if Kaling's kids also adapt some of her work traditions in the future.