Mindy Kaling Revealed Her Biggest Pet Peeve About 1 'The Office' Co-Worker
Mindy Kaling dished on one of her biggest pet peeves when she worked as a writer and performer on The Office and it had a lot to do with Steve Carell. Kaling shared the tidbit with Andy Cohen on Watch What Happens Live after he asked her to name something she didn't like about a co-worker.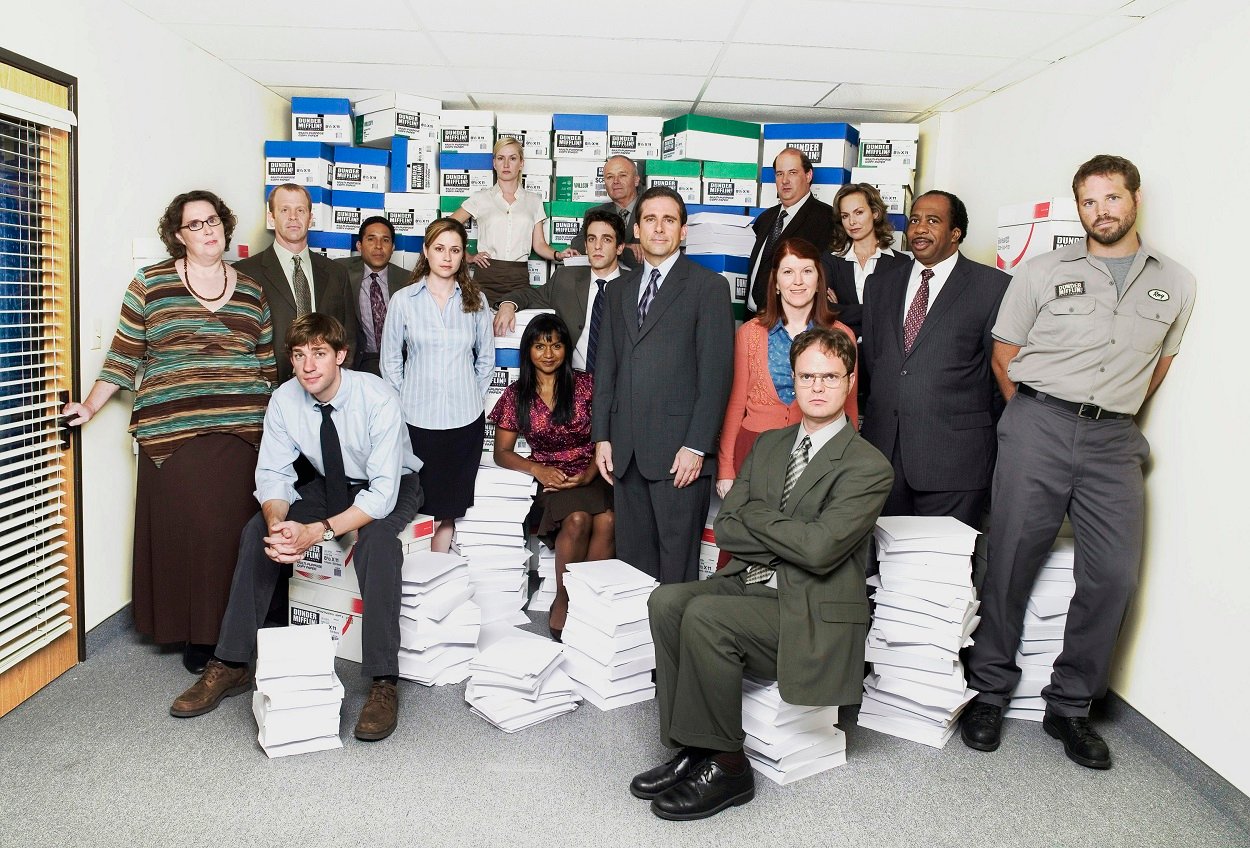 Mindy Kaling had 1 pet peeve about working on 'The Office'
Kaling famously played Kelly Kapoor on The Office and was also a writer for the show, so she had a lot of opportunities to get annoyed with her workplace. It turns out, the worst thing about working on the hit show was the temperature.
During the July 20 episode of Watch What Happens Live, Cohen asked Kaling a series of questions, including, "Do you have a number one co-worker pet peeve?"
If Kaling had to give one "pet peeve" answer, she landed on the chill zone that was the set of The Office. "Number one co-worker pet peeve? We used to keep The Office set very cold," she answered. "It was like 60 degrees."
The frustrating part was that everyone just had to deal with it. "And I remember not being able to do anything about that," she added. "It's just a little cold."
They had to keep 'The Office' set cold for Steve Carell
There was a reason The Office had such a cold set — Steve Carell ran a little hot.
Rainn Wilson explained more about Carell and the temperature on set in his book The Bassoon King: Art, Idiocy, and Other Sordid Tales from the Band Room. "Steve Carell has some very active and serious sweat glands," Wilson wrote. "When the temperature would get hot or he would get nervous, he would erupt like Vesuvius and there would be a flash flood of sweat down his face."
He continued, "To counteract this absurd physiological abnormality, the temperature on the set was situated at a ridiculously cold 64 degrees."
It wasn't always comfortable for the actors, but they eventually found a helpful hack for the chilly conditions. "This temperature issue was a constant struggle and source of great pain in the cast," especially the women, Wilson shared, because of their wardrobe. "Over the years, as the show got more and more luxurious, eventually the women of The Office got space heaters, which were surreptitiously placed under their desks to help with the arctic acting conditions."
Mindy Kaling gave an update about writing the 'Legally Blonde 3' script
Kaling never stops working, it seems, and her exciting new project is working on writing the script for Legally Blonde 3 with Brooklyn Nine-Nine co-creator Dan Goor.
Of course, Cohen wanted an update, wondering what has been the "most intimidating part" about writing another chapter of Elle Woods' story.
"I think it's just capturing the voice. And also, things like the 'bend and snap' — there's so many iconic moments in that, that we have to come up with our new version of that," Kaling shared. "So that's intimidating."
Reese Witherspoon, who played Elle, wanted Mindy on board for the movie. "I was just working on my shows and she asked me to do it," Kaling explained. "I'm writing with my friend, Dan Goor, who created Brooklyn Nine-Nine, so he's super funny. Yeah, she approached us."
RELATED: Stephen Colbert Walked in on a Half-Dressed Mindy Kaling and She Had the Most Hilarious Response