Mindy Kaling on 'The Office' Co-Star B.J. Novak as Her Kids' Godfather: 'Maybe He Was Not the Right Person To Pick'
The Office star Mindy Kaling has moved on to many other notable projects. However, many still closely associate her with the show — and with her co-star and friend, B.J. Novak. In fact, Novak is godfather to Kaling's two young children. Learn why she questioned giving him this title.
Mindy Kaling and B.J. Novak starred in 'The Office'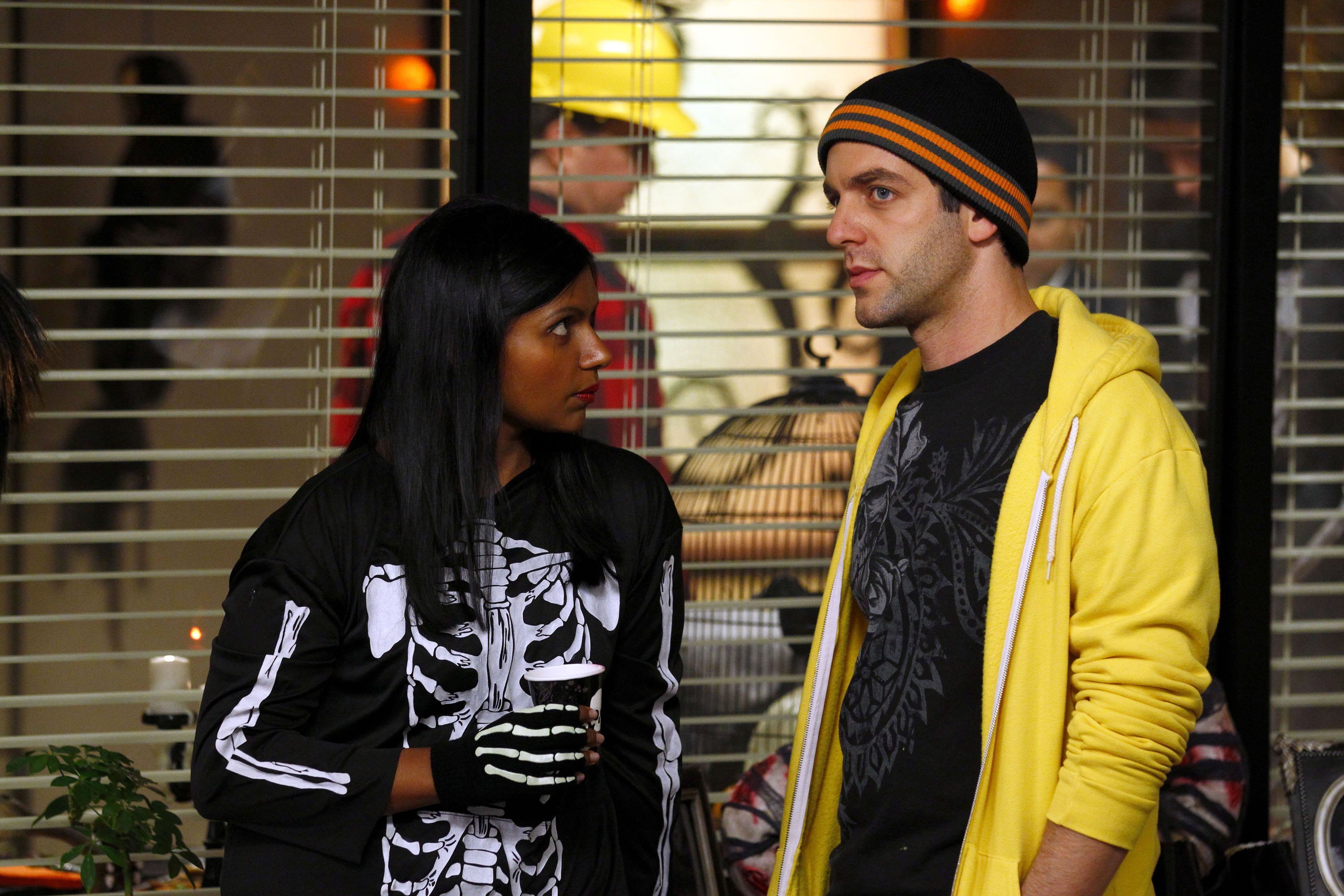 Kaling and Novak met as two of the original writer hired to work on The Office more than 15 years ago. In addition to working behind-the-scenes on the hit series, Novak portrayed Ryan Howard, who joins Dunder Mifflin as an intern. Kaling began in a small role as Kelly Kapoor, which later expanded.
Kelly and Ryan had an on-again, off-again relationship on the series, spending nearly as much time arguing as dating. Allegedly, this mirrored the relationship Novak and Kaling had with one another. At the very end of the series, their characters run away together, finally getting their version of happily ever after.
They've remained close ever since
However, it wasn't the same for the actors who played them. While Kaling and Novak reportedly have not been a couple in a long time, they're good friends. Novak guest-starred in Kaling's Fox comedy series The Mindy Project, also writing and directing a few episodes.
In addition to their working relationship, they support one another in their creative endeavors. Both have written multiple books, in which the other is acknowledged. When Kaling released her essay collection Nothing Like I Imagined, Novak wrote on Twitter, "Your writing keeps getting better with everything you do."
Kaling has 2 children, Katherine and Spencer
In 2017, Kaling gave birth to her first child: A daughter, Katherine (or Kit). Despite media speculation, the actor has never revealed her child's paternity. Then, in October 2020, Kaling revealed on The Late Show with Stephen Colbert that she had given birth to her second child: a son, Spencer.
"No one even knew you were pregnant," Colbert exclaimed. He then asked Kaling how she kept it a secret. "No one saw me," she explained. Of why she didn't choose to make the news public, Kaling said, "There was so much going on and so much heartbreak in the world that it felt strange to go out of my way."
Why she's second-guessing making Novak their godfather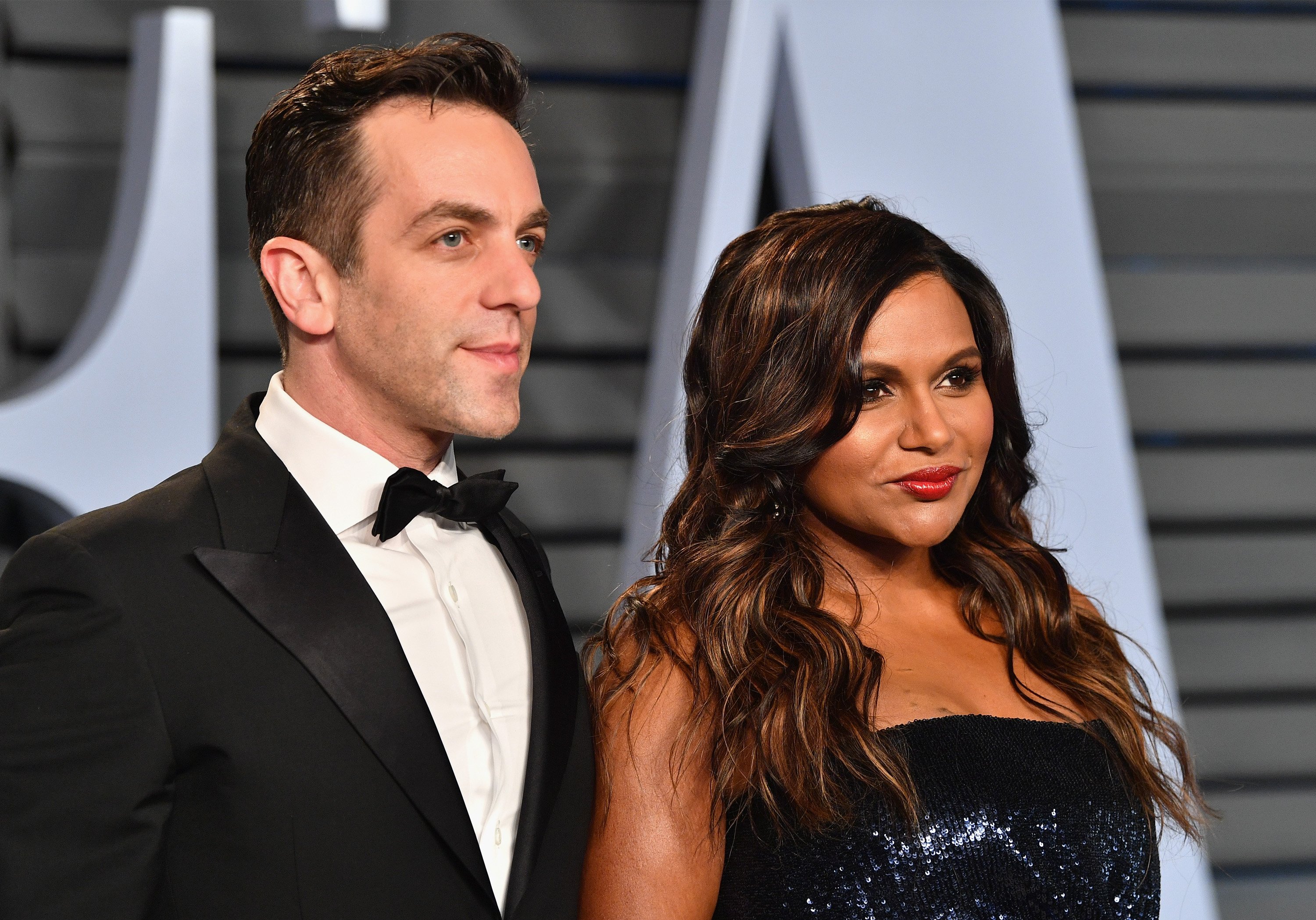 Kaling also spoke about the role Hinduism plays in her life, explaining a ceremony called a mundan that took place in her daughter's infancy. "B.J. Novak is godfather to both of your kids," Colbert said. "Now, traditionally, the godfather plays a role in spiritual development and education of the child. Is he pitching in? Was he at the mundan?"
"He was at the mundan but nothing more than that," Kaling replied. "It's hard because the concept of a godfather is a Christian thing." She continued, "So he's Jewish, my kids are Hindu. And so, maybe he was not the right person to pick, actually." But Kaling smiled as she said it, indicating that she was likely joking.