'Minecraft' Movie: Why Now Is the Perfect Time for the Jason Momoa-led Video Game Film
It's hard to avoid seeing Jason Momoa on the screen these days. He's Aquaman. He plays Duncan Idaho in the Dune reboot. We'll see him as a flamboyant bad boy in Fast & Furious 10 when it hits theaters in 2023. And now that a live-action Minecraft movie finally seems to be a reality, it looks like we'll see Momoa and his eyebrow scar there, too.
Nothing is official yet, but now is the perfect time to turn the uber-popular Minecraft video game into a feature film.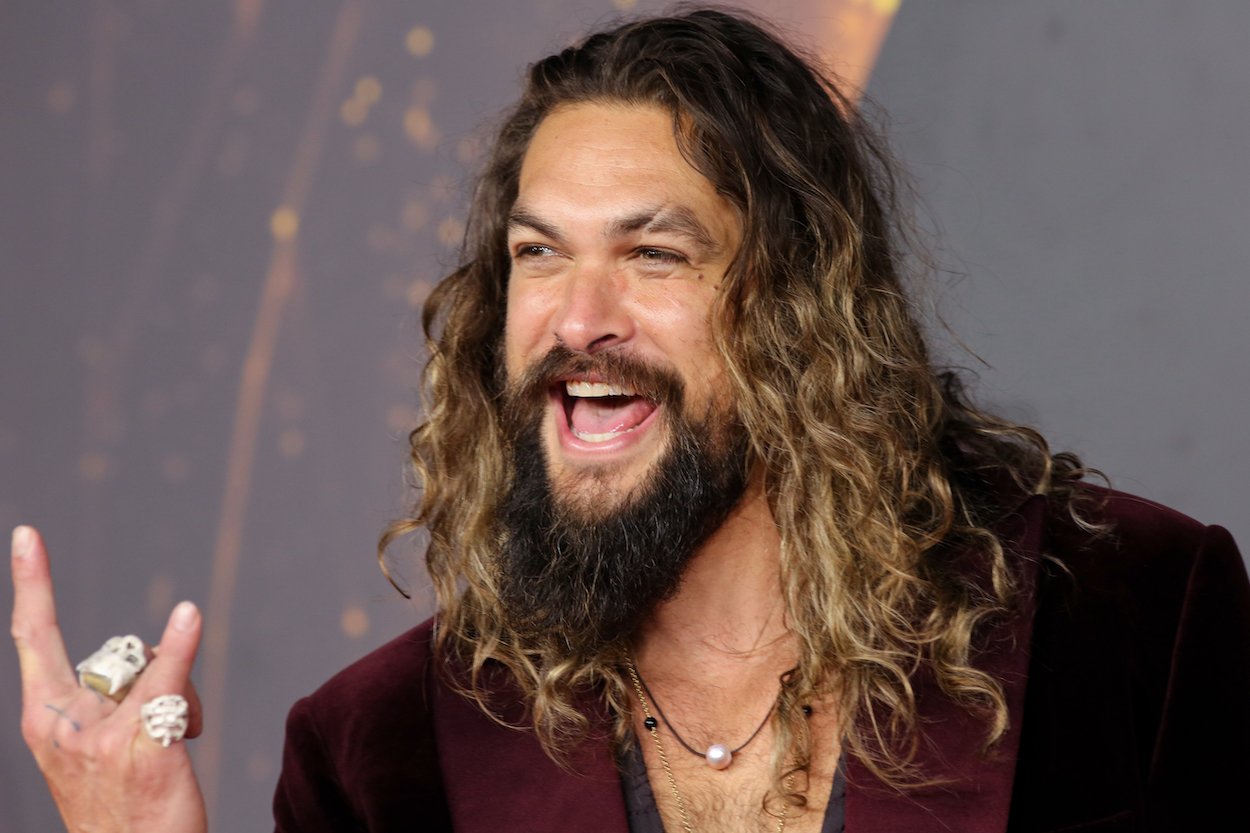 What we know about the 'Minecraft' movie so far
Minecraft is one of the most popular video game franchises of all time. It has sold more than 238 million copies since 2009, and more than 140 million people play every month, according to The Sun. The idea for a Minecraft movie has been around for nearly as long.
Hollywood pitched the idea to game maker Mojang in 2012, Warner Bros. entered the picture in 2014, and the studio pinpointed a 2019 release for the movie. 2019 came and went without a Minecraft movie, and so did the March 2022 backup. (Of course, it's tough to release a movie when you haven't shot a movie). Here's what we know so far:
Momoa is attached to the project (it shows up on his IMDb profile)
Warner Bros. is the home for the movie
Napoleon Dynamite director Jared Hess will direct (per his IMDb profile)
Video games-turned-movies have been hit or miss in the past. More miss, actually (we're looking in your direction, Super Mario Bros., Max Payne, and Ratchet & Clank). Now is the perfect time to make a Minecraft movie, though.
Now is the perfect time to turn 'Minecraft' into a live-action feature
Between his breakthrough in Game of Thrones, being featured in the Dune series, and the upcoming Aquaman and the Lost Kingdom, Momoa is no stranger to playing fantasy roles. Having him on board for the Minecraft movie makes a ton of sense. And it makes sense to finally get the film made now after years of false starts.
Video game movies have had mixed results, but reviews and box office returns have been better in recent years. 
The action scenes in Sonic the Hedgehog 2 are highlights, and it earned more than $230 million worldwide for Paramount in less than three weeks in theaters, per Box Office Mojo. The first movie cleared $320 million at the box office.
Need for Speed wasn't necessarily a critical hit, but the Aaron Paul-led film earned more than $200 million for Dreamworks, Touchstone, and Reliance Entertainment, per IMDb.
Momoa is the perfect actor to bring a fantasy video game character to life, and now is the perfect time to turn a Minecraft movie into a box-office blockbuster. 
Now Warner Bros. just needs to help Momoa clear up his schedule.
Momoa needs to clear up his schedule
 Momoa's schedule is the biggest hurdle to getting a Minecraft movie in theaters. 
In addition to joining Charlize Theron as a villain in Fast & Furious 10, which is in pre-production, Momoa has another rumored project — Cliffhanger — in the works, per his IMDb page.
There's also the buddy cop movie starring Momoa and Dave Bautista have in the works, as well as his plans to collaborate with Dwyane Johnson in the future (per The Tonight Show Starring Jimmy Fallon via YouTube).