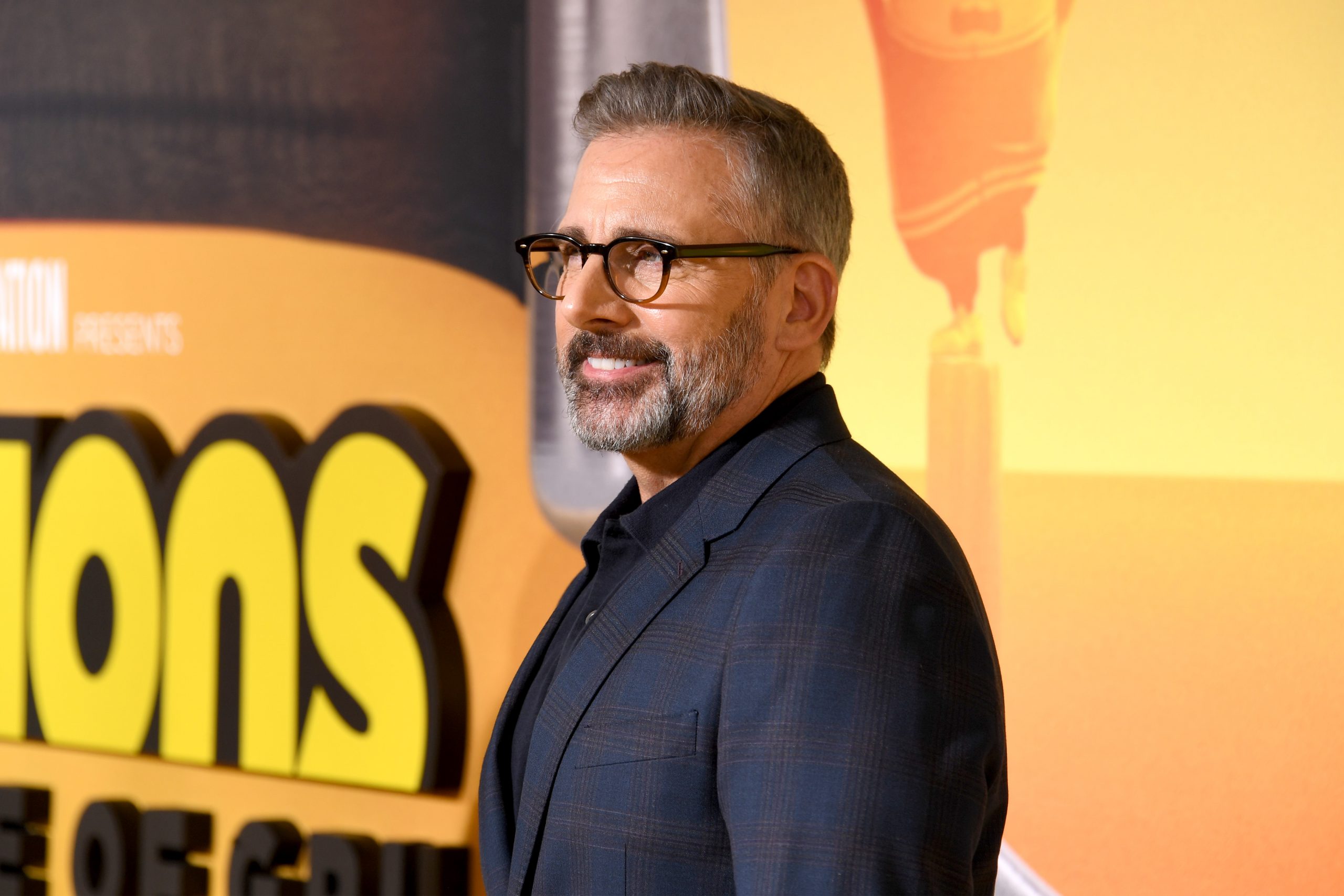 'Minions: The Rise of Gru': Steve Carell Says He Didn't Understand What the Minions Were in 'Despicable Me'
The Minions are very popular characters, but Steve Carell didn't understand what they were during the first 'Despicable Me'
The Minions have become incredibly popular characters since debuting in Despicable Me. The little yellow creatures are adorable, mischievous creatures that won the hearts of many with their adorable appearance and bizarre language. It isn't clear what exactly people love about these things. Even Steve Carell, who voices Gru, didn't entirely understand what the Minions were. 
Steve Carell voices Gru in the 'Despicable Me' franchise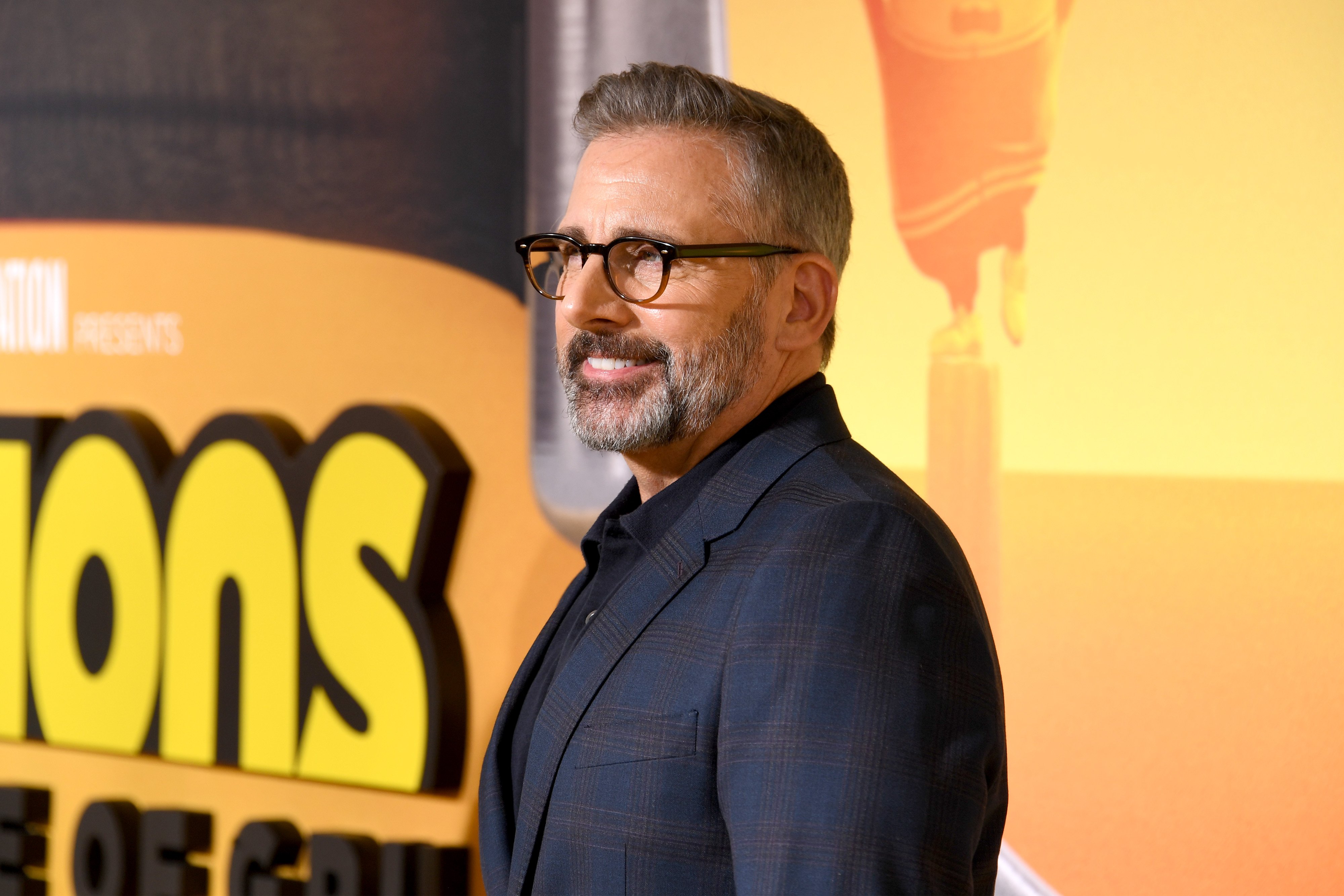 Despicable Me debuted in 2010 from Illumination Entertainment. While critics and audiences praised the movie for its humor and enormous heart, the Minions stole the show. The Minions are creatures of unexplained origins who serve the person they deem to be the greatest villain, which in this world is Gru (Steve Carell). Carell has voiced Gru in Despicable Me 2 and Despicable Me 3. 
The Minions were given a solo origin movie with 2015's Minions, which grossed over $1.1 billion at the box office. It wasn't as beloved by critics, but audiences have Minion mayhem, which could be behind the gigantic success at the box office. Even at Universal Studios theme parks, there is always a strong presence of the Minions. 
Carell didn't understand the Minions at first
In an interview with Digital Spy, Steve Carell admits that he didn't fully understand the Minions in the first movie. When the filmmakers tried to explain the concept of Minions, Carell says he was confused and wasn't sure that they would be popular. He isn't ashamed to admit he was wrong. 
"When we made the first movie, I thought it turned out great," Carell shares. "I was so impressed with what the animators did and what the writers had done, and they created this world that was so unlike anything that I'd seen It was a little darker, a little edgier, there was something different about it. Kids loved it and they loved the Minions for sure. That was a stroke of genius. When they were first described to me, I couldn't for the life of me understand what they were talking about.
"Then when you saw them in the film, it completely made sense," he continues. "I think the fact that they're all in good fun, there's a kindness that underlies all of it and a decency and a love and a sweetness to it all, and they're funny. I think all of those things combined, maybe that's the alchemy, but it's hard to say. You never know when something is going to work and when it's not."
Steve Carell voices a younger version of his character in 'Minions: The Rise of Gru'
Minions: The Rise of Gru is both a sequel to Minions and a prequel to Despicable Me. Steve Carell returns to voice a 12-year-old version of Gru, who is trying to make a name for himself as a respected villain. The actor tells Digital Spy that it was a whole new challenge to voice this younger version. 
"As soon as we start going through the dialogue, you start to feel it," Carell says. "This was a little different because Gru's voice and his demeanor's a tiny bit different too because he's so young and so earnest and so excited. Older Gru is a little more weary and a little more crusty and a little more reserved in that way. It was fun finding the different version of the same character. It's slightly higher-pitched and it's pinched as well as pitched."
Minions: The Rise of Gru arrives in theaters on July 1.