Minister Who Officiated R. Kelly and Aaliyah's Illegal Marriage Speaks Out for the First Time
More details about R. Kelly and Aaliyah's nuptials are being revealed through witness testimony amid the disgraced R&B singer's criminal trial underway in Brooklyn. In 1994, Kelly and Aaliyah wed in an illegal ceremony in an Illinois hotel room, with many alleging the underage "Back & Forth" singer became pregnant by Kelly. Aaliyah's parents annulled the marriage one year later. The minister who officiated the ceremony spoke for the first time in court.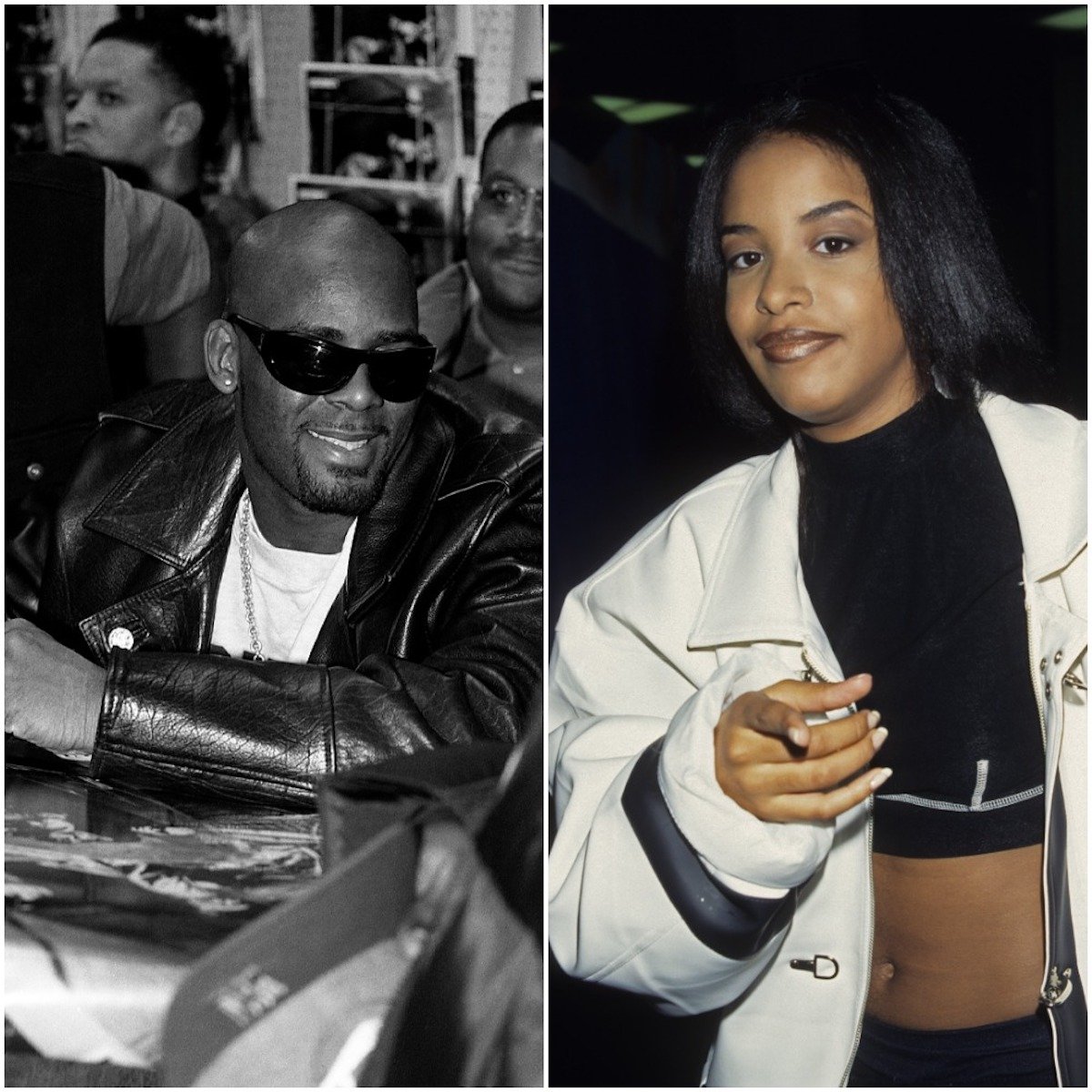 Minister recalls officiating R. Kelly and Aaliyah's wedding ceremony
BuzzFeed reports that Nathan Edmond, now 73, who ministered the wedding, spoke publicly for the first time since Kelly and Aaliyah Haughton's 1994 ceremony. He told the court he had no idea who the two were.
"I didn't think it was anybody special — I didn't understand it at all," he said, noting he officiated the ceremony as a favor to a friend. "A friend of Mr. Kelly's, who was also a friend and associate of mine, asked me to do him a favor," Edmond continued, explaining he and the mutual friend worked together in real estate.
Edmond says the ceremony was quick, lasting "about 10 minutes or less," recalling the only attendees were himself, Kelly, Haughton, the mutual friend, and "about three other gentlemen" whom he did not know.
Related: R. Kelly's Former Road Manager Testifies About Kelly's Illegal Marriage to Aaliyah
Edmond says Kelly's team asked him to sign a confidentiality agreement ahead of the ceremony. "I looked at it, I read it, then I kind of chuckled…and said it wasn't worth the paper it was written on." Instead, he gave a verbal agreement that he wouldn't ever tell. He says he did not accept an offer of $25 and $50 to officiate the ceremony.
Edmond said Kelly and Aaliyah wore matching jogging suits, each with one pants leg rolled up to the knee. He says he did not know how old Aaliyah was, noting, "You couldn't see her whole face because her hair was over her face."
Damon Dash claims Aaliyah was scorned by her relationship with R. Kelly
Dash was dating Aaliyah at the time of her untimely death. He says the late singer was forthcoming about her past relationship with Kelly but only gave him tidbits of information, preferring to move past the ordeal.
Related: Sinbad Ended His Friendship With R. Kelly When Kelly Married Aaliyah
"I knew all of that," he says about Kelly and Aaliyah's 1994 illegal marriage in a recent interview with Entertainment Tonight. "[We talked about it] lightly. We talked about it up to the point where it hurt. And then she said, 'I don't wanna talk about it no more. Leave it alone.' And when she would – I kind of didn't want to know because – I would have to respect her wish no matter what, and her wish was, 'Leave it alone, let me heal, let me rest. I'm in love, let's just enjoy this.'"
Dash remains in disgust by those he says ignored Kelly's pattern of predatory behavior. "I was just shocked at how long he got away with it and how many people turned and looked the other way," he says. "How many people were still involved with him in any other way, knowing all of those things."