Celebrity / Movies / Net worth / TV
How Did Minka Kelly, Trevor Noah's Girlfriend, Become Famous, and What Is Her Net Worth?
Actor Minka Kelly is known for a host of roles on popular TV series. Now that she's dating Trevor Noah, here's what his fans may want to know about her.
The Daily Show's Trevor Noah is reportedly in a relationship with actor Minka Kelly. The couple was first spotted together in New York City in September 2020. For those who aren't familiar with Kelly's work, here's a look at her career history, past relationships, and estimated net worth.
Trevor Noah is reportedly dating Minka Kelly
Noah and Kelly have been linked for much of 2020, though they kept it quiet. The Daily Show host has been conducting his show remotely from his home throughout the coronavirus (COVID-19) pandemic and, with industry events halted in March 2020, they didn't have to do much work to avoid speculation.
However, in September 2020, reports of their possible relationship surfaced. Us Weekly confirmed their relationship, citing a source that said, "They've been dating for a while, well before quarantine started." A couple of weeks later, the Daily Mail captured photos of the two outside Noah's New York City apartment.
Kelly is an actor, known for series like 'Friday Night Lights'
Kelly began acting in the early '00s. Following a recurring stint on the sitcom What I Like About You, she landed her first leading role in the sports drama series Friday Night Lights. Kelly remained on the show for three seasons. She later recurred in FNL creator Jason Katims' family drama Parenthood.
Most of Kelly's success has come on the small screen. She starred in short-lived series such as the 2011 Charlie's Angels reboot and the sci-fi drama Almost Human. Kelly is also known for films like The Roommate and Night Hunter. At present, she stars in the DC Universe show Titans as Dawn Granger / Dove.
Who else have Noah and Kelly dated?
Before Noah began seeing Kelly, he was in a relationship with Jordyn Taylor. The pair were reportedly together about four years, dating back to before he took over for Jon Stewart on The Daily Show. Taylor is a real estate agent with Taylor Martin Team and also does some modeling.
Kelly, on the other hand, has a few famous exes who many are familiar with. She dated Chris Evans in 2007, and then again in 2012. Her longest known relationship was with baseball player Derek Jeter, who she was with from 2008-2011. Kelly also dated Grey's Anatomy actor Jesse Williams in 2017.
Minka Kelly's net worth and passion projects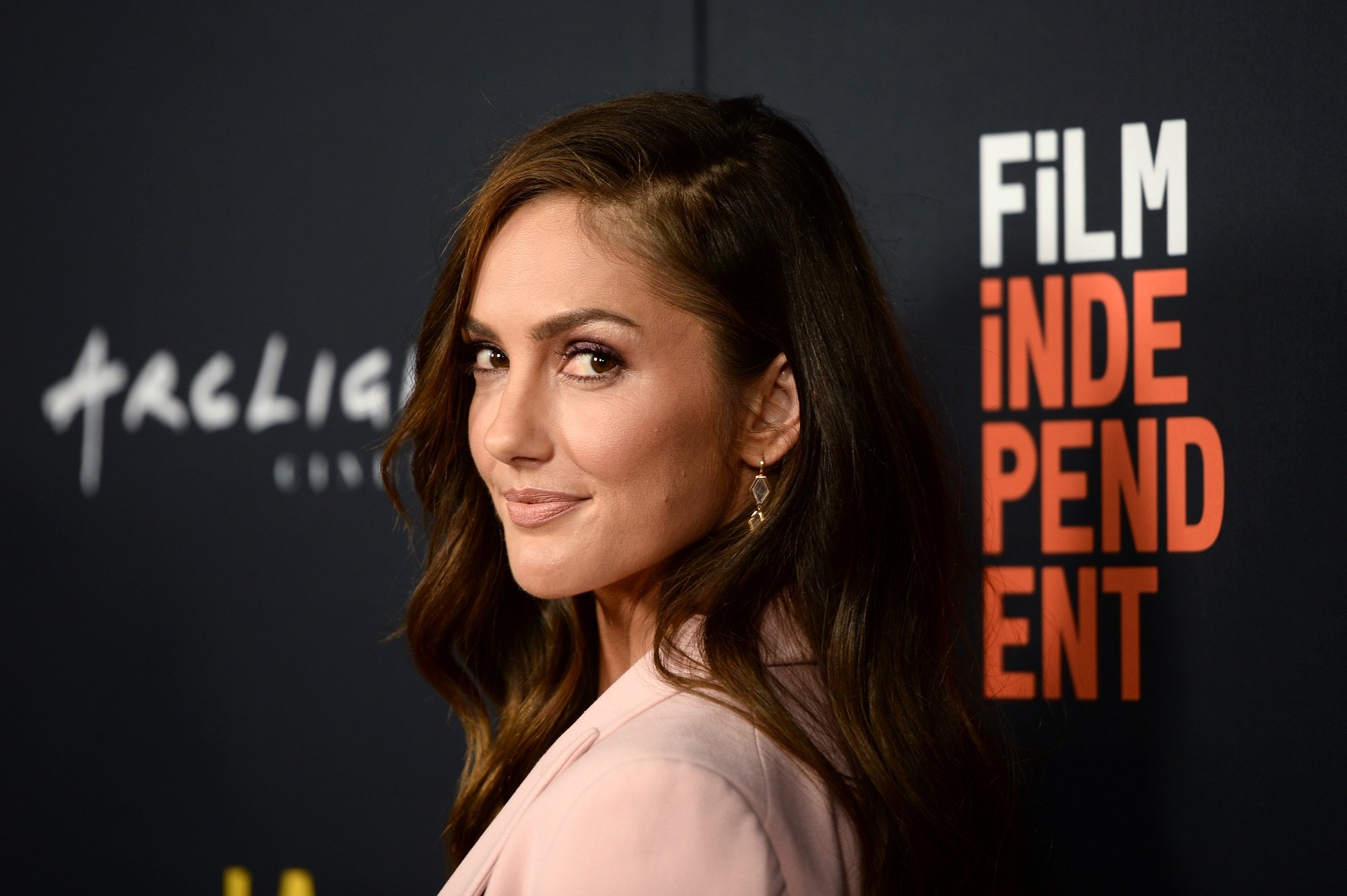 In addition to acting, Kelly stays busy with a number of notable causes and projects. She teamed up with ethical fashion brand ABLE to on a jewelry collection. And the link in her Instagram bio leads to the Vote Save America website, an initiative that provides actionable steps for U.S. voters.
However, Kelly earns her money from acting. As of 2020, she is reportedly worth an estimated $5 million, according to Celebrity Net Worth. The site also reports that she makes $50,000 per episode, though it's unclear whether this is for Titans or a series she was a part of in the past.