'Miracle on 34th Street' Star Natalie Wood Really Thought Edmund Gwenn Was Santa
Miracle on 34th Street is considered by many to be one of the best holiday movies ever made. But while filming the 1947 movie Natalie Wood really did think her co-star, Edmund Gwenn, was Santa. 
Susan Walker didn't believe in Santa in 'Miracle on 34th Street'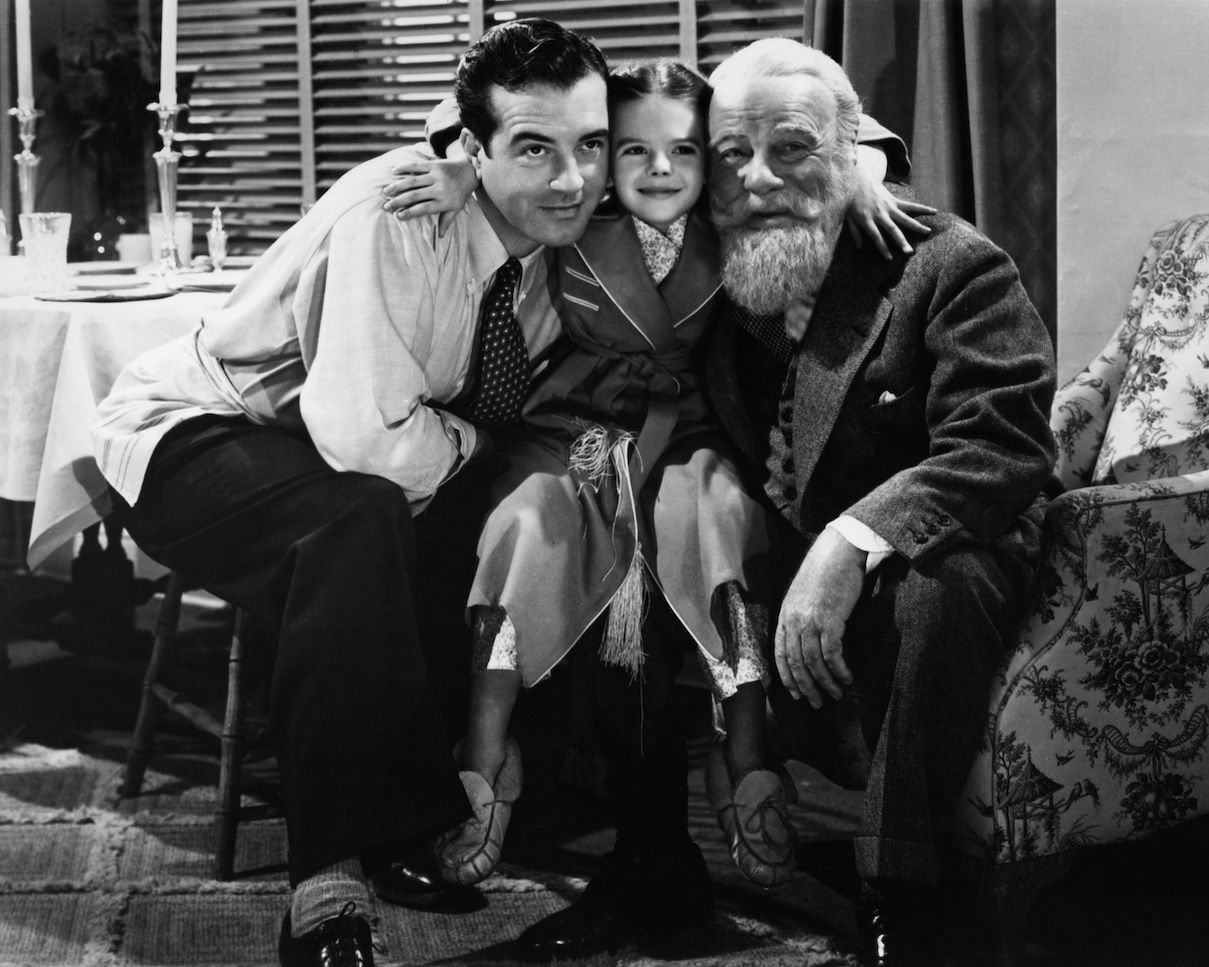 A man claiming to be the real Kriss Kringle (Gwenn) helps out Doris Walker (Maureen O'Hara) when she needs someone to be Santa in the Macy's Thanksgiving Day Parade.
The event is a success and Doris hires Kriss. But she's skeptical about his claim and so is her daughter, Susan Walker (Wood). Doris doesn't believe in Santa and she's raised Susan not to believe in him either.  
As the movie progresses, Kriss becomes the center of a legal battle because he claims to be the real Santa. At this point, Susan's become friends with him and she's started to believe he's really Santa. In one memorable scene, she even tugs on his beard to make sure it's not fake. 
Natalie Wood thought her 'Miracle on 34th Street' co-star really was Santa
Wood didn't need convincing like her character. When Miracle on 34th Street started filming she still believed in Santa. The Golden Globe-winning actor recalled seeing Gwenn dressed up as Santa in Suzanne Finstad's book, Natasha: The Biography of Natalie Wood.  
"I still vaguely believed in Santa Claus," Wood said. "I guess I had an inkling that maybe it wasn't so, but I really did think that Edmund Gwenn was Santa."
She continued, saying his costume for the movie, particularly his facial hair, made the idea that much more believable.
"I had never seen him without his beard because he used to come in early in the morning and spend several hours putting on this wonderful beard and mustache," Wood said. 
So while she played a girl who didn't believe in Santa Wood herself thought Gwenn was the real deal. 
The actor learned the truth at the 'Miracle on 34th Street' wrap party
When filming on the movie ended, the cast and crew celebrated with a party. Gwenn showed up not wearing his character's beard or Santa suit which devastated Wood. She realized he wasn't actually Santa but just an actor playing him. 
Wood recalled the moment when she saw Gwenn, saying, "I saw this strange man, without the beard, and I just couldn't get it together."
Wood continued on with her acting career and when Miracle on 34th Street premiered it became a hit. According to IMDb, the film won three Academy Awards including a Best Actor in a Supporting Role statue for Gwenn. 
At the time of publication, Disney+ is streaming the original movie and the 1994 remake starring Mara Wilson as Susan Walker.