Miranda Cosgrove Hopes 1 Disney Channel Show Could Have an Adult Reboot Like 'iCarly'
Reboots are extremely commonplace in Hollywood nowadays, and iCarly recently joined the lineup of beloved shows that got a makeover. In June, a 2021 version of iCarly premiered on the streaming platform Paramount+.
The new iCarly features the familiar characters as adults, and actor Miranda Cosgrove (Carly Shay) wants a similar treatment for a Disney Channel show.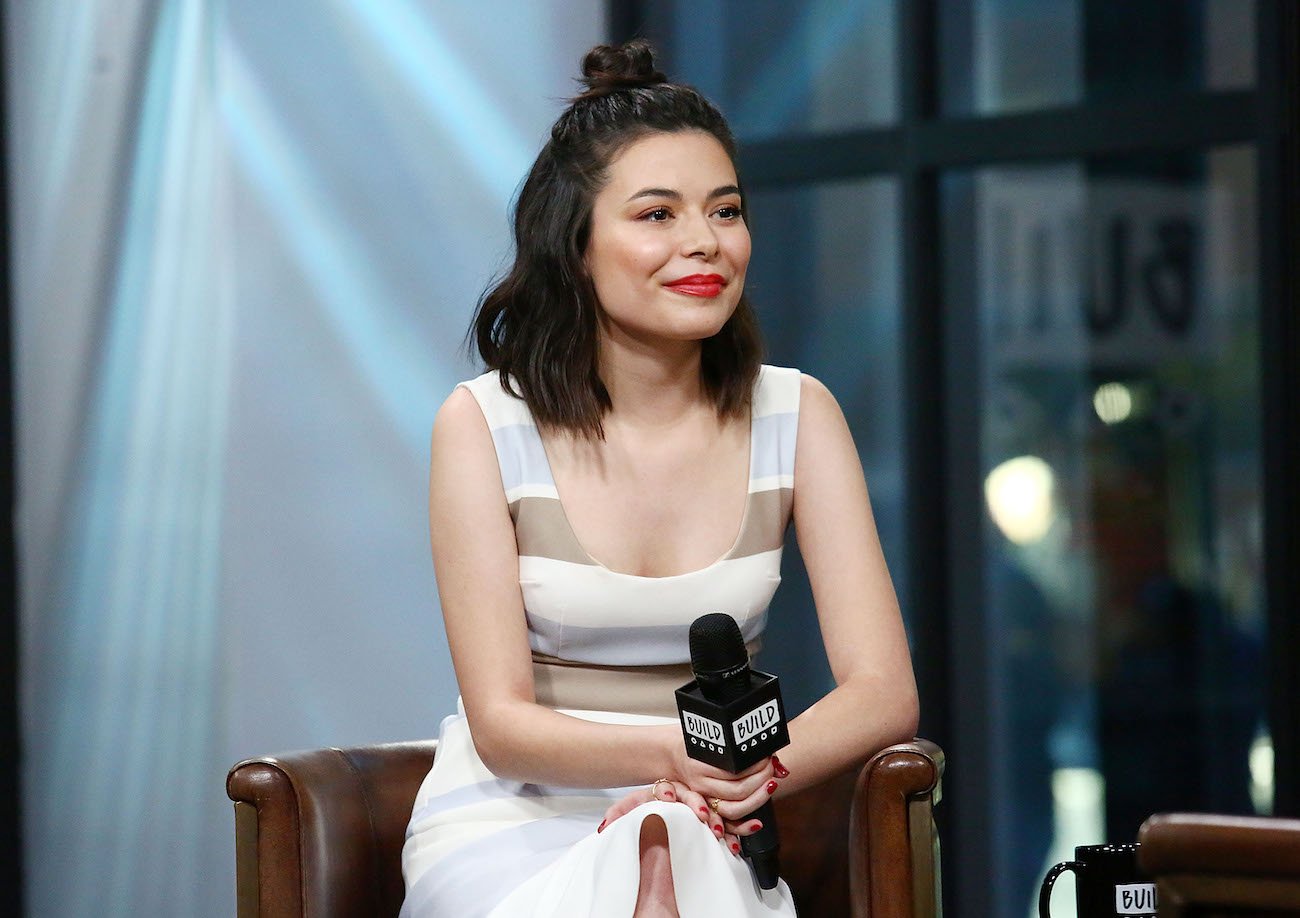 'iCarly' reboot contains adult content
When iCarly first premiered in 2007, many of the cast members were teenagers. The show aired on Nickelodeon with kids and teens as its target audience.
Originally, the iCarly reboot would be another series for children, much like Raven's Home or Girl Meets World. However, Cosgrove told Bustle, "I don't think that any of us would have been up for that [idea]. What excited me about doing iCarly again was getting to put the characters in situations that we couldn't show before."
As such, the iCarly reboot ended up being an adult sitcom with some mature jokes and references to sexual situations. Because the reboot has more women in charge behind the scenes, there are opportunities for Carly to be an authentic representation for women her age.
"It's nice to have people writing for Carly that have been through bad dating experiences and stuff as women," Cosgrove said.
Miranda Cosgrove hopes 1 Disney Channel show could have an adult reboot
RELATED: 'iCarly': Miranda Cosgrove Reveals Which One Direction Member Was Her Favorite Guest Star
Turning a kids' show into an adult sitcom can be a risky move for Hollywood exec, but Cosgrove hopes that could happen for Lizzie McGuire. The series, which starred Hilary Duff, ended in 2004 and recently was in the running for an adult reboot before plans got scrapped.
Cosgrove—a huge Lizzie McGuire fan—said to Bustle, "Hopefully [iCarly] will do well, and maybe they'll let Lizzie McGuire be what it was supposed to be because I would love to see that."
What exactly happened to the 'Lizzie McGuire' reboot?
RELATED: Did 'Lizzie McGuire' Co-Stars Hilary Duff and Clayton Snyder Date in Real Life?
Duff signed on to do a Lizzie McGuire reboot in which her famous character is in her 30s (as opposed to a junior high student in the original run).
She told People in 2019, "I think it's the right time to set back in and have her go along with you in your 30s and all the fun times, and all of the big monumental moments, and all of the challenges that you're faced with. I just thought that there was an opportunity there for her to be grown up and for her to be there for women again."
The show was originally supposed to premiere on Disney+. Two episodes of the reboot were filmed, but production got halted due to creative differences. McGuire revealed that she wanted the show to move in an adult direction, though not everyone involved had the same idea.
"I think they were really trying to figure out what kind of content they want living on Disney+ that doesn't totally align with where I see Lizzie right now," she said SiriusXM's The Jess Cagle Show in May 2021. "It only makes sense to me to shoot a show where she's acting like a 30-year-old in a modern world."