Miranda Kerr Still Considers Ex-Husband Orlando Bloom Part of Her 'Family'
Maintaining a cordial relationship with an ex for those in the public eye often comes with the territory. However, some get along better than others. Years after her divorce from actor Orlando Bloom, model Miranda Kerr had only nice things to say about him. Here's what she's said in the past about co-parenting with her ex ahead of the birth of his second child.
Miranda Kerr and Orlando Bloom's relationship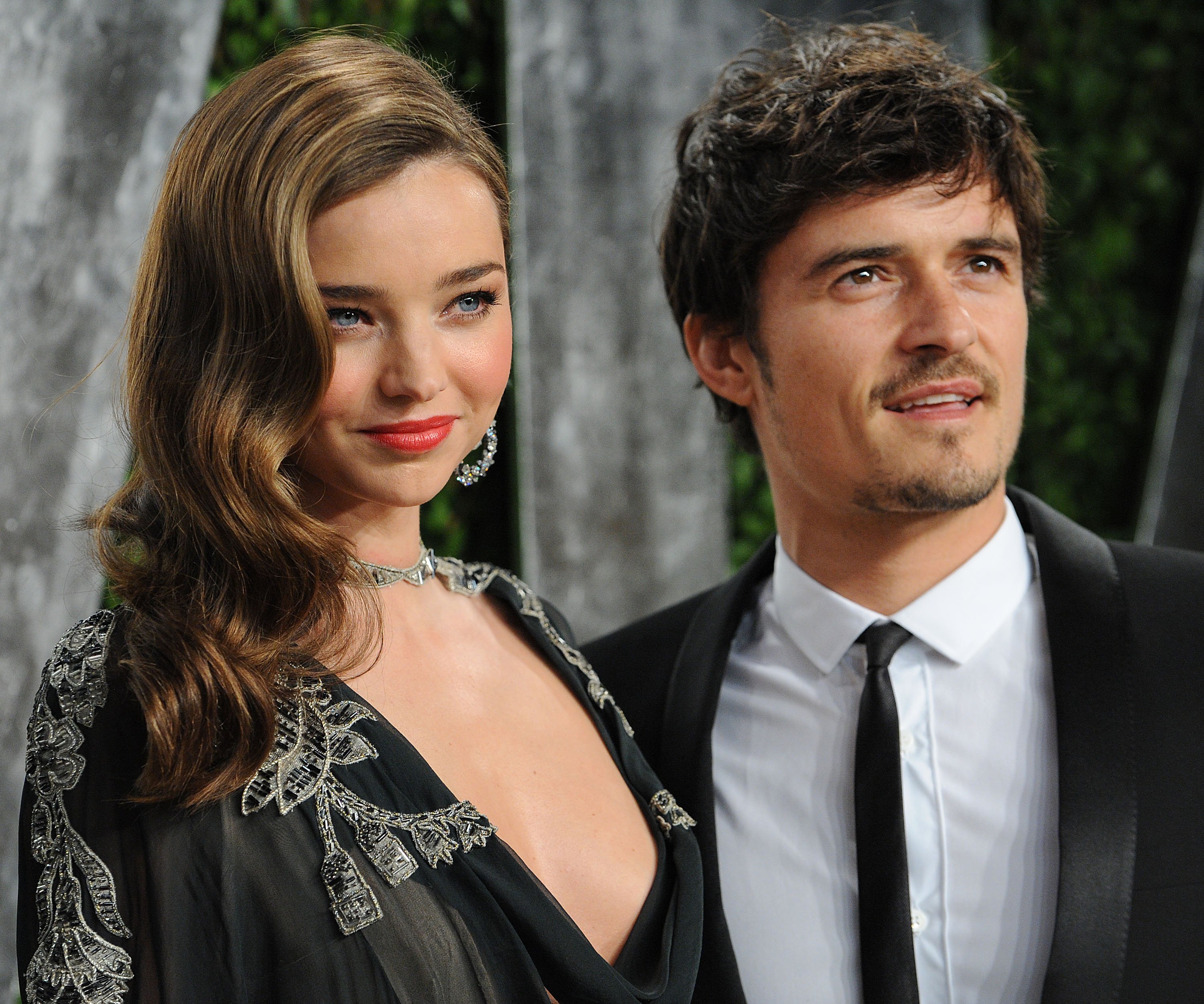 Kerr began dating Bloom in 2007, the same year she signed on as a Victoria's Secret Angel. At the time, he was one of the most famous movie stars, amid his success in the Pirates of the Caribbean franchise. They announced their engagement in 2010 and married the same year.
Their first and only child together, Flynn, was born in January 2011. Just two years later, breakup rumors began. In October 2013, Kerr and Bloom announced their separation. Their divorce was finalized months later. It was years before either was credibly linked to another celebrity.
After they split, she moved on with Evan Spiegel
Kerr moved on first. She began dating Evan Spiegel, the co-founder and CEO of Snapchat, in 2015. A year later, they announced their engagement. Kerr and Spiegel married in May 2017. Together, they have two children, sons Hart and Myles Spiegel, born in 2018 and 2019, respectively.
Meanwhile, Bloom began dating singer Katy Perry in early 2016. They broke up a year later. But after spending another year apart, Bloom and Perry rekindled their relationship. They got engaged on Valentine's Day 2019, sharing identical photos on social media.
Kerr on co-parenting with Bloom and Katy Perry
Kerr has spoken highly of her son's relationship with his soon-to-be stepmom in the past. "Yeah, they're great," Kerr told Us Weekly at Harper's Bazaar's 150 Most Fashionable Women event in January 2017, shortly before Perry and Bloom's split. "They get along really well. We are a modern family."
She also had kind things to say about her ex and the way that they co-parent. "Orlando and I, we're literally like family," Kerr continued. "He's like a brother to me. It's very weird, but we really care for each other and have a great relationship, so we're very lucky."
Does Perry get along with Kerr?
RELATED: Do Katy Perry and Orlando Bloom's Ex Miranda Kerr Get Along?
It's pretty clear that Kerr and Perry get along just as well. In 2019, Perry joined Kerr at an event for her skincare line, Kora Organics. Kerr shared a photo with her on social media, writing, "Thanks for shining bright with me @katyperry." Perry then shared the Instagram post on her own grid, congratulating Kerr and adding, "love u sissy."
In March 2020, Perry announced that she was pregnant with her first child via her music video, "Never Worn White." She and Bloom later revealed that they're expecting a girl. And Kerr is supportive of Perry's pregnancy, as well as her son gaining a sister. On a May 2020 Instagram post of Perry's, Kerr wrote, "Gorgeous mama."