Miranda Kerr's 'Had Orgasms in the Air', Revealing She's a Member of the Mile High Club
Miranda Kerr started her modeling career in the mid-1990s, but she skyrocketed to fame in the early 2000s when she landed the coveted modeling role of being one of the so-called "angels" for Victoria's Secret. Besides being an accomplished model, the celebrity has also released a best-selling book and manages her own brand of skincare products. It's clear that Kerr has a lot of accomplishments under her belt, but new reports reveal that another one of Kerr's achievements actually involves something below the belt.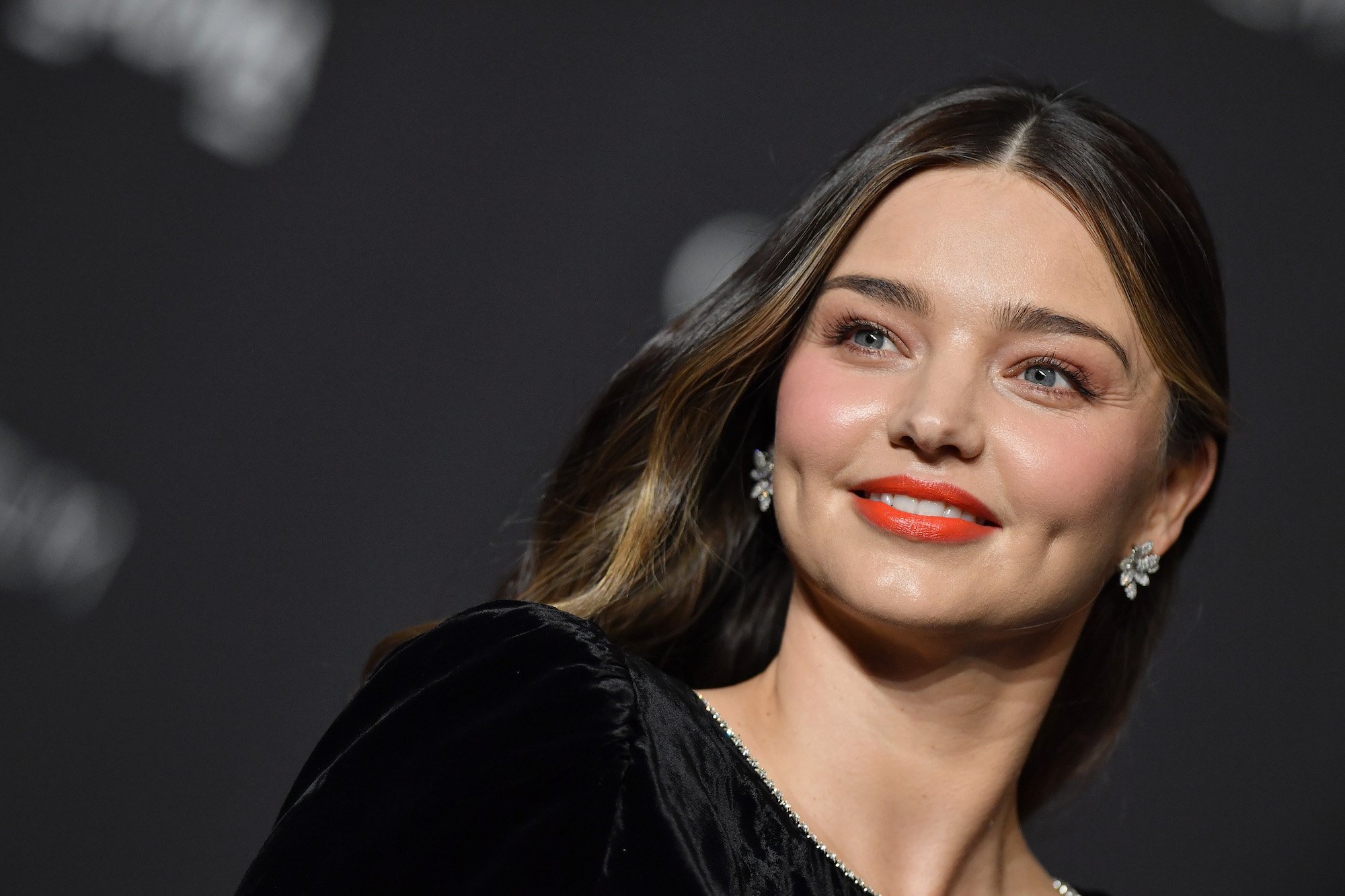 Miranda Kerr has led a storied modeling life
Miranda Kerr is currently one of the highest-earning models in the world, reports Hello magazine. She got her start in her early teens when she won a modeling search, and soon began to represent major fashion companies and brands like Victoria's Secret, Levi's, and Roberto Cavalli.
"She … has a superstar private life to match," notes Hello. While she might be best known for marrying actor Orlando Bloom (and having a son with him in 2011), Kerr has also been romantically linked with Adrian Camilleri (a finance broker in Australia, which is where Kerr is from), musician Jay Lyon, Malaysian businessman Jho Low, and Snapchat CEO Evan Spiegel (to whom she's currently married).
A few of these relationships have been controversial for the model. For example, Cameilleri was convicted of fraud, and Glamour UK explains that Kerr had followed her then-boyfriend's financial guidance and "suffered financially." Meanwhile, her ex-boyfriend Low ended up becoming an international fugitive in a global multi-billion-dollar fraud scandal,  and Sky News reports that Kerr had to surrender approximately $8 million in jewelry that had been given to her by Low.
But it's not just Kerr's relationship history that has raised eyebrows around the world. In a recently resurfaced interview, Kerr caused a stir when she revealed something very intimate about her love life.
Kerr says she's a member of the mile-high club
In 2014, Kerr sat down for a wide-ranging interview about her modeling career and her dating life. She revealed a few interesting facts about Bloom, with whom she'd just split, saying that she made him wait for months before giving him physical affections. "Orlando and I always had great chemistry," she said. "One-night stands aren't my thing … I made Orlando wait for six months until I even kissed him." But it was her airplane habits that caught people's attention.
"Let's put it this way, I've had an orgasm in the air before," she's quoted in Elle magazine. She quickly added extra detail, saying she's been both "alone" and "together" in these instances.
Kerr is one of few to join the club
Very few people can make the claim to fame that Kerr did. In fact, Forbes reports that only 5% of people have joined the mile-high club (a slang term referring to people who have had sex while flying).
That doesn't mean her accomplishment is any less enviable. "In reality, only 5% of people surveyed have had sex on a plane," explains the publication, "but according to data, 78% would like to. Just under a fifth (17%) said they wouldn't be interested at all."
Meanwhile, Elle magazine tried to take some of the pride away from Kerr's boast, arguing that while her mile-high orgasms might be "impressive," she probably flew on a private jet. "In movies, it's always a comedy-of-errors filled plot point when two characters decide to get it on in one of those teeny tiny bathrooms — considering she's almost certainly flying private, she really only has occasional turbulence to contend with," argues the magazine. "Now doing it … in coach, or even in JetBlue's extra-legroom cabin, on the other hand, is brag-worthy."