Miranda Lambert and Husband Brendan McLoughlin: What Is the Age Difference Between Them?
Miranda Lambert is a country star who has entertained fans with her music for 20 years now. 
Although Lambert is a well-known celebrity, her husband, Brendan McLoughlin, is not. The couple got married a few years after Lambert got a divorce from her ex-husband Blake Shelton. Many fans might be wondering who McLoughlin is as well as his and Lambert's age difference.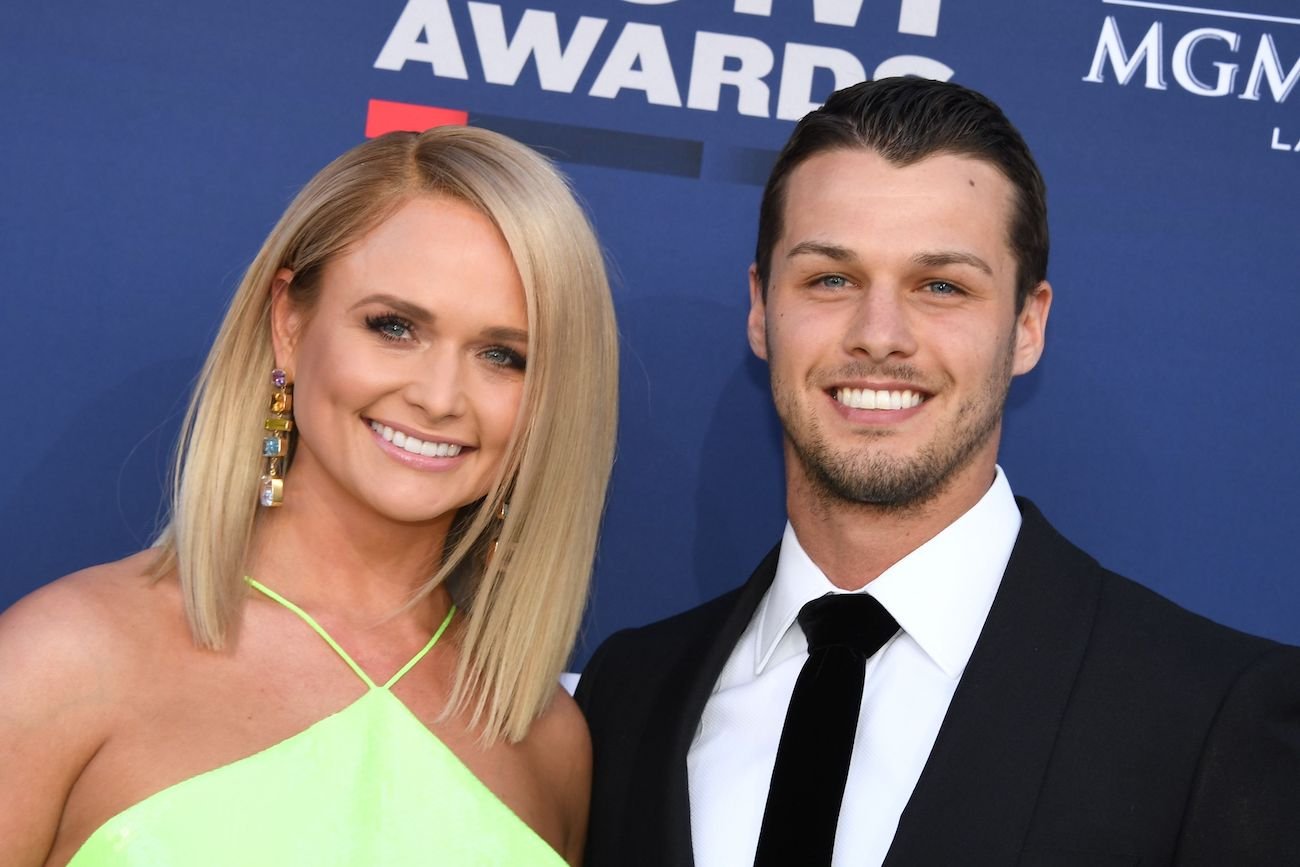 Who is Miranda Lambert's husband Brendan McLoughlin?
According to Country Living, McLoughlin is from New York City–more specifically, Staten Island. When fans first learned of him, he was a police officer. However, in 2020, McLoughlin retired from the police force and was said to have joined Lambert's security team after he was seen at many of her concerts.
McLoughlin had been engaged before he and Lambert started dating. He shares a young son with an ex-girlfriend.
How did Miranda Lambert and Brendan McLoughlin meet?
RELATED: Miranda Lambert Credits Brendan McLoughlin and His 'Pity Runs' for Keeping Her in Shape
Lambert and McLoughlin met while he was a part of the security personnel during her appearance on Good Morning America in late 2018.
"My husband was doing security there for the show," she told The New York Times in 2019. "My girlfriends, the [other members of the Pistol Annies], saw him and knew I might be ready to hang out with someone. They invited him to our show behind my back. They plucked him for me."
She also added, "My security guy Tom, he was in on it too. He said to me, 'He's here. And he's pretty.' [Laughs] Now the Pistol Annies have three husbands, two ex-husbands, three children, a stepson and 23 animals. We've done a lot in nine years!"
Lambert and McLoughlin got married in Jan. 2019, just a few months after they started dating.
What is the age difference between Miranda Lambert and Brendan McLoughlin?
RELATED: Miranda Lambert Explains How Her Marriage to Brendan McLoughlin is 'Different' Than Her Years With Blake Shelton
Lambert was born on November 10, 1983, so she will be turning 37 in 2021. It's not clear exactly how old McLoughlin is, but sources have said that he is 8 years younger than her.
However, their age difference does not seem to be concerning them at all. An insider shared with Fox News that Lambert is noticeably happier ever since she started dating McLoughlin.
"Miranda seems like she's in a really happy place right now," the source said. "She is lighter and just not as standoffish as she used to be."
Lambert does not have children of her own, but she seems to enjoy being a stepmother to McLoughlin's son.
"My stepson is amazing," she told Extra. "I'm loving that whole phase, and I've raised a million dogs, so I feel like I've got that part of my womanly/motherly thing is full, so this is a whole new journey. It's great."