Miranda Lambert on Being a Stepmom: 'This Is a Whole New Journey'
After marrying for the second time in January 2019, Miranda Lambert also took on the role of stepmom to a then-baby boy, Landon. Though she said she'd "raised a million dogs" by her second wedding, she confessed becoming a stepparent was a "whole new journey" for her.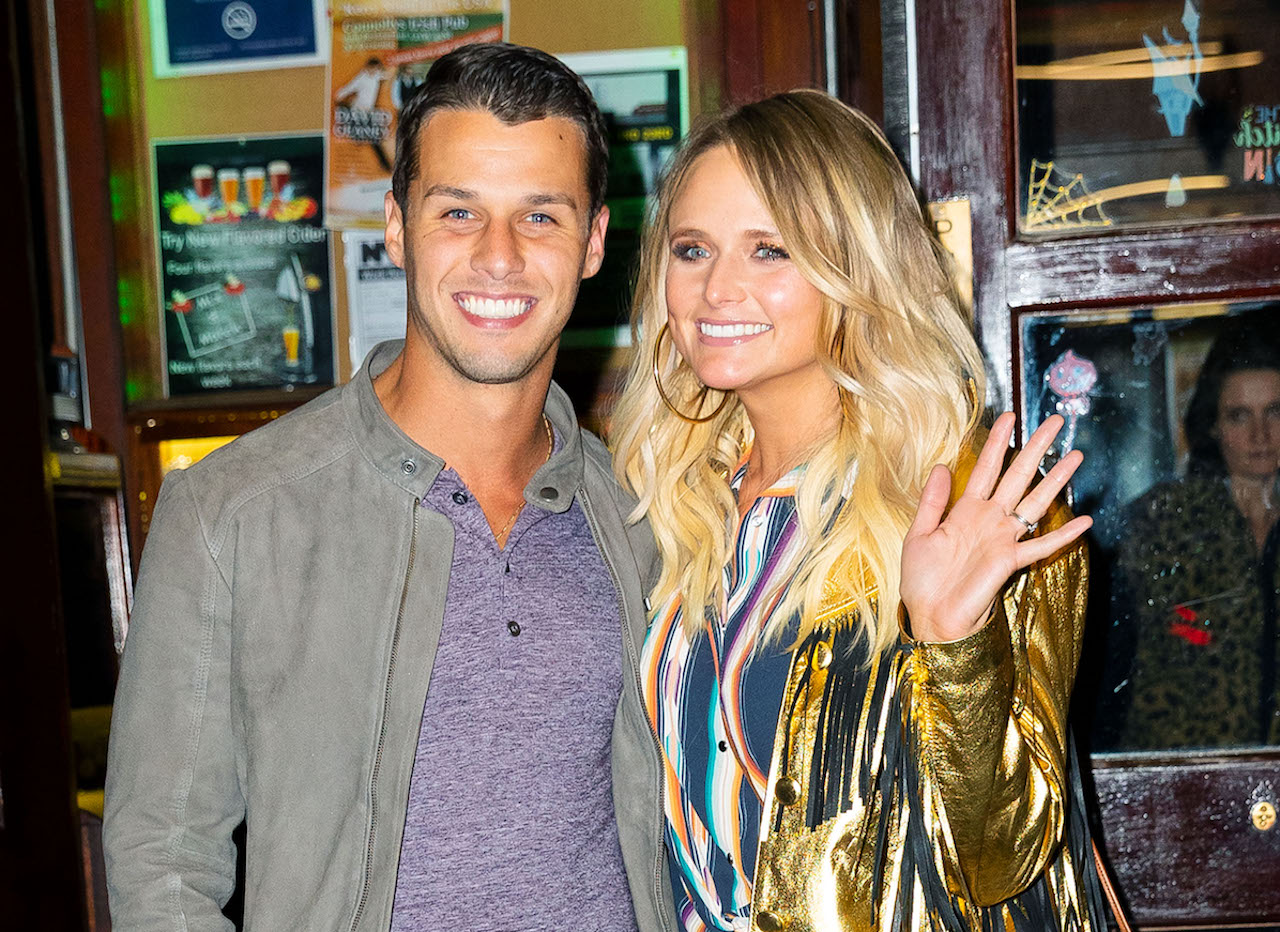 Miranda Lambert married Brendan McLoughlin in a private ceremony in January 2019
Miranda Lambert's husband is Brendan McLoughlin, a former officer for the NYPD whom she married after knowing a few months. Though some fans were surprised by the news, those close to Lambert supposedly weren't that shocked by the quick connection. Some said it had a lot to do with her upbringing.
"If you know Miranda's dad and his background, you can guess why she'd easily connect with Brendan," a friend of Lambert's explained to People. Her dad was once a cop in Dallas, and her parents ran a detective agency together in her youth.
So, when Lambert met McLoughlin in New York in late 2018, the chemistry was a lifetime in the making. But she lived in Nashville. So, they split their time between the two cities at the start of the long-distance relationship. Eventually, McLoughlin made the big move.
"He's a great guy and, bless his heart, he didn't have any dogs or any animals at all when he came into this relationship, so he inherited a whole barn full," Lambert told Extra. She also added, "He lives with a crazy dog lady."
RELATED: Miranda Lambert's Husband Brendan McLoughlin Retired and Works for Her
Miranda Lambert said becoming a stepmom was a 'whole new journey'
While Lambert came with a "whole barn full" of animals, McLoughlin also came with his own little bundle. He was father to Landon, an infant boy. As such, Lambert took on the brand new role of stepmom upon marrying him.
She told Extra, "I was like 'Hey, I got the dogs, you got the kid, we can mix and mingle.'"
And she seemed to be assimilating pretty well in the initial transition. "My stepson is amazing," she said. "I'm loving that whole phase, and I've raised a million dogs, so I feel like I've got that part of my womanly/motherly thing is full, so this is a whole new journey. It's great."
"We have the best of both worlds," she explained of her marriage. "We spend time in New York, we get to see our adorable nugget, then we get to come back to the farm and have the quiet life. I'm enjoying the balance."
RELATED: Miranda Lambert and Husband Brendan McLoughlin: What Is the Age Difference Between Them?
Brendan McLoughlin was reportedly engaged to someone besides his son's mother only months before marrying Miranda Lambert
According to a source who spoke to People, the nature of McLoughlin's relationship with the mother of his son, Kaihla Rettinger, was questionable. That was partly because he was engaged to another woman only months before she gave birth.
If that source is correct, Rettinger messaged his former fiancée and broke the news she was having his baby. While that effectively ended his first engagement, McLoughlin then met Lambert in the days before his son was born and married her in the following months.
RELATED: Miranda Lambert's Husband, Brendan McLoughlin, Might Not Be As Sweet as We Thought