Miranda Lambert Calls New Love a 'Hallmark Movie' After Blake Shelton Divorce
Miranda Lambert and Blake Shelton were once one of country music's cutest couples. The couple called it quits in 2015.
Miranda Lambert and Blake Shelton were once one of country music's cutest couples. The couple called it quits in 2015, and Lambert is now opening up about her feelings on the divorce, and her current marriage to Brendan McLoughlin. 
Inside Miranda Lambert and Blake Shelton's divorce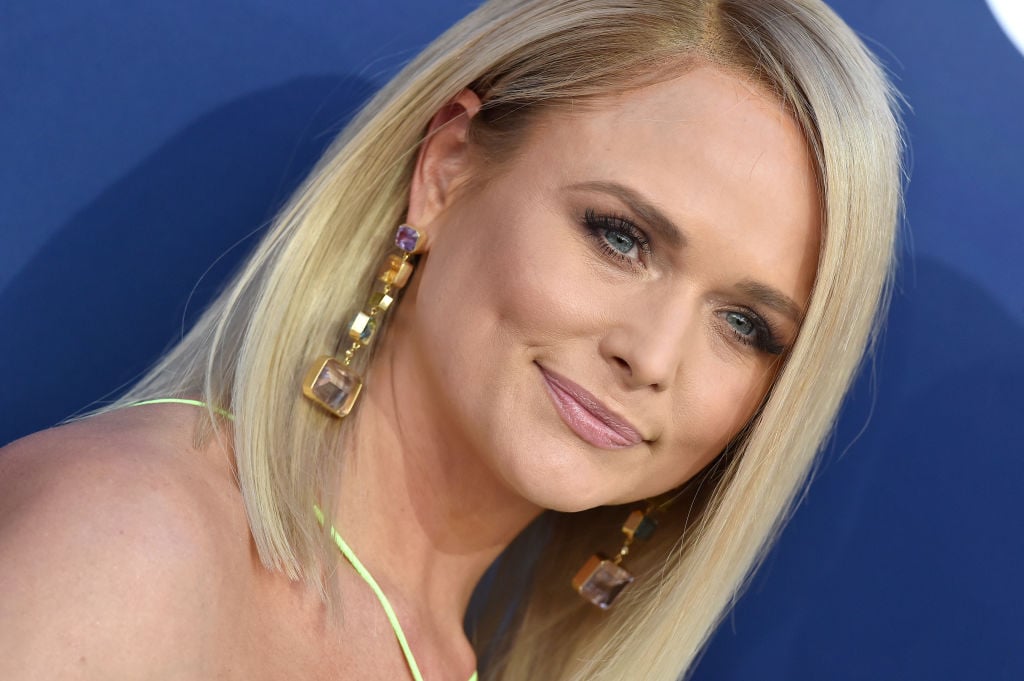 In a new interview with CBS Sunday Morning, Lambert discussed the media frenzy that came when she and Shelton announced their split. The pair started dating in 2006, getting engaged in 2010. They tied the knot the following year and were married for four years before breaking up. 
In a statement the pair released at the time, they said, "This is not the future we envisioned and it is with heavy heart that we move forward separately. We are real people, with real lives, with real family, friends and colleagues. Therefore, we kindly ask for privacy and compassion concerning this very personal matter."
Lambert said she "wasn't prepared" for the attention she got during their marriage and divorce. "It's not nice sometimes, but I think you've got to take it with a grain of salt," she said of life in the public eye. 
In an interview with the Los Angeles Times, Lambert called their split "horrible — like the death of something." She also said all the attention was "a shock to my system."
"I'm a Scorpio, so I'm already very private and protective," the country star explained. "And choosing the job I chose — I mean, I get onstage, I'm in front of people. But I didn't choose random photos of moments when I wasn't at work."
Miranda Lambert's is married to a former NYC cop
Lambert has found peace with her new partner, former New York City policeman Brendan Mcloughlin. The couple met in 2018 when Lambert was performing in Times Square for an appearance on Good Morning America. McLoughlin was stationed in the area while the performance took place. 
The following year, Lambert announced that the pair had gotten married. "In honor of Valentine's day I wanted to share some news. I met the love of my life. And we got hitched!" the singer posted on Instagram. "My heart is full. Thank you Brendan Mcloughlin for loving me for … Me."
The country star described her current marriage as "some kind of Hallmark movie or something — this redneck from Texas meets this beautiful NYPD officer on the street in New York."
She and McLoughlin frequently make red carpet appearances, and she has also spoken about her relationship with stepson Landon.
"My stepson is amazing," she told Extra. "I'm loving that whole phase, and I've raised a million dogs, so I feel like I've got that part of my womanly/motherly thing full, so this is a whole new journey. It's great. … I was like, 'Hey, I got the dogs, you got the kid, we can mix and mingle.'"
In 2020, it was confirmed that McLoughlin had left the NYPD. He now serves as a member of Lambert's security team. In addition to working with her security team, McLoughlin has also appeared in Lambert's music video for "Settling Down." 
Blake Shelton moved on with Gwen Stefani
Shelton has also moved on from his marriage to Lambert. He and fellow musician Gwen Stefani got close while appearing as judges on The Voice together. They bonded over the fact that they were both going through high-profile divorces that year; Stefani from rocker Gavin Rossdale. The couple got married in 2021. 
While many were sad to hear that Lambert and Shelton couldn't make it work, it's nice to see that both of them have moved on and are happy with their new spouses.