Miranda Lambert Used to 'Critique' Blake Shelton's Coaching on 'The Voice'
The Voice is still going strong and Blake Shelton is the last original coach on the show. Miranda Lambert appeared on it a few times when they were married. This is what Shelton said about her critiquing him. 
Miranda Lambert and Blake Shelton used to be married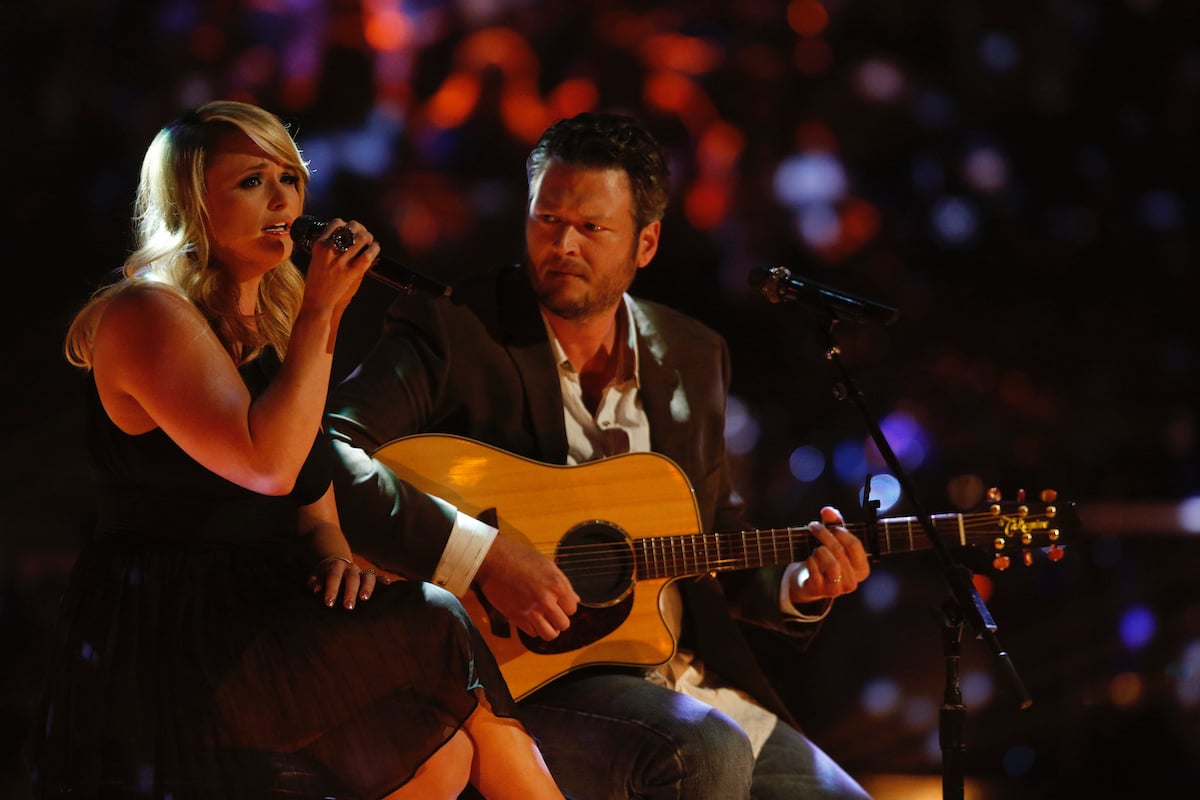 The country singers fell in love and got married in 2011. Shelton started being a coach on The Voice in the first season in 2011.
Lambert performed "The House That Built Me" with contestant Dia Frampton in that season. She went on to be an advisor for Team Blake in the second season with Kelly Clarkson. Lambert later returned to help Team Shakira for season 6. 
"I think he's kind of nervous about this whole situation. So that's good. You gotta keep 'em on their toes," Lambert said in an interview with Shakira. She later said, "I love ya, honey. But give the girls a chance for once." 
Shelton won three seasons by then. Lambert joked about spying on Shelton to help Shakira, but Usher won that season with Josh Kaufman.
Miranda Lambert used to critique him
Every fan of The Voice has an opinion on how the coaches handle their teams. Shelton once revealed Lambert was the same way. He was asked in an interview if she ever critiqued him on his performances or on The Voice.
"God, yes," he answered. "Miranda has opinions for sure." He later said, "She loves the blind audition process. She won't miss an episode of it. And it's always like 'Oh my god. Is that? You're really gonna oh don't turn around? You turned around?! What are you doing?'"
Shelton added, "It's fun. I love knowing obviously everything that happened and sitting there with her while she watches it. Because it's interesting to get someone else's take on what we're doing there." 
The country singer said his mother doesn't give him a hard time. "I have yet to make a mistake," he said.
Shelton is now engaged to Gwen Stefani
Shelton and Lambert got divorced in 2015. He then started dating fellow coach, Gwen Stefani. 
Stefani also doesn't hold back when it comes to critiquing Shelton. They have competed against each other five times so far. He has won one time against her and she has also won once against him.
Her win happened in season 19 with Carter Rubin. "I just beat Blake Shelton at The Voice ok just so you know," Stefani said in a video she posted in her Instagram Story. "This show's rigged," he joked.
[Correction: An earlier version erroneously said Shelton and Stefani divorced in 2015.]