Miranda Lambert Gives a Glimpse of What Life Is Like on the Farm With Husband Brendan McLoughlin
Miranda Lambert has been married to her husband Brendan McLoughlin since 2019. Before marrying Lambert, McLoughlin lived in New York City. The two now live together on Lambert's farm. In a new Instagram video, Lambert showed what farm life with McLoughlin is like.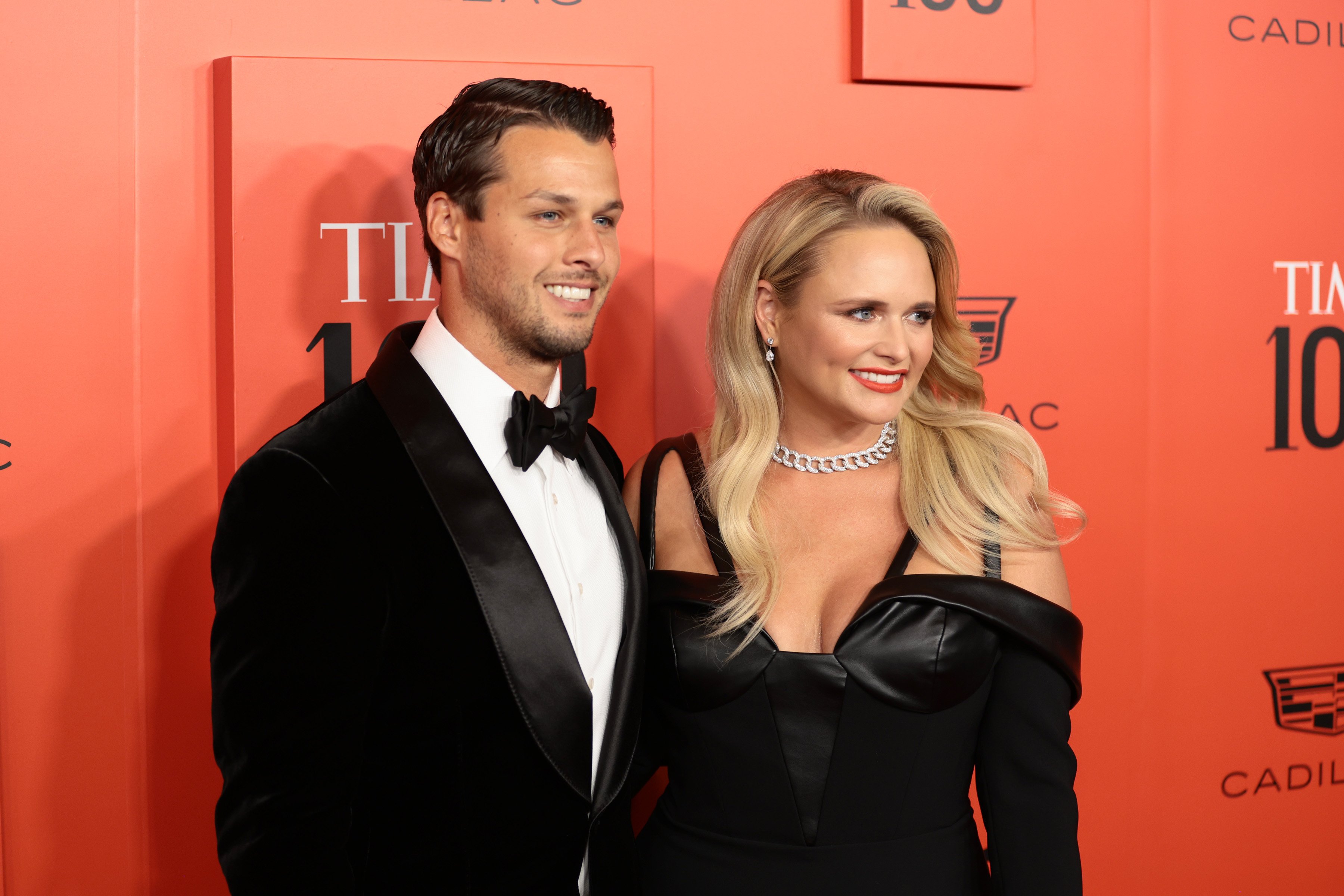 Miranda Lambert and Brendan McLoughlin live on a farm together
Lambert is a huge lover of animals. In 2009, she started MuttNation Foundation which helps shelter pets around the U.S.
The singer-songwriter also has multiple pets on her farm including dogs, cats, horses, goats, rabbits, and chickens. On Jan. 1, Lambert shared a video featuring McLoughlin and all of her different animals on Instagram.
"Happy New Year from my happy place," Lambert captioned the video. "Love Brendan , me and the farmily. #FlyinPistolsFarm."
The video opens with a clip of Lambert riding a horse. Fans then see various clips of dogs, goats, chickens, and cats around the farm.
In one clip, Lambert shows McLoughlin lying on the ground petting a dog with one hand and a cat with another. Another clip shows McLoughlin riding a horse beside Lambert.
The video ends with Lambert showing multiple horses in a pasture as the sun sets.
Fans love Miranda Lambert and Brendan McLoughlin's farm life
After Lambert posted the video, fans were quick to show their appreciation for the famous couple and their animals.
One fan wrote on Instagram, "Miranda, I too am a animal lover! They are like potatoe chips, you can never just have one! Looks like a awesome farm you have and a good lookin' farm hand! Have a great day there just hanging out!"
"Miranda your the real deal. Country girl and cowgirl," wrote an Instagram user.
"Happy New Year Miranda,Brandan and all of your Animals I adore you for loving and making these furbabys happy and keeping them healthy," a fan wrote on Instagram.
A look at the couple's love of animals
Even though McLoughlin was not raised on a farm, he quickly adapted to Lambert's lifestyle after they got married.
In an interview with People Magazine, Lambert revealed what it has been like to watch McLoughlin acclimate to farm life.
"I want to be open about how happy we are… I just don't give two s***s about people's opinion of me, my marriage, my music or anything else. I just care that I'm being me. He jumped right into this lifestyle — there's a learning curve taking a New Yorker straight to the woods — but it was a big laugh," the singer told People Magazine.
McLoughlin has also supported Lambert's love of rescuing animals and helping shelter pets in need. Her husband has helped with initiatives for MuttNation, and he also helped her rescue their cat Tequila Sunrises.
In 2020, Lambert shared that McLoughlin is the one who spotted Tequila Sunrise on the side of the road and insisted on stopping.
"Two lane highway in Texas, speed limit 70. Brendan slows down and does a U-turn… Me to B: 'why are you turning around?' B to me: 'there's a kitten in the road and I knew you would kill me if I saw it and didn't stop,'" Lambert wrote on Instagram. "Well I guess the rescue ways are rubbing off on him."