Miranda Lambert Is 'Happier' With Brendan McLoughlin Than She Was With Blake Shelton Claims Inside Source
Miranda Lambert's friends claim she is happier with Brendan McLoughlin than she ever was with Blake Shelton as they former spouses head for an awkward reunion.
Miranda Lambert has a new lease on life since tying the knot with Brendan McLoughlin last year. The country singer has experienced plenty of heartbreak — namely her 2015 divorce from Blake Shelton — but her friends say that she has changed now that she is with McLoughlin. The pair recently celebrated their first anniversary, and a source claims that Lambert is happier with her new husband than she ever was with Shelton.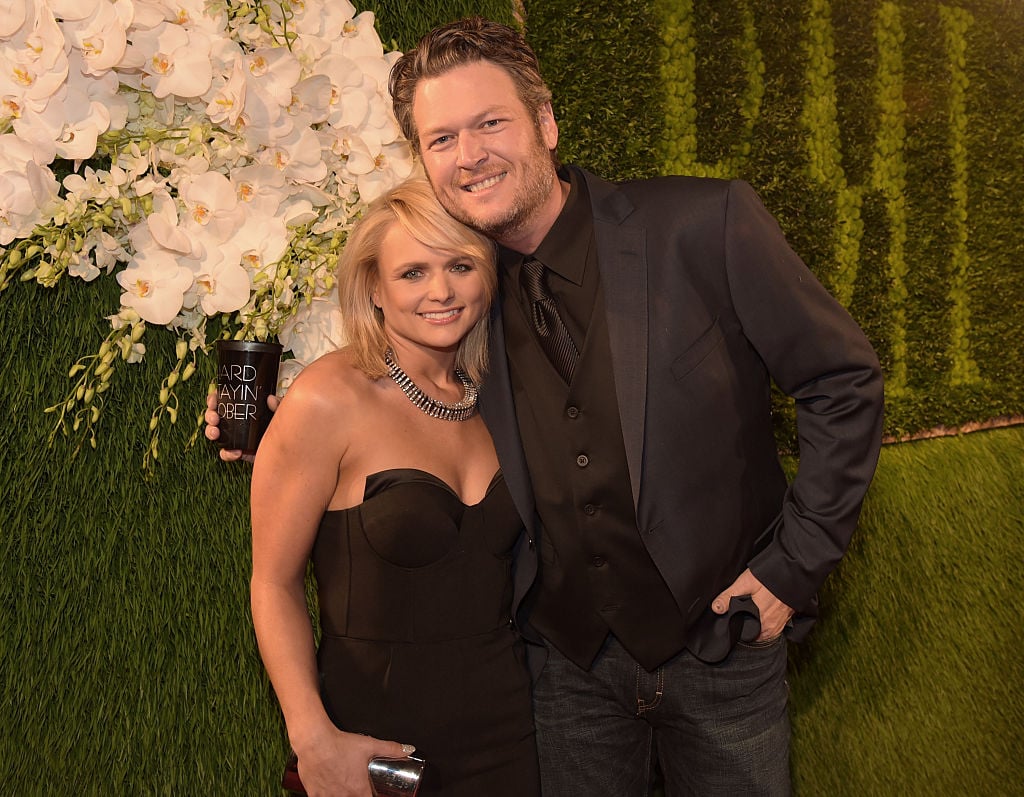 Is Miranda Lambert happier with McLoughlin?
Following her divorce from Shelton, Lambert's friends recalled that she seemed "closed off and quiet." A source added that Lambert was really reserved when she was dating Anderson East and was not the same giddy person her friends had come to know.
That all changed when Lambert met McLoughlin, who used to work as a police officer in New York City. After a few months of dating in 2018, the pair tied the knot in a secret ceremony in January of 2019.
A few months ago, Miranda Lambert gushed about her husband on social media, praising McLoughlin for being the reason behind her "new smile lines." This was hardly the first time Lambert has mentioned McLoughlin in a post, but it shows yet again how much she truly adores him.
And if the source is correct, Lambert could not be any happier with McLoughlin at her side.
"Miranda seems like she's in a really happy place right now," an insider told Fox News. "She is lighter and just not as standoffish as she used to be."
Miranda Lambert and Blake Shelton headed for an awkward reunion
With Lambert turning over a new leaf, she may be headed for a reunion with Shelton at the upcoming Academy of Country Music awards.
Shelton and Lambert have officially been nominated for an ACM award, and the event is set to take place on April 5. Lambert has confirmed that she will be attending the ceremony, and Shelton also assured fans that he will not be missing out on the festivities.
"So thankful! Happy to share musical event nom with these awesome girls too! It means a lot to me," Miranda Lambert shared on social media. "See y'all in Vegas!"
There is no telling if the former spouses will run into each other at the event, but it is safe to assume that they will be steering clear of each other. To make things even more awkward, they are both up for an award in the same category, so it will be interesting to see how they react once the winner is named.
Following their divorce, Shelton found love with Gwen Stefani. The two are still going strong to this day, though they have yet to take things to the next level.
Miranda Lambert and Brendan McLoughlin tie the knot
Lambert was linked to a number of different men in the wake of her split from Shelton. At the start of 2019, few fans thought she would tie the knot with her new boyfriend. After all, Lambert and McLoughlin had only been dating three months when they exchanged vows.
In a recent interview, Lambert opened up about her decision to take things to the next level with the New York City police officer.
Miranda Lambert explained how, after going through one failed marriage, she knew exactly what she was looking for in her next partner. And when she realized that McLoughlin checked all of her boxes, she was not afraid to make the big commitment.
"I feel like I've been through enough in my life to know what I don't want. So, when I know what I do want, I snatch it right up," Lambert stated.
She then noted that it was love at first sight with McLoughlin, which is about as adorable as it gets.
Blake Shelton gushes about Gwen Stefani
By the fall of 2015, Shelton had found a new love in Gwen Stefani. The two met while working on the set of The Voice and bonded over their divorces from Miranda Lambert and Gavin Rossdale.
Shelton and Stefani have not tied the knot, but there is no denying that they share one of the closest bonds in the music industry. After performing their hit song, "Nobody But You," at the Grammys, Shelton opened up about his love for Stefani.
"She has a way of looking at life in a way that I've never experienced," Shelton shared. "And she always says that she doesn't understand what I mean, but she has a way of looking at a person's situation from every angle."
The "God's Country" singer added that Stefani is one of the most kindhearted individuals he has ever met. He also revealed that the No Doubt frontwoman has become a massive country music fan since he started dating her.
Although the two are clearly going strong, they have yet to tie the knot. Inside sources claim that might change in 2020, though nothing official has been confirmed on that front.
Shelton and Stefani have not commented on Miranda Lambert's latest remarks regarding the divorce. Before dating Shelton, Stefani went through a divorce, and is the mom of three boys.