Miranda Lambert Net Worth 2019: Is She Worth More Than Blake Shelton?
Miranda Lambert is one of country music's biggest stars and her net worth is a testament to her success over the years. Lambert broke into the country scene with her first album, Kerosene, in 2005 and has gone on to release seven studio albums and five number one tracks. So how much is Lambert worth in 2019? And, more importantly, is she worth more than her ex-husband, Blake Shelton.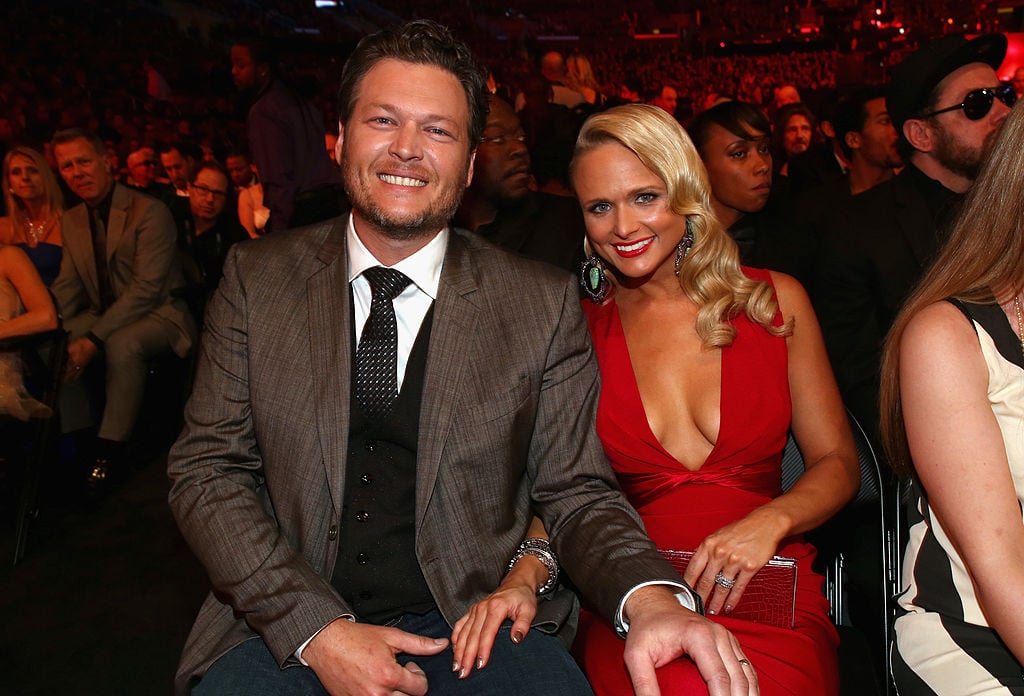 Inside Lambert's fortune
Between her studio albums and her concert tours, Lambert is estimated to be worth somewhere around $45 million, making her one of the most successful artists in her genre.
According to Pop Culture, Miranda Lambert got her start competing in several talent shows and making an appearance on Slap Her She's French. Her big break, however, came in 2003 when she made it into the final round of Nashville Star.
From there, Lambert signed a deal with Epic Records and released Kerosene two years later. The album hit the top spot for country music and sold enough to reach Platinum status.
Lambert has not slowed down since her first project. She has gone on to produce six albums over the years and a number of her songs have been at the top of the charts. She is so successful that ACM just named her the most awarded artist in its rich history.
Miranda Lambert opens up about her success
After the success of Kerosene, Lambert's second album, Crazy Ex-Girlfriend, was produced in 2007 through Columbia Records. The album took the number one spot on US Country and reached number six on the Billboard 200.
All of Lambert's subsequent albums have reached the top spot in the country music charts, including Revolution, Four the Record, Platinum, and The Weight of These Wings.
In talking about her success over the years, Miranda Lambert revealed that she loves the challenge of creating new music. She also enjoys the process of becoming a better songwriter and tries her best not to think too much about the past.
"I just always try to live in the moment I'm in, and then make myself better, and try to be better every other time," Lambert stated. "I try to reinvent and try to be a better writer, and a better singer, and a better performer, and just a better person all around, I guess, and so I don't dwell on any of the past."
Although she has found a lot of success in music, Lambert has suffered a lot of heartaches in her romantic life. In 2011, she tied the knot with Shelton, whom she divorced four years later.
Lambert is now married to Brendan McLoughlin, though she has never been able to shake her connection to Shelton.
How much is Blake Shelton worth?
Miranda Lambert's wealth is impressive by any standard, but she is not as rich as Shelton. The country crooner's net worth is estimated to be around $80 million, almost double Lamberts.
Shelton was born in a small town in Oklahoma in 1976 and moved to Nashville to pursue his dreams at the age of 17.
It took him eight years to land a contract and his first hit song was "Austin." Blake Shelton's career took off in the years following his first album and he has not looked back since.
Although some outlets report Shelton's worth at $80 million, Forbes estimated it near $31.5 million back in 2017. Without any official confirmation, it is difficult to get an accurate number, but we can look at how Shelton has amassed his fortune over the years.
How did Shelton build his fortune?
Shelton has produced a slew of number one hits over the years. To date, he has 26 songs that have reached the number one spot on the country music charts.
In 2019, Shelton had three tracks reach platinum or gold status, and fans absolutely loved his songs "Hell Right" and "Jesus Got a Tight Grip." Shelton may have been on the country music scene for decades, but he is not slowing down.
In fact, Shelton is easily one of the best-selling country music singers in the business and has 10 million album sells over his career.
Shelton has also earned a hefty salary starring on NBC's hit singing competition, The Voice. He has been a coach on the series for the past 17 seasons and makes around $4 million every season. He also owns a restaurant chain called Ole Red, which already has three venues.
Blake Shelton and Miranda Lambert seemingly do not have any type of relationship at all since their split. In fact, some fans think that Lambert shaded Shelton at the CMA's by not clapping after one of his performances.