Miranda Lambert Opens Up About Their Divorce as Blake Shelton's Wedding Plans With Gwen Stefani Are Reportedly 'Happening Soon'
Miranda Lambert learned a thing or two from her marriage to Blake Shelton. The country singer, who tied the knot with Brendan McLoughlin earlier this year, recently broke her silence about her messy divorce from Shelton. Lambert revealed that their split changed the way she managed her second marriage and helped her discover exactly what she wants in a partner.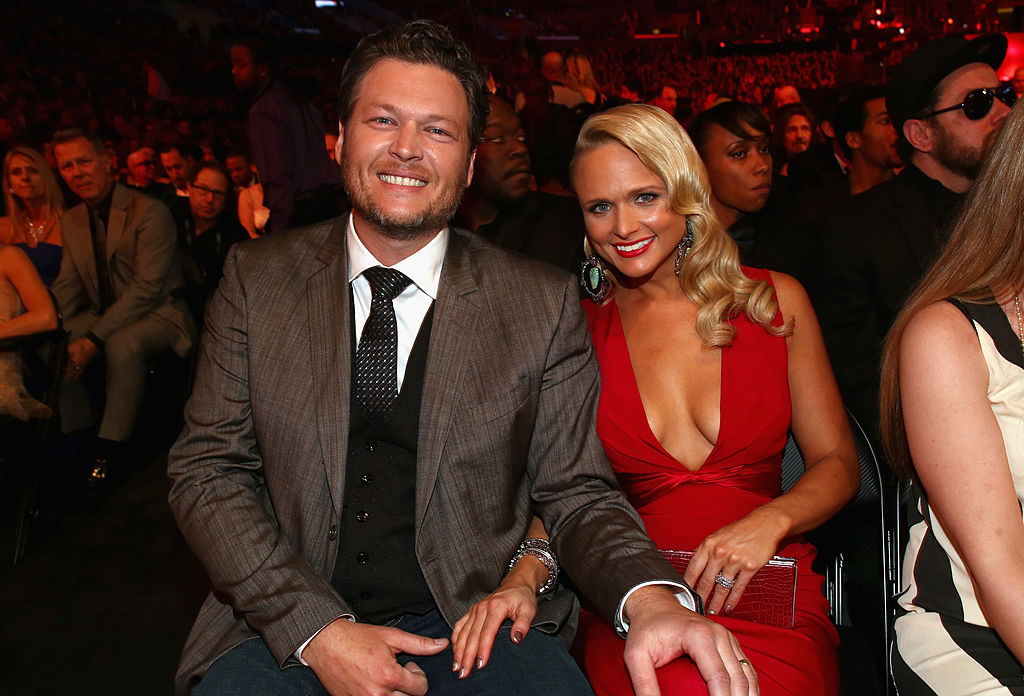 Lambert dishes on her divorce
In a new interview, Lambert revealed more details than ever before about her divorce from Shelton. The singer explained how the split helped her find out what she wants in a relationship and gave her the confidence to jump right in without worrying about rushing things.
"I feel like I've been through enough in my life to know what I don't want, so when I know what I do want I snatch it right up," Lambert explained.
It did not take long for Miranda Lambert to put what she learned into action. According to Hollywood Life, Lambert tied the knot with McLoughlin months after meeting him outside the set of Good Morning America in New York City.
Lambert shared the exciting news a month later, and she deliberately waited before she posted anything on social media.
The country singer learned a lot from her previous marriage and knew that if she made her second marriage a big deal then she was opening herself up for potential stumbling blocks.
"I was married before, and it was a huge wedding and everything was very public. So was my divorce," she added.
Wanting to avoid another split, Miranda Lambert has done her best to keep her second union out of the press. She still appreciates all the love she gets from fans, but she also understands that fame is not for everyone. Luckily, McLoughlin has been handling the spotlight just fine, which probably bodes well for their future.
Are Shelton and Gwen Stefani ready to exchange vows?
While Miranda Lambert could not be happier with her second marriage, inside sources claim that Shelton and Gwen Stefani are getting ready to tie the knot.
The couple, who are currently competing against each other on The Voice, has faced a lot of wedding rumors in the past. But this time, the insider says that they will be husband and wife before the year is over.
Shelton and Stefani's close friends are also expecting to hear some engagement news soon. Although the two could have a lavish wedding, the insider claims that they want something more intimate.
The two met while working on the set of The Voice in 2014. At the time, they were both coming off divorces, which helped them develop a close bond. Shelton had just called it quits with Miranda Lambert while Stefani had parted ways with Gavin Rossdale, with whom she shares three children.
The duo is getting ready to celebrate four years together in November, and Shelton recently admitted that time has been a blur since he started dating Stefani.
Shelton and Stefani spend most of the year at her place in Los Angeles. They also make trips out to Shelton's ranch in Oklahoma, which her three boys absolutely love.
Who will get invited to the wedding?
With the wedding expected to be small, it is no surprise that Shelton and Stefani will be selective about who they invite to the ceremony. Stefani is very close to her family, all of whom live in the Golden State, so fans can expect to see them at the wedding.
But when it comes to Shelton, there's a bit more mystery about who he will invite. More specifically, fans are wondering if his former Voice co-star, Adam Levine, will be his best man.
Shelton recently admitted that he misses Levine on the show, especially considering how they have competed against each other since the very beginning. While Levine is no longer a coach, Shelton revealed that they still talk on the regular.
The country crooner shared how they often drunk text each other and have been known to FaceTime after a night of boozing it up. We can only hope that Levine is added to the wedding party, mostly because we're sure Shelton will have some kind of a prank up his sleeves.
Gwen Stefani and Blake Shelton have not confirmed the wedding rumors. While it is probably safe to assume that Miranda Lambert will probably not make the guest list.
In the meantime, fans can watch them in action when new episodes of The Voice air Monday and Tuesday nights on NBC.