Miranda Lambert Remains Silent on Blake Shelton and Gwen Stefani Engagement
Blake Shelton and Gwen Stefani are finally engaged. After five years of dating, Shelton proposed to his new fiancé earlier this month in Oklahoma. The two met on the set of The Voice in 2014. Shelton and Miranda Lambert announced their divorce in 2015, with Stefani and her ex, Gavin Rossdale, announcing their split one month later.
By November 2015, Stefani and Shelton were in a relationship. And now that they're engaged, they haven't received any well wishes from Shelton's country star ex.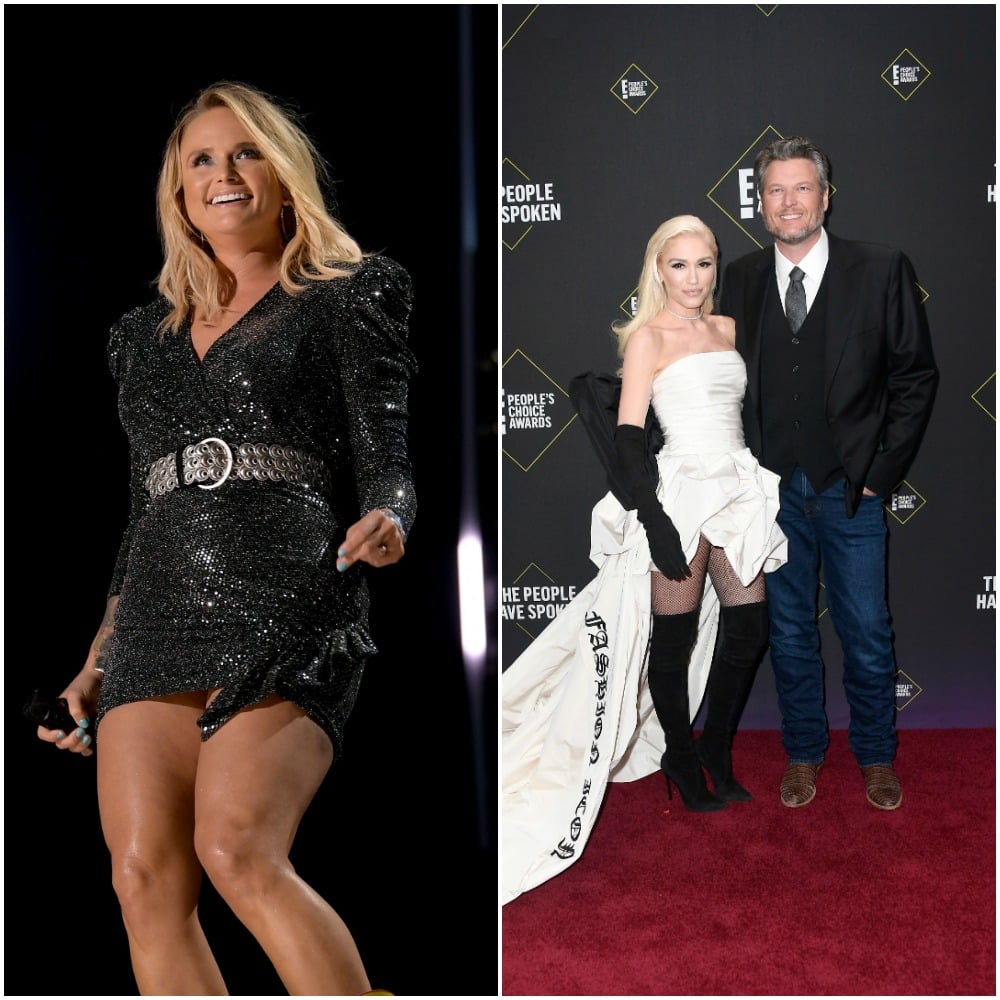 Miranda Lambert and Blake Shelton's relationship was reportedly somewhat messy
Lambert and Shelton first met back in 2005, and there were instant sparks. At the time, Shelton was still married to his first wife, but after divorcing her the following year, he and Lambert started a relationship. The two dated for four years before Shelton popped the question, and they were married until 2015.
Though Shelton and Lambert gushed about each other, there were reportedly some problems behind the scenes. The two jointly announced their separation in July 2015, and it didn't take long for rumors of infidelity on both sides to be credited as the reason for their separation (though neither has ever admitted to any wrongdoing). Since their split, the exes haven't had much contact — and that didn't change when Shelton got engaged.  
RELATED: Miranda Lambert's Blake Shelton Nuptials Featured a Wedding Feast She Hunted Herself
Lambert remained silent on Shelton's engagement to Gwen Stefani
Lambert tied the knot back in 2019, and there was no congratulations on Shelton's end. Rather, a source told People that Lambert "brings nothing positive" to Shelton's life and that he "put her in his rear view mirror" after their 2015 divorce.
Now that Shelton and Stefani have become engaged, Lambert isn't sending her well wishes, either. The Voice judges made the announcement on Oct. 27, and Lambert has remained silent; sources close to the country singer haven't expressed any opinions of Shelton's big news, either. Lambert has been busy promoting her new song "Settling Down" and it's music video.
RELATED: Carson Daly Kept Blake Shelton and Gwen Stefani's Engagement a Secret in a Recent Interview
Lambert and Shelton seem happier now that they've gone their separate ways  
The two spent nearly 10 years together, but once it was over, there was no going back for either of them. Shelton certainly moved on quickly, and Lambert shocked everyone when she announced in February 2019 that she had married NYPD officer Brendan McLoughlin. Lambert had met McLoughlin while she was doing press interviews in New York City; he was working security.
Shelton and Stefani have been couple goals since their relationship started back in 2015, and fans have been patiently waiting for the two to tie the knot. Shelton and Lambert have been known to not interact at country music shows, where they still see plenty of each other since they're both huge in the country scene.