Miranda Lambert Shares Another Shirtless Pic of Her Husband as Blake Shelton Dodges Gwen Stefani Wedding News
Miranda Lambert has never been shy about showing off her husband's trim bod. Ahead of their first wedding anniversary, the country star shared another shirtless pic of her hubby, Brendan McLoughlin, on Instagram. The pic comes shortly after Lambert's ex-husband, Blake Shelton, dodged yet another question about his rumored engagement to Gwen Stefani.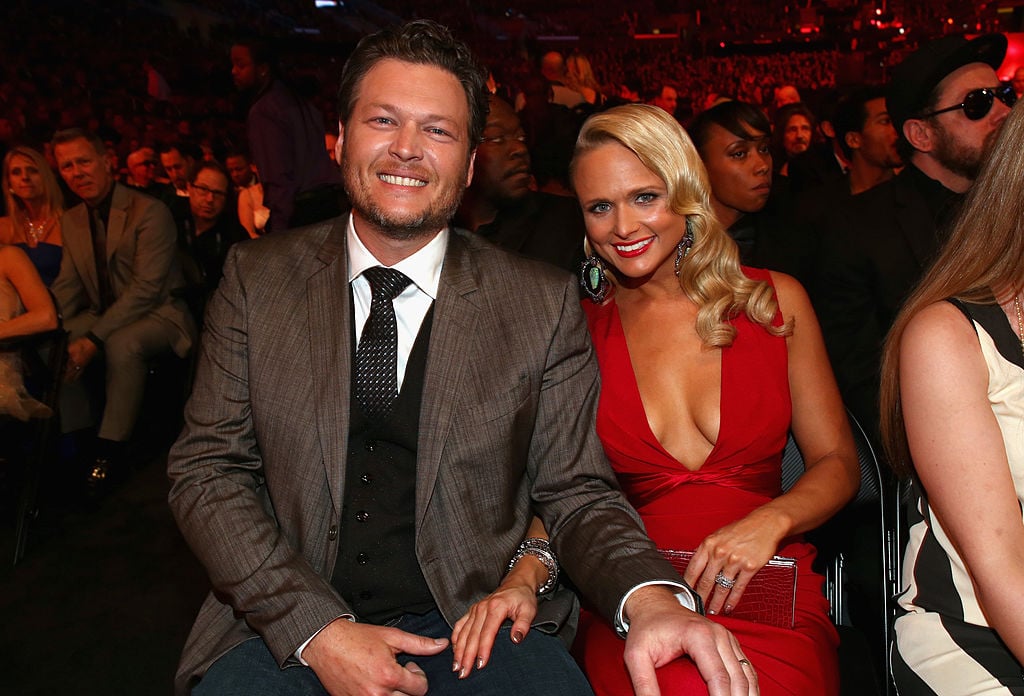 Miranda Lambert flaunts McLoughlin's shirtless body
Taking to Instagram, Lambert shared a video of her husband whipping up something in the kitchen. Lambert snuck up on McLoughlin, who looked surprised that she caught him without a shirt.
"Happy 2020 y'all! This is our last Friday night off for a bit! Starting rehearsals for the #Wildcard tour…House husband shirtless promo volume 4. #sweetchildofmine #nocougarjokesplease," she wrote alongside the clip.
McLoughlin was a police officer in New York City before he started dating Miranda Lambert. Once the two tied the knot, he took a leave of absence from his job, though it is unclear if he is ever planning on returning.
The two spent the holidays in Texas this year, which is where Lambert calls home. But before spending Christmas with her family, Lambert and McLoughlin jetted off to Maui to soak up some sun in Hawaii.
Lambert and McLoughlin tied the knot at the end of January last year. They wed in a secret ceremony after a few months of dating and did not announce their marriage until February.
What's next for Miranda Lambert?
This probably will not be the last time Lambert shares a shirtless pic of husband (and fans aren't complaining). Until then, Lambert is gearing up for her upcoming Wildcard Tour, which kicks off in Tupelo, Mississippi in a few weeks.
Miranda Lambert has enjoyed a very successful year in country music. This includes being nominated for the top female vocalist at the Country Music Association Awards for 2019. Although Lambert was up for a top award at the event, she was forced to sit through a performance by Shelton.
Blake Shelton was invited to sing his hit song, "God's Country." The audience absolutely loved Shelton's performance, though the only person who failed to give him a standing ovation was Lambert.
It has been close to five years since Shelton and Lambert called it quits, but there is still a lot of bad blood between them. Luckily, it looks like Lambert is enjoying her marriage to McLoughlin, and with abs like that, we cannot blame her.
Blake Shelton opens up about his romance
Following his divorce from Miranda Lambert, Shelton struck up a romance with Stefani in the fall of 2015. Fans watched their romance unfold on the set of The Voice, and it did not take long before engagement rumors began to swirl.
The two have been going strong for close to five years now, though they have not announced anything on the engagement front. While fans continue to speculate about their wedding plans, Shelton recently opened up about his love for the No Doubt frontwoman.
According to Country Living, Blake Shelton admitted that he believes God intervened when it came to the timing of his relationship with Stefani.
"I think both of us know that the timing and the way that she and I met and it came together and just felt like home—that's not an accident," Shelton explained. "And I think just the way that she and I were able to save each other's lives and get ourselves through that time, it was evidence to us that God had a hand in it."
When they started dating, Stefani had just come off a divorce from Gavin Rossdale. The two were married for well over a decade and share three children: Kingston, Zuma, and Apollo.
When is Blake Shelton going to get married?
We have not heard anything official from Shelton and Stefani, but inside sources claim that he popped the big question this past December.
Shelton allegedly proposed a few weeks before the holidays, and they kept it a secret until Christmas morning. Although they have not announced anything on social media, the source claims that they told their close friends and family the exciting news.
The insider revealed that Shelton played Stefani a song on his guitar before getting on bended knee. Stefani reportedly got teary-eyed and immediately said yes. No word yet on any wedding plans, but if the rumors are true, the ceremony could happen in 2020.
While we wait for official confirmation, Shelton was recently asked about all of the wedding rumors. The country crooner laughed off the reports and said that he loves hearing that he is engaged to Stefani – which is not exactly a denial.
"I love the rumors. Those rumors are great," he stated. "Anybody that thinks that I'm married to Gwen already, I love it. My God. Who wouldn't want to be married to Gwen Stefani?"
Gwen Stefani has not said anything about her rumored engagement. Miranda Lambert, meanwhile, has never officially commented on Blake and Gwen's relationship.