Miranda Lambert Shares Rare Photo From Her Childhood
Country singer Miranda Lambert is pretty active on social media, but the artist rarely shows photos from her childhood. On Jan. 14, Lambert shared a photo of her as a child with her grandmother Wanda Louise, who inspired her home goods line called Wanda June Home.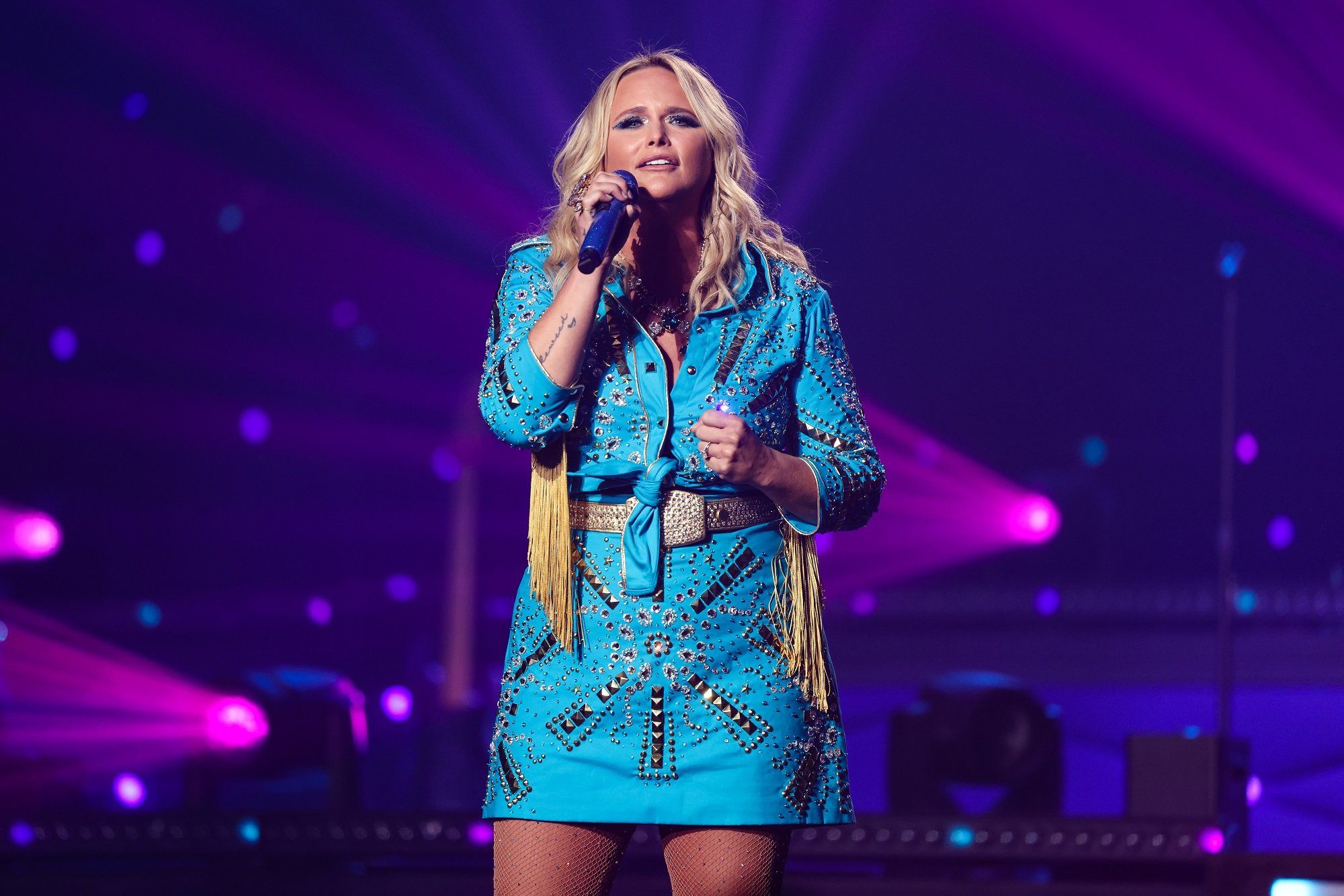 Miranda Lambert shared a new photo from her childhood
Lambert posted a photo with her grandmother on her social media accounts on Jan. 14. The singer also mentioned her home goods line in the photo's caption.
"Me and Nonny all gussied up. She inspired me even back then. @wandajunehome is a reflection of the women who shaped me. Who inspires y'all?" Lambert captioned the photo on Instagram.
The black-and-white photo shows a young Lambert standing in front of her grandmother while wearing a light-colored dress and headband. Her grandmother stands behind her with her hands on Lambert's shoulders. Both are smiling at the camera.
Fans of the country singer reacted to the photo
After Lambert posted the photo with her grandmother on social media, fans of the singer shared their reactions in the comments.
"Sounds like a new song for that picture," one fan commented on Instagram.
Another fan commented, "Very pretty all gussied up…no doubt about it!"
"Absolutely beautiful. Such wonderful beautiful memories," wrote an Instagram user.
In addition to complimenting Lambert's childhood photo, fans also answered Lambert's question from the caption and shared family members and other people from their lives who inspire them.
Miranda Lambert launched a home goods line
In June 2022, Lambert teased the launch of Wanda June by posting a photo on Instagram with her mother Beverly June and her grandmother.
Lambert captioned the photo, "3 names. 3 generations. Something special comin June 14!"
The singer was also interviewed by People Magazine about the launch of Wanda June Home.
"It's based on memories," Lambert told People Magazine. "A lot of my most fond memories have been around the table and in cozy spaces."
She continued, "We wanted the whole thing to be a little bit collectible, something you could pass down — because my mom and I both have pieces of my grandmother's china, tablecloths and tablewares and things that really mean something that our grandmothers had."
The women in Miranda Lambert's family helped inspire Wanda June
Lambert's life as one of the most popular country singers also helped inspire the Wanda June line, as Lambert is frequently traveling away from home.
Speaking with People Magazine, Lambert shared that she wants the line to feel "Friendly, warm and cozy… because I have kind of a chaotic life at times with travel, so I want my personal spaces to feel inspiring and fun."
The singer also went into more detail about how the "women in" her "family" helped inspire the Wanda June line.
"The women in my family were very strong-headed, strong-willed, and made something out of nothing, because we didn't come from much," Lambert told People Magazine. "My whole life, I've watched my mom go through some hard stuff, pick herself up by her bootstraps and go kick a**. That's just who she is. I got so much of that from her, and she got it from her mom."