Miranda Lambert Shares the 'Special Moment' With Blake Shelton That Led to 1 of Her Most Popular Songs
Blake Shelton and Miranda Lambert haven't been together in years. After the two broke up, they both moved on. Shelton is now engaged to singer Gwen Stefani and Lambert is married to police officer Brendan McLoughlin. But despite the messy way that their marriage ended, Shelton influenced one of Lambert's biggest songs.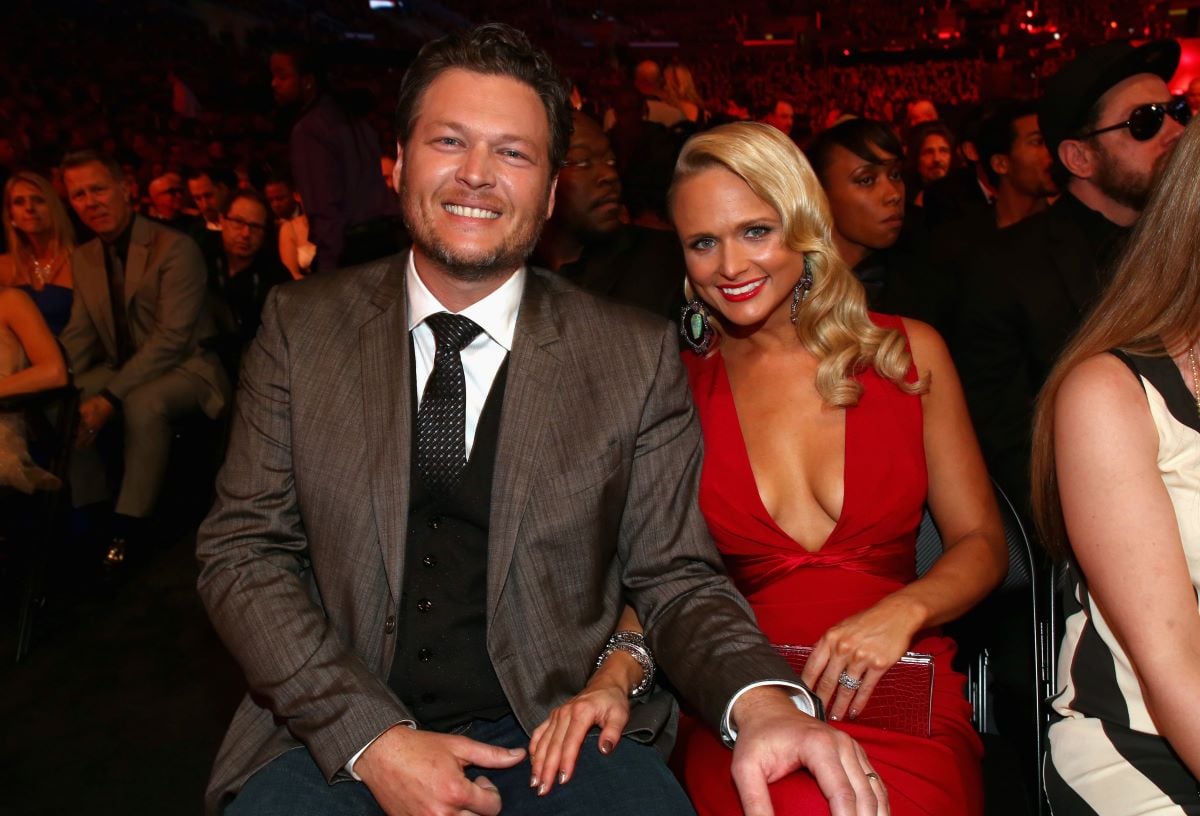 Blake Shelton and Miranda Lambert's divorce
Shelton and Lambert met in 2005 when they had to perform a duet for CMT's 100 Greatest Duets concert. When they met, Shelton was still married to Kaynette Gern, but they couldn't deny their connection.
"I've never had that kind of experience with anybody," he said on Behind the Music in 2012. "I was a married guy, you know? Standing up there and singing with somebody and going, 'Man, this shouldn't be happening.' Looking back on that, I was falling in love with her, right there on stage."
By 2015, the romance had ended and the two decided to get a divorce.
"This is not the future we envisioned and it is with heavy hearts that we move forward separately," the pair said in a statement at the time. "We are real people, with real lives, with real families, friends, and colleagues. Therefore, we kindly ask for privacy and compassion concerning this very personal matter."
The truth behind Miranda Lambert's 'Over You'
Though it's common knowledge that Lambert wrote her hit song "Over You" about Shelton, she recently opened about the real story behind the song on Essentials Radio on Apple Music.
"My ex-husband, Blake, had lost a brother, and it's one of those moments where even if you're married to someone, sometimes you find something new about them," she said. "Dudes don't open up about things, but he started telling me about the experience of it all. And I was like, 'Have you ever written about it?'
"And he's like, 'No,' and he was like, 'Well, my dad just says, 'You don't get over it. You just get used to it,'" she continued. "And I was like, 'Well, could we write it? Do you want to try, or is that invasive?' You don't know how to… I would never try to write your story because I didn't live it, but maybe I could help because I'm an outside perspective, but I feel your pain talking to me right now….It was really a special moment, and I'm so glad we shared that song and that it helped his family heal, to have that together."
Were other songs inspired by Blake Shelton?
In the same interview, Lambert revealed that her hit single "The House That Built Me," was actually originally on a pitch CD that Scott Hendricks sent to Shelton. The song moved Lambert so much when she and Shelton first listened to it in the car that they both knew she needed to sing it.
"And I literally was like, 'You have to pull over.' I was sobbing, and he's like, 'This is really getting to you.' And I was like, 'I don't know what happened.' I mean, it overtook my body for some reason that just because you hear that first line and you're like, 'Where's this going? Oh my God. How do they know?' And so, I was like, 'I can have this one.' He's like, 'I think with that reaction, you need it.' But I think I cared about it so much that I think it found its perfect home…It's the greatest song I've ever recorded. I wish I would have written it."