Miranda Lambert Had the Sweetest Words for Carrie Underwood After Her Dog Died
Miranda Lambert and Carrie Underwood both love their animals. In April 2022, Underwood announced on social media that her beloved dog Ace died. Lambert commented on the photo that she knows "how bad" it "hurts" to lose a pet.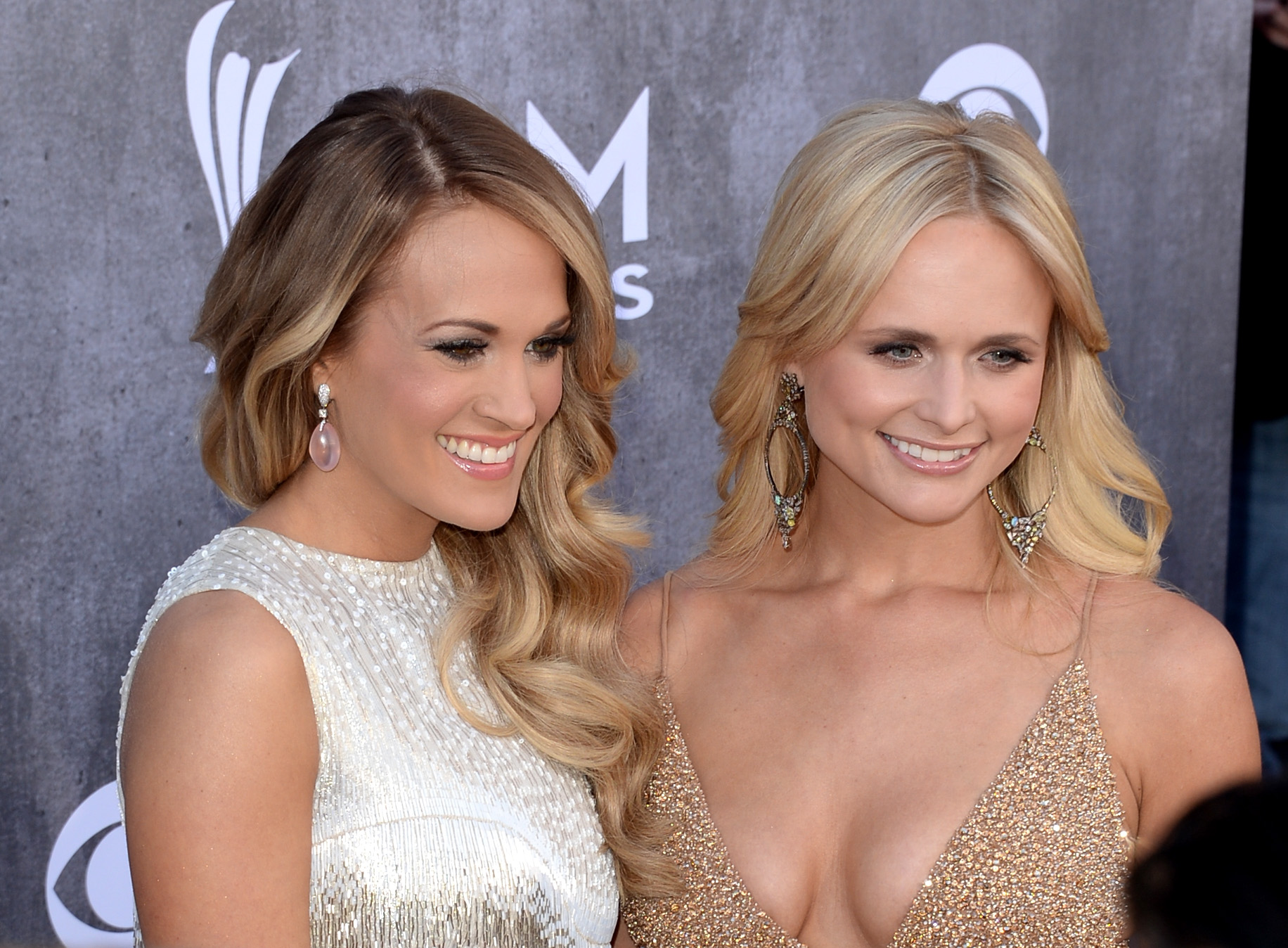 Miranda Lambert comforted Carrie Underwood about her dog's death
Underwood spent April 3, 2022, at the 2022 Grammy Awards, where she won Best Roots Gospel Album for My Savior.
On April 4, 2022, Underwood posted on social media that her dog Ace died the night before. The country singer posted multiple photos of the dog and wrote a heartfelt caption.
"Last night my sweet Ace left this world…he will forever live on in our hearts and be forever missed. He was there for me when I was on my own trying to figure out life when it was at its craziest! He was with me through 3 houses, 6 tours and 2 kids…always ready to snuggle and play…through all the highs and lows. He was a true friend and a good boy till the very end. I love you, sweet Ace…see you on the other side…," Underwood captioned the Instagram post.
On Instagram, Lambert shared her condolences and sent "love" to Underwood.
"so sorry. I know how bad that hurts. Sendin love your way," Lambert wrote in the comments.
Carrie Underwood and Miranda Lambert both toured with their pets
In a 2012 interview on Nightline, Underwood shared that she travels with her dogs Ace and Penny on tour. The interview showed Underwood walking Ace and Penny while she talked about how close they were.
When asked during the interview where the dogs sleep on the tour bus, Underwood admitted, "They sleep with me."
Underwood currently lives on a farm with her husband Mike Fisher and two children. After Ace's death, Underwood and Fisher have two dogs, Zero and Penny.
Like Underwood, Lambert is no stranger to traveling with pets. Lambert also lives on a farm and has multiple dogs, cats, horses, and other animals.
On the Best of US99 podcast in August 2022, Lambert shared that she also tours with a handful of her pets.
"I usually do have my pets on this bus," Lambert said. "Just three dogs… I've had other stuff on here before. Like including a baby deer and a mini horse."
Carrie Underwood and Miranda Lambert have collaborated before
While Underwood and Lambert are often viewed as each other's competitors because they are both women in country music, the two have collaborated before.
On Lambert's 2014 album Platinum, Underwood was featured on the song "Somethin' Bad" with Lambert. The two performed the song on multiple occasions, and "Somethin' Bad" received a nomination for Best Country Duo/Group Performance at the 2015 Grammy Awards.
At the 2022 Country Music Association Awards on Nov. 9, 2022, Lambert and Underwood reunited and performed a tribute to late country singer Loretta Lynn with Reba McEntire. The tribute marked the first time Underwood and Lambert performed with McEntire together.