Mischa Barton Believes Social Media Gives People More Agency Over Their Image
They say that hindsight is 20/20. While that may be true, most people don't have to dwell on their mistakes. Former tabloid darlings like Mischa Barton didn't get that kind of luxury. Barton is constantly meeting new people who think they know everything about her. Since she was constantly followed by paparazzi throughout her teenage years, some of her most embarrassing moments are now part of the public record. 
Thanks to that attention, Barton can't really hide from her mistakes as well as the average person. But she does know what she would have done differently. In hindsight, Barton would have opened up to the world about her true self much earlier. And she thinks social media helps people do that.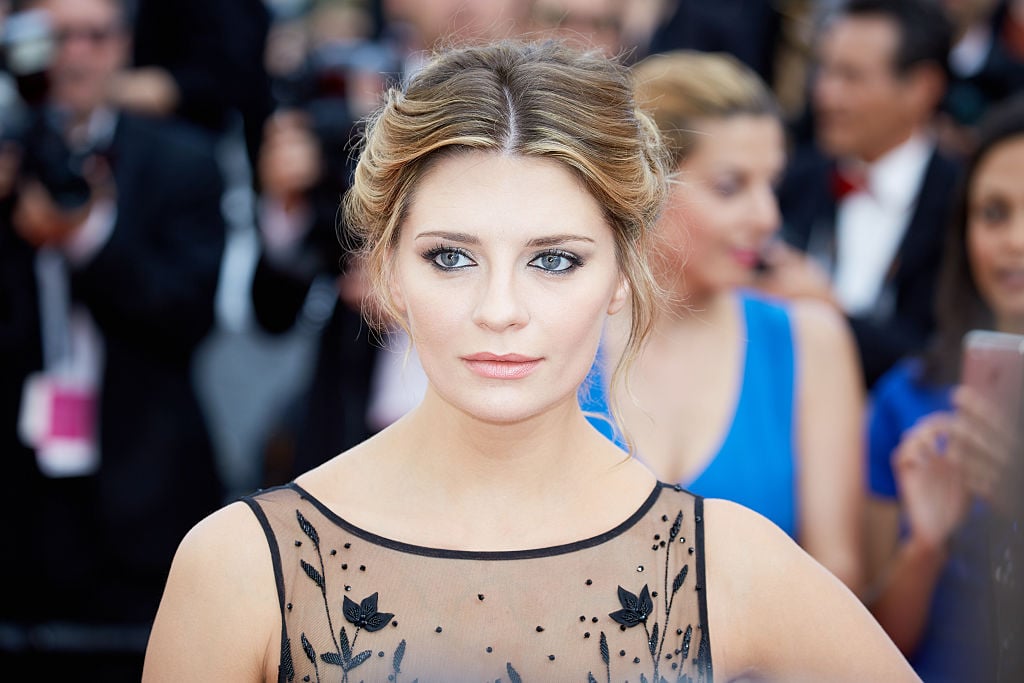 Mischa Barton is back in the spotlight
Barton got her acting start on The O.C., the teen drama which started a cultural phenomenon. Watching Barton play Marissa Cooper on TV made fans crave more, which is why producers made a reality version of the show. Laguna Beach gave viewers reality TV stars that they would follow for more than a decade. Many of the teens who starred in that show are still in the spotlight. Kaitlynn Carter got her start on the reality TV show, and was recently in the news for her short fling with singer Miley Cyrus.
Laguna Beach spawned The Hills, a similar show that followed the same teens as they became 20-somethings. Last year the franchise got a reboot. Creators premiered The Hills: New Beginnings, and got Barton herself to star. Unlike on The O.C., Barton is not acting in this series. It's reality TV, so the cameras are recording her real life, including her auditions.
Letting people into that aspect of her life is hard for Barton. "If I look back at the kind of things that I was very unsure about putting on television, that would be one of the main ones because acting is a very — I don't want to say a sensitive subject for me, but it's my career, my life. I don't ever want them to take anything and put a spin on it that looks insincere when it's a real craft. But I think it turned out pretty respectful."
Mischa Barton struggled with anxiety and depression
It may be surprising for fans to learn that Barton had her share of mental health struggles, just like a lot of teens. She thinks that opening up to fans about her experiences can help people, and that's why she's doing it.
Even uncomfortable moments like auditions aren't off-limits for Barton, because she thinks they have the potential to help fans. 
"I think what really made me do [the show] is the fact that I do believe that you can really help people. Depression and anxiety and things like that — they actually really matter to me and are things that are close to my heart. So, I was really hopeful that if people heard the other side of the story, they might kind of get it."
Mischa Barton thinks social media is the key to personal honesty
As for her own life, Barton wishes she'd been honest with the world sooner. But part of the reason she wasn't able to open up to the public was thanks to the time period she grew up in. Barton rose to fame at the cusp of the social media boom, but she didn't benefit from it the way she sees stars today are.
Barton was only ever photographed by paparazzi. The selfie wasn't big yet, and there weren't that many places to post one anyway. So that means those photographers and tabloid editors were in charge of her story.
According to Barton, once they get the shot, it's theirs, "and that's totally up to them what they do with those photos and how they want to make your narrative. [Today] it's better in so many ways because you can protect and narrate your own life … Let's just say some bad event happens to you when you're out at a restaurant; now you can tweet about it or write about it the next day on Instagram and tell your side of the story and your fans will listen." That's a luxury that Barton, unfortunately, didn't have.