Mischa Barton Reveals The Real Reason Marissa Cooper Died On 'The O.C.'
There are few TV characters who were as polarizing as Marissa Cooper on The O.C. She was a tragic hero who you wanted to root for so badly, but who made it extraordinarily hard to do. Though it was often understandable why she behaved the way she did, it didn't make watching her self-destructive behavior any easier.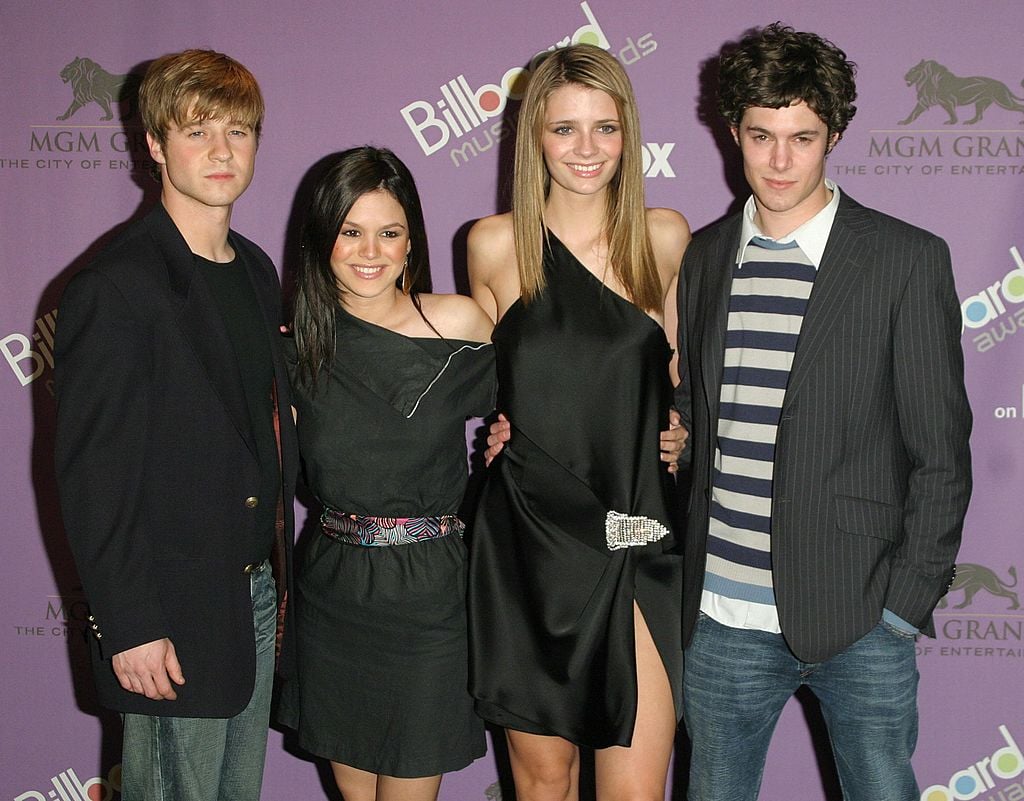 But, whether you loved her or hated her, her death during the Season 3 finale of The O.C. remains one of the most upsetting and controversial deaths in television history. But why did it the death even happen at all? If Barton wanted off the show, or writers thought her character had run its course, there were plenty of other avenues they could've taken.
Mischa Barton, who played Marissa, recently spoke out about the decision. She admits that the writers toyed around with just having Marissa move away from the O.C. This would have left the door open for Marissa to reappear in later seasons. But, this was not a viable option in Barton's eyes. In fact, she was staunchly against the idea of a happy ending for Marissa.
"I fought tooth and nail for that to not happen, because I just don't think that's Marissa Cooper. I just don't think sailing off into the sunset's the proper goodbye. She's one of those burnout characters where I don't know how much more we could have done with her anyway." the 33-year-old proclaimed.
While we may not agree with Marissa's death, we have to admit that Marissa Cooper died in the most Marissa Cooper way possible; trying her best to get out of a bad situation, but ultimately being unable to outrun the weight of her reckless past.
Why she left
But why was Barton looking to leave the show in the first place? Following the death of her character, rumors flew about Barton's real decision to leave the show. There was a lot of speculation about whether Barton was difficult to work with and had been fired, or if she truly just hated the role and her costars. Barton cleared up those rumors in a recent interview with the following quote.
"I just had a lot in my career that I wanted to do and accomplish. I felt like things were really heavily reliant upon me, and I was getting no time to do any of the other offers that were out there." Just 17 when the show started filming, Barton was at the very beginning of her career and was interested in doing other projects.
She continued on to say, "Making the show was a lot towards the end. I really feel like everything sort of worked out in the way it was probably supposed to."
What's next
What next for the actress? Barton is officially making her comeback to TV. In a highly ironic twist of fate, she announced in October that she will be joining the cast of The Hills: The Real O.C. which, of course, takes inspiration from her former show, The O.C.
Reflecting on this decision, Barton had this to say, "When MTV approached me with the chance to be part of the reality show that was inspired by The OC, it felt like the perfect opportunity for an irresistibly inviting new chapter."
We wish Barton the best of luck with the new direction of her career. The Hills premieres Monday, June 24 on MTV. As for Barton, well she truly gives new meaning to the lyrics of The O.C. theme song "California here we come…right back where we started from."