Mischa Barton Slams Reports Claiming She's Being Replaced on 'The Hills: New Beginnings' for Being 'Too Boring'
In an Instagram post, Mischa Barton called out a report claiming she'd been dropped from Season 2 of 'The Hills: New Beginnings' for being "too boring." The 34-year-old actress called her supposed replacement boring who then fired back at Barton for being a "bully."
Mischa Barton is setting the record straight. 
Following a report from Us Weekly on March 4, 2020, claiming she'd been replaced on The Hills: New Beginnings by Caroline D'Amore, a DJ, radio host, and business owner, for being "too boring," Barton took to Instagram to comment. 
The 34-year-old actress, who rose to fame as Marissa Cooper on Fox's teen drama The O.C., joined the cast of The Hills: New Beginnings, a reboot of The Hills, MTV's popular reality show that ended in 2010 after six seasons.

Mischa Barton: 'Get the story straight first'
Barton posted a screenshot of the Us Weekly headline to her Instagram account on March 4, 2020, writing in the caption, "Lol. Where do people get their reporting from?" 
She continued, calling out her supposed replacement, who is the CEO of Pizza Girl Inc., for being boring. "As if anyone would watch @carolinedamore try to hoc her boring a** pasta bowls and greasy pizza on tv. Tried that it was like watching paint dry. Get the story straight first. @usweekly."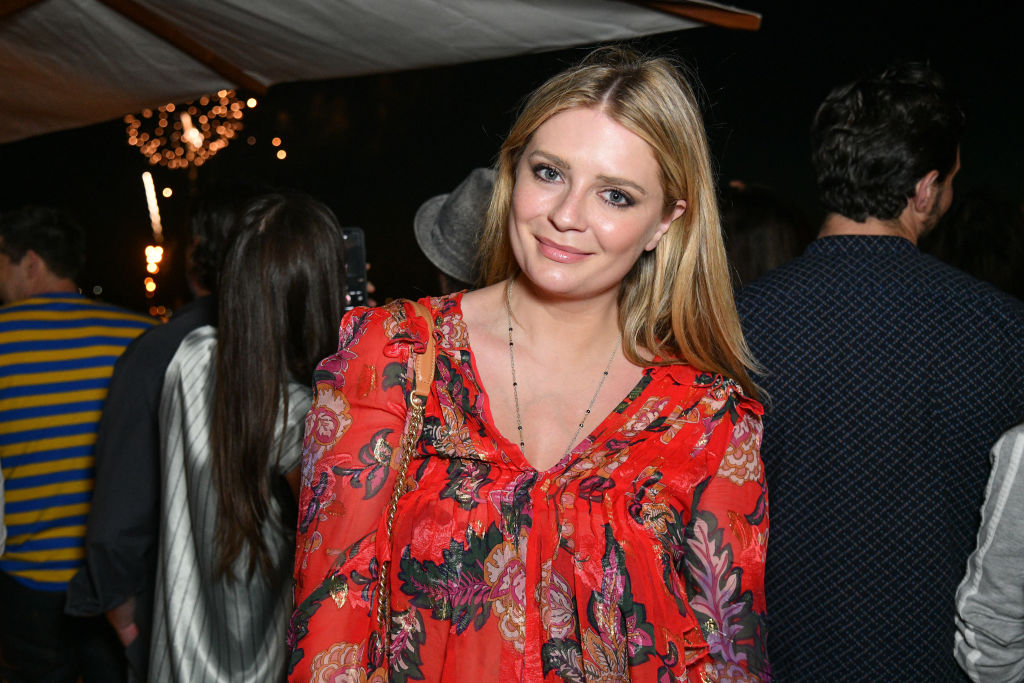 Barton starred in Season 1 of The Hills: New Beginnings, which aired in summer 2019, along with fellow newcomer Brandon Thomas Lee as well as alums from the original series.
Stephanie Pratt, Heidi Montag, Spencer Pratt, Brody Jenner, Audrina Patridge, Whitney Port, Jason Wahler, Frankie Delgado, and Justin Bobby Brescia were among the returning cast members. Notably absent from the reboot were Lauren Conrad, the original show's main star, and Lauren "Lo" Bosworth, who said she wants nothing to do with the show. 
Caroline D'Amore's response to Mischa Barton: 'Real women don't bully other women' 
D'Amore took to her own account to address Barton directly, calling her out in a post of her own. Alongside a picture of herself holding up a Pizza Girl box, the 34-year-old said the drama had made orders for her pizza company skyrocket. 
"Thank you for the sudden surge in @pizzagirlofficial sales this morning," she wrote. D'Amore continued, showing how she felt about Barton's comments with hashtags finishing the post with "#sellingout #notstoopingtoyourlevel @mischabarton REAL women don't bully other women 🍕💋."
Will Mischa Barton return for Season 2 of 'The Hills: New Beginnings'? 
Season 2 of The Hills: New Beginnings is still, for the most part, unwritten as the show's theme song from Natasha Bedingfield says.
Season 1 of The Hills: New Beginnings hadn't finished airing in the summer of 2019 when MTV renewed the series for a second season. Following the confirmation to move forward, the cast underwent contract negotiations with Jenner reportedly getting a deal worth $50,000 an episode in Season 2, sources told TMZ.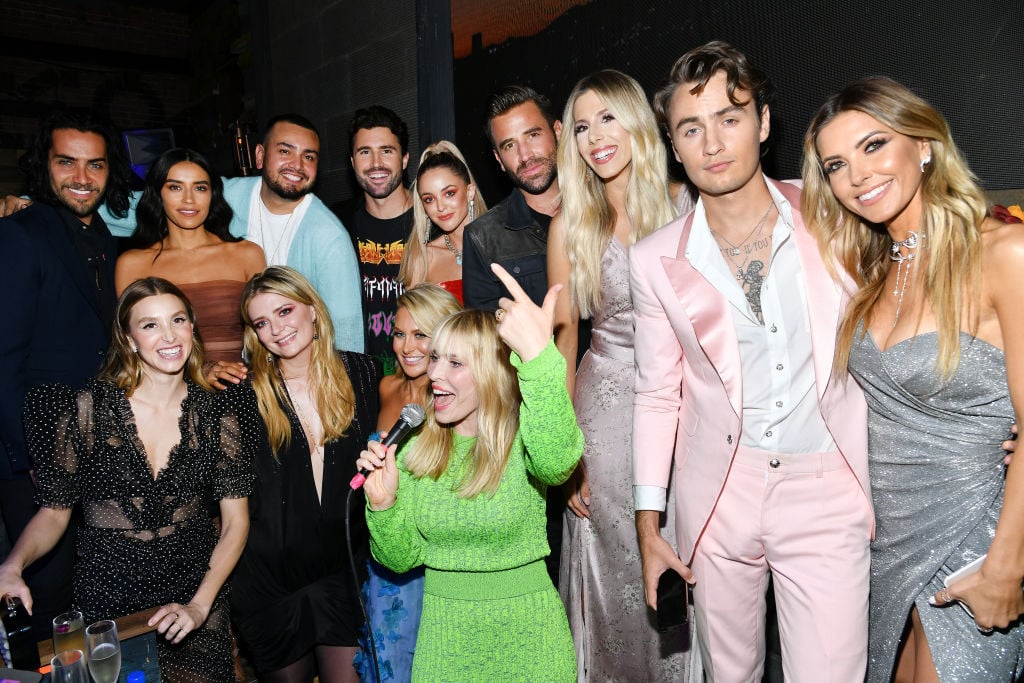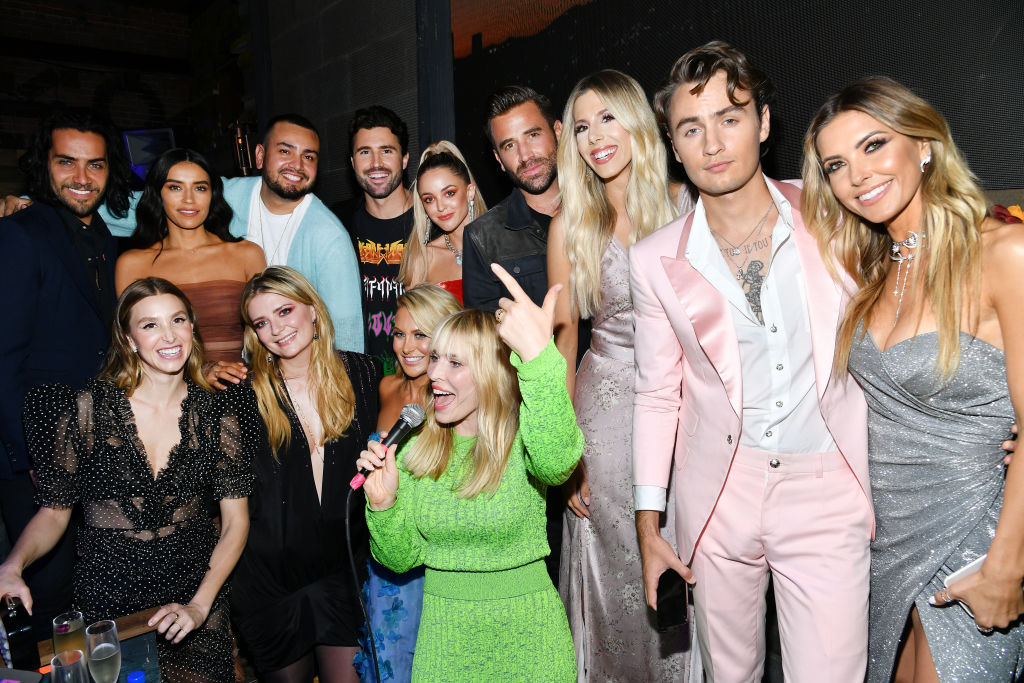 Meanwhile, the Us Weekly report Barton commented on, claimed she's the only cast member to get kicked off following Season 1. 
While Barton has yet to say outright whether or not she's been dropped from the show, Pratt said in Oct. 2019 there would be some shuffling of cast members in future episodes. He told Us Weekly during an interview at the premiere of Marriage Boot Camp: Family Edition, "they're casting a new cast pretty much," before clarifying there'd be "some new faces for sure" amongst returning stars.
We'll just have to wait and see what happens next with Barton and the rest of the cast before Season 2 of The Hills: New Beginnings.