'Mission Impossible' Star Tom Cruise Has Actually Saved Lives More Than Once
Tom Cruise is one of Hollywood's most famous actors. He is known for starring in a large number of popular films, such as Top Gun (1986), A Few Good Men (1992), Jerry Maguire (1996), Vanilla Sky (2001), War of the Worlds (2005), and, of course, the Mission Impossible movie series.
While fans everywhere are familiar with Cruise's acting career, not many people are aware of some amazing things that he has done in his free time, such as being a selfless hero. Cruise has actually saved a fair share of lives throughout the years, which is another feat that he can add to his already-impressive resume.
Tom Cruise once saved people from a sinking boat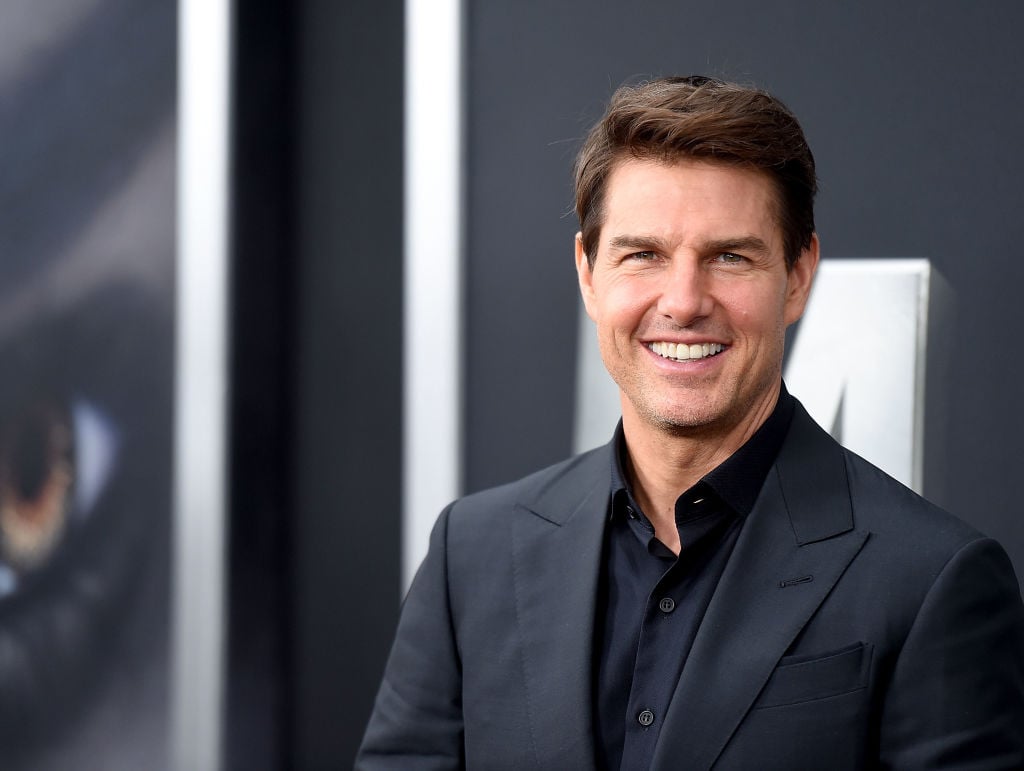 In 1996, Cruise was sailing in the Mediterranean with his then-wife Nicole Kidman when a group of people nearby needed help. The couple spotted a sailboat that had caught on fire due to an electrical short circuit, and Cruise immediately sprang into action.
Cruise sent a skiff from his yacht to go rescue to the five passengers on the sinking boat. Thanks to Cruise's swift action, the passengers climbed to safety before their boat sank.
Cruise's publicist later shared that the actor simply "did what any decent person would do" before adding: "If I ever get in trouble, I hope Tom Cruise is nearby."
Tom Cruise once helped someone out after a car crash
Cruise also became a hero at another instance. He once saw a car get hit on the road in Los Angeles and decided to help the person who was involved in the accident.
Heloisa Vinhas, who was the driver of the car that got hit, shared that Cruise told a pedestrian to call an ambulance. Then, he went with her to the hospital, where she was treated for a broken leg. When Cruise learned that Vinhas did not have insurance, he covered the cost of her $7,000-bill.
"If he's not Superman, he can be Batman — Batman doesn't have super powers," Vinhas later told People.
Tom Cruise once saved two fans from being crushed at his red carpet premiere
During the London premiere for the first Mission Impossible film, Cruise and Kidman were signing autographs when he noticed a pair of young fans who were being pinned against a steel bar by a mob of people. Cruise quickly rescued the two fans from being crushed before alerting nearby police officers.
"He is my hero," one of the fans shared with People. "Every night I say good-night to him when I pass his poster in my room."
Tom Cruise is known for being a very nice guy in Hollywood
Cruise has not just selflessly helped fans and random strangers either. Other people who have worked with Cruise also seem to have nice things to say about him.
Those who are involved in showbiz know that Cruise has a reputation for being pleasant to work with. He works extremely hard on his movies and even does his own stunts.
Meanwhile, director Drew Goddard once shared what Cruise is like in person: "I've never met a more enthusiastic, creative, and supportive person… He was so excited about the script and so complimentary and really just pointed out scenes in the movie that he felt we should bring out more. And he was totally right."
Screenwriter Ken Miyamoto also wrote on Quora: "He works his ass off and has this utter positive energy that he brings to the development phase, the set, and beyond. He's the hardest working actor in the industry (and most that have worked with him have said so) and he's known as one of the nicest actors to work with."