Missy Elliott Explains the Confusion Surrounding Her 'Work It' Lyrics-'They Thought I Was Saying All Kinds of Nasty Stuff'
Missy Elliott took the music industry by storm in the 1990s and 2000s. Not only did she produce hits for several artists, including Aaliyah, Mariah Carey, and SWV, but she emerged as a solo musician in the late '90s.
In 2019, the "Get Ur Freak On" performer shared the backstory of one of her biggest songs.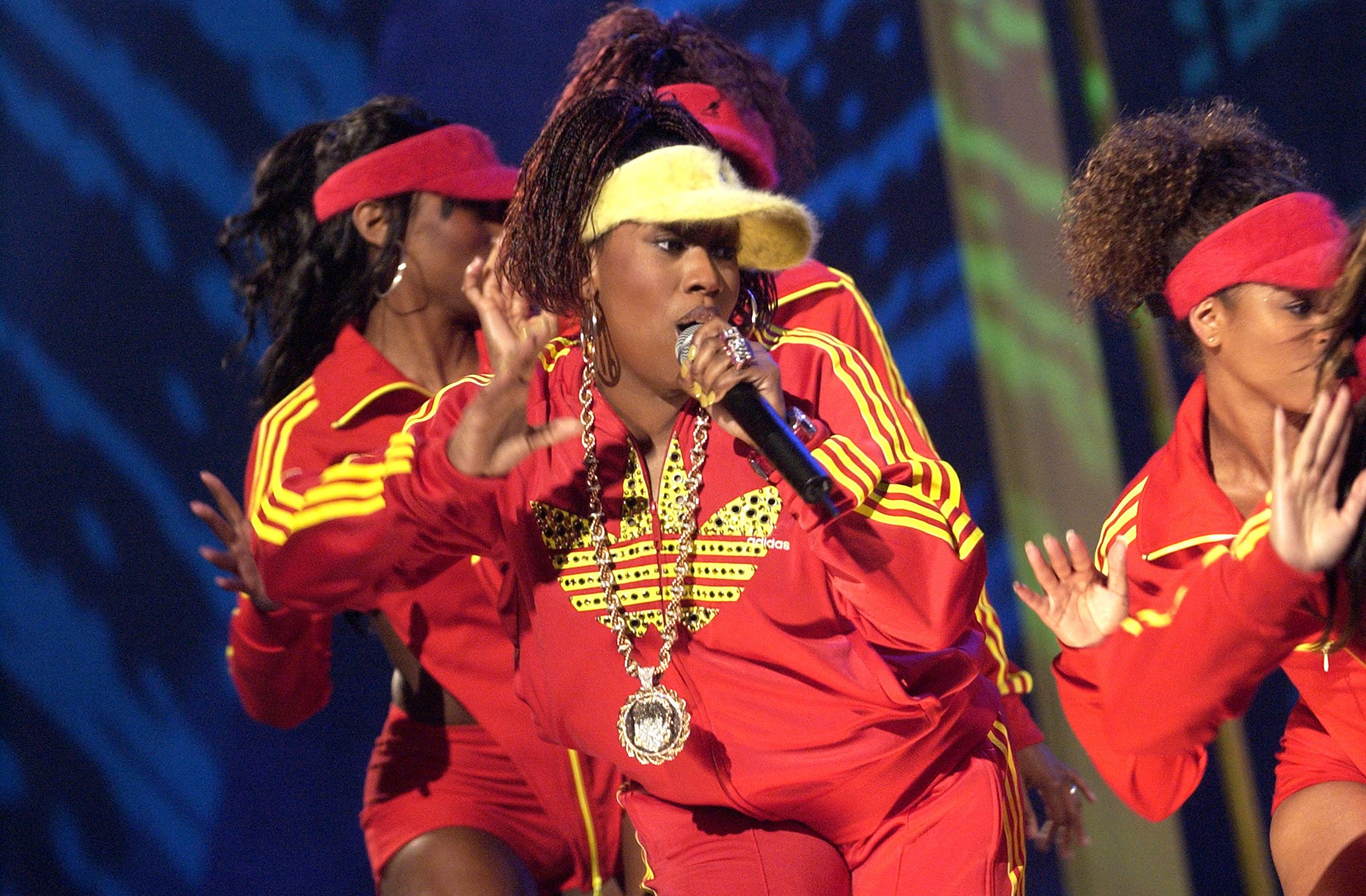 Missy Elliott released her first album in 1997
Elliott was born Melissa Arnette Elliott on July 1, 1971. The rapper grew up in Portsmouth, Virginia, and began pursuing music as a teenager. During the mid-1990s, Elliott briefly joined a singing group called Sista. However, she left the group soon after releasing their first and only album, 4 All the Sistas Around da World. After the project, Elliott joined Swing Mob, a collective of artists that Timbaland led. 
RELATED: Missy Elliott Wants to Do a 'Verzuz' Battle — With Herself
Under the guidance of Timbaland, Elliott began writing songs for other artists. Soon, she launched projects such as Aaliyah's second album, One In A Million. During that time, the "Lose Control" artist began her solo career. In 1997, she released her first album, Supa Dupa Fly. She collaborated with Timbaland on the project, which consisted of hits such as "The Rain," "Sock It 2 Me," and "Beep Me 911." Additionally, the album went platinum and earned Elliott a Grammy Award nomination. 
Following the success of Supa Dupa Fly, Elliott continued to work throughout the 1990s and early 2000s. In addition to working with more artists such as Puff Daddy and OutKast, she released two albums during that era. She debuted Da Real World in 1999, followed by Miss E… So Addictive in 2001.
She once explained those Missy Elliott 'Work It' lyrics
While she achieved many milestones by the early 2000s, Elliott's career shifted in 2002. That year, the rapper released her fourth studio album, Under Construction. The album included one of Elliott's biggest hits, "Work It." The song reached number two on Billboard's Hot 100 in 2002. Additionally, the video for the track won Video of the Year at the MTV Video Music Awards. 
RELATED: Zendaya Reveals Why She Turned Down Controversial Aaliyah Biopic While Missy Elliott Wants to Front a Major Do-Over
Although Elliott's fans enjoyed the visual elements of "Work It," one part of the song left many of them debating years after it came out. The hook of the piece reads, "Ti esrever dna ti pilf, nwod gniht ym tup." The lyrics' meaning is debated among music lovers decades after "Work It's" release. 
After years of keeping her audience guessing, Elliott confirmed to the Associated Press that the lyric came from an engineer's slip. The lyrics are also the hook of the song in reverse. Furthermore, she said that many assumed she had an ulterior motive with the verse due to her previous songs. 
"The reverse thing, that was a mistake. The engineer happened to hit something, and it just went backward, and I was like, 'Oh, that's kind of crazy because it went backward on the beat," Elliott said, per USA Today. "So, after that happened, I said, 'Yo, keep that in there, and I'm going to write around it.'"
"They thought I was saying all kinds of nasty stuff," she continued. "No, actually, I'm not, this time."
Missy Elliott said Timbaland challenged her with 'Work It'
Throughout her career, "Work It" proved to be one of Elliott's staple songs. The song and video helped earn the rapper the MTV Video Vanguard Award in 2019. Also, she became the first female rapper to enter the rock and roll hall of fame that June. 
RELATED: Missy Elliott Praises Rapping Teacher and Shares 'Fun Fact' About Her Own School Days
During her interview with AP, Elliott said her friend and music partner, Timbaland, had much to do with the success of "Work It." While she worked on Under Construction, she said he challenged her to record in front of him until she had an innovative song. 
"I don't record in front of anyone, so I went in another room and recorded, and I felt like a little kid going to their daddy with their report card," Elliott said. "About the fifth time, he's like, 'That's it. That's what I'm talking about.'"