Missy Elliott Reveals Why Nobody Has Ever Heard Her Record Vocals
Missy Elliott is nothing short of a giant in the music industry. Not only does the rapper boast incredible and memorable songs of her own like "Get Ur Freak On" and "Lose Control", but she has also produced hits for other huge artists as well. In addition to being a rapper, Missy Elliott is a singer, producer, philanthropist, dancer, and songwriter. Her creativity has been well documented in her music videos and she is known for being ahead of her time when it comes to her contributions to music.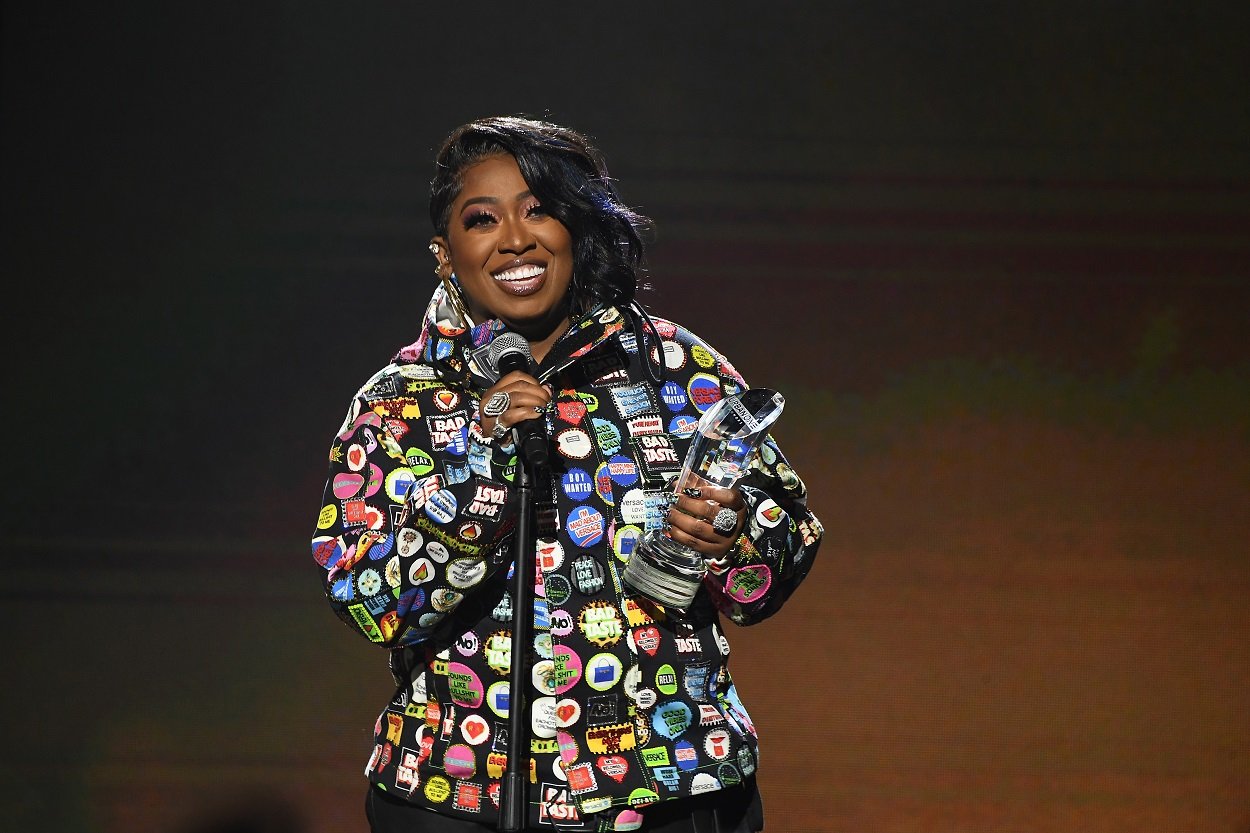 Missy Elliott fans are still surprised by the 'Work It' lyrics
Recently, Missy Elliott made headlines after one of her most famous songs "Work It" received some renewed attention on social media. Old and new fans of the rapper were positively gobsmacked to find out that the lyric Ti "esrever dna ti pilf nwod gnaht ym tup i" is truly the reversal of the previous lyric "I put my thang down, flip it and reverse it." Fans were truly impressed by how the artist was able to take such a unique approach to create a lyric for the song after a sound engineer accidentally played her recording backward.
The 'Get Ur Freak On' artist reveals nobody has ever heard her record vocals
Of course, Missy Elliott is known for her incredibly inventive vocal work. Perhaps this is why so many artists are keen to collaborate with her regardless of their unique sound. And while the "WTF (Where They From)" artist has done her fair share of collaborations, nobody has ever heard her record her vocals for any of her songs. In a radio interview, Missy Elliott revealed that even her close collaborator, Timbaland, hasn't even heard her record vocals.
"Tim has never ever ever ever ever heard me record," Missy Elliott revealed. The dancer continued on to joke that since nobody has seen her record vocals she could have had another person ghost-singing for her all this time. "I said what if this was never me. What if somebody comes out and says that's been me all these years."
Why Missy Elliott records all vocals for her songs solo
Missy Elliott did admit that a sound engineer was present during the early days of her career. However, she even did away with that after a brief people of time. But what is Missy Elliott's reasoning for not allowing others to hear her recording vocals for songs? According to the Supa Dupa Fly artist, part of it is personality and another part of it is protecting her creativity.
"I'm very shy so I like to umm be able to get on the mic and be able to do whatever sound effects I want to do," Missy Elliott confessed. "Because if you're an artist and you go into a room and it's like mad people in there and you're making bird sounds and it's one person in there that don't get it, just imagine."
The 'Lose Control' rapper thinks artists should protect their energy
Continuing on, Missy Elliott shared that other people's doubts could squash amazing creativity if given the chance. "When you're recording everybody, has to be on the same frequency in that room," the rapper shared. "Just imagine if Michael [Jackson] and Quincy [Jones] would've had that one person on the room like 'It's close to midnight, something evil's lurking in the dark? Oh, you wildin.' Just imagine if they would've said that to them and they would've just like 'Okay you know what, scratch that.'"
We can definitely see why Missy Elliott has chosen to record all of her vocals solo. Considering how innovative her songs are, it's clearly working out for her.