Missy Elliott's $300K Lamborghini Was Wrecked by a Joyride
Missy Elliott is, simply said, one of the most successful musical artists in a long time. Not only has she won multiple Grammys, but she's also the very first woman to ever be inducted into the Songwriters Hall of Fame. Like any celebrity, all of that success also means that she's made a lot of money along the way. And, like other celebrities, this also means that she's had the opportunity to buy and drive many exotic and expensive cars. Here's a look at that time when Missy Elliott's $300,000 Lamborghini got wrecked by a stranger's joy ride.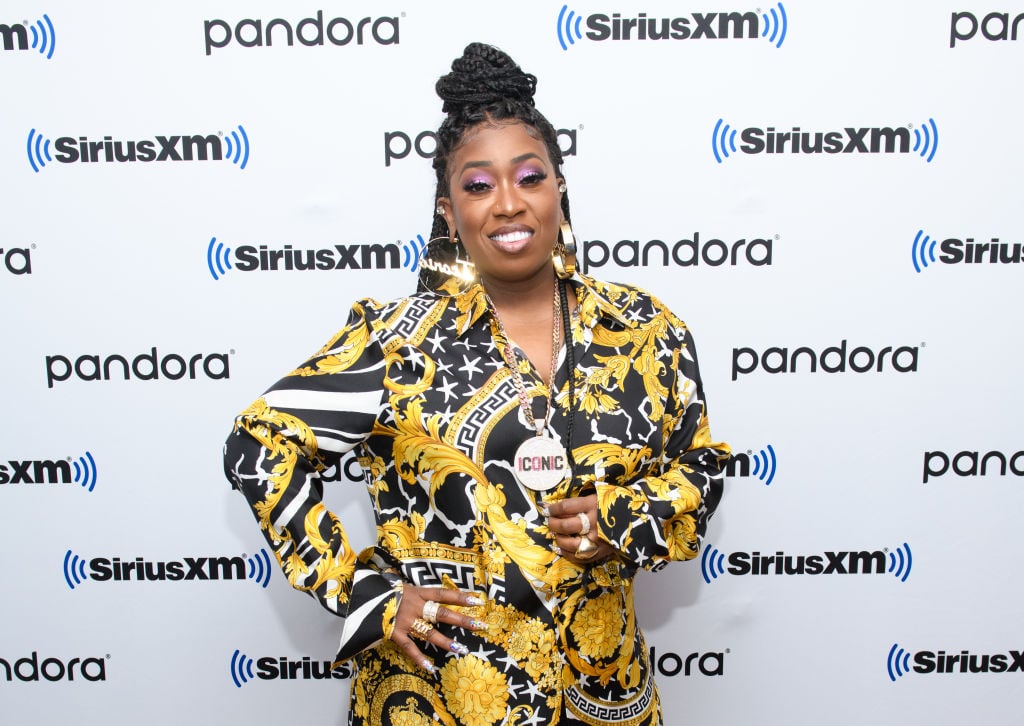 A quick look at Missy Elliott's career
RELATED: What Is Missy Elliott's Net Worth and Is She the First Woman In the Songwriters Hall of Fame?
She's been in the music industry for a long time, and like many young women who joined the industry in the 90s, she was part of a girl group at first. But soon, she started going solo, and that's when her career really took off. With hits like 'Hot Boyz,' 'Get Ur Freak On,' and 'One Minute Man,' she became a sensation in the late 90s and early 2000s.
Eventually, she made the transition to working behind the scenes, and that's why she only recently released an album after 10 years. Thanks to her success both in front of the microphone and behind the studio booth, she now has a net worth of about $50 million.
Like many artists, with that much money in her bank account, one of the first lavish gifts that she gave herself was a brand-new exotic car. That said, unlike other artists, her new car's life didn't end well.
Missy Elliott's $300,000 Lambo
As MRT wrote, in 2001, Elliott hired a towing company called Century Inc. to ship her $300,000 Lamborghini Diablo from her place in California all the way to her home in Virginia. The Lambo Diablo was worth $300,000 back then, but due to inflation, it's worth way more money today. Adjusted for inflation, her car was worth about $450,000 in today's money.
In any case, while Lamborghini discontinued the Diablo in 2001, it was still one of the fastest cars in its day. It's not clear which version of the Diablo that she had, but it may have had a 6.0-liter V12 engine that got 550-hp. This powerful engine allowed the Diablo to hit about 200 MPH, and only 40 of these Italian supercars were ever made.
That said, there were less rare versions of the Diablo, but they also had similar engines. In any case, Joseph Thomas Johnson, who worked as a dispatcher for Century Inc., found where his company had parked her car for the night. He then took her Diablo out for a joy ride late at night. Apparently, he couldn't handle its power and ended up crashing it. Fortunately, nobody was hurt, and Johnson was arrested not long after.
Justice is served
As Billboard said, a few years later in 2003, Johnson was tried and convicted of the crime. One of the attorneys said that Johnson had wrecked a car that was worth more than most houses, and that's why he deserved to get a longer than usual punishment.
The state guidelines only called for a 19-month prison sentence, but the judge agreed with the prosecutors and gave Johnson a 3-year prison sentence. During his joyride, he had crashed Elliott's car into a stop sign, a tree, and the curb. This caused over $170,000 worth of damage, which is equal to about $250,000 in today's money. 
Elliott meanwhile, is probably thankful that his crime wasn't considered a misdemeanor. Nowadays, she owns and drives many other Lambos.