'Mixed-ish': Will Aunt Denise (Christina Anthony) Get a Boyfriend?
The Black-ish spinoff Mixed-ish is already a hit in its first season. Fans made the adjustment from modern-day to the '80s to watch Rainbow (Arica Himmel) grow up. If her parents (Mark-Paul Gosselaar and Tika Sumpter) aren't enough, aunt Denise (Christina Anthony) can help Rainbow out.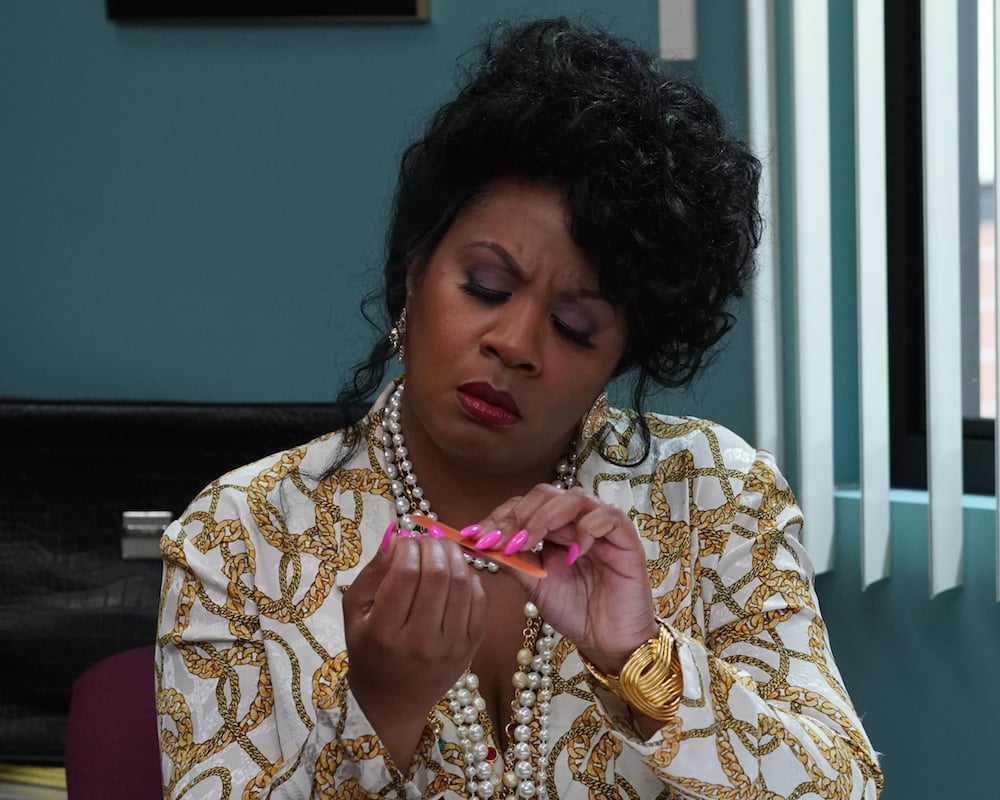 ABC is so happy with Mixed-ish that they've added another 10 episodes onto its first season. Anthony spoke with Showbiz Cheat Sheet at ABC's Television Critics Association party about what's coming up on Mixed-ish. Mixed-ish airs Tuesdays at 9 p.m. on ABC.
Aunt Denise has an active social life on 'Mixed-Ish'
Mixed-ish is mainly about Rainbow and her family, but Denise will have some of her own storylines coming up.
"She might have a boyfriend coming down the line," Anthony said. "Last night she and Harrison had a one on one late-night meeting but you have to tune in to see. 
'Mixed-ish' will explore dating before Tinder
Remember, Mixed-ish takes place in the '80s. Back then, you couldn't just swipe right to meet someone. You had to do the work.
"Calling people on the phone," Anthony said. "Denise just had a date and she left early. She ghosted the guy and then decided to go back but how do you know if he's still there? She had to call the restaurant and say, 'Do you see a guy there?' So yeah, friend of a friend using a landline."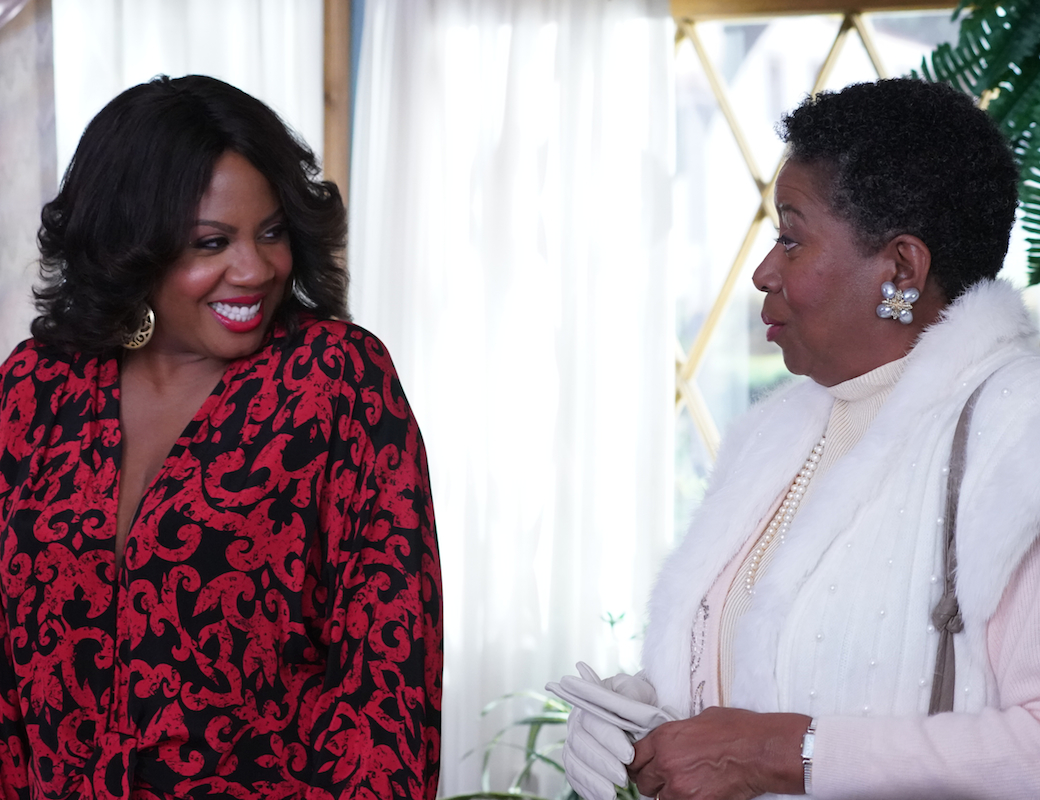 Dating services used to use physical media. You couldn't just use your Instagram photos. Mixed-ish remembers when you had to make a video.
"I love the dating episode," Anthony said. "Denise gets to make her own dating VHS tape as they did so that's what people did. She went into the studio and made a VHS tape. She gives Rainbow some dating advice. That was really sweet."
On 'Mixed-ish' the third Monday in January is just Monday
Today, the third Monday in January is Martin Luther King Day, a national holiday. When Mixed-ish takes place, it hadn't been invented yet.
"We're about to do an episode on what did black people do before Martin Luthor King Day," Anthony said. It's going to be great. I think you'd be surprised. I think it's going to be really exciting."
There's even more in store for Denise on 'Mixed-ish'
Denise sure keeps busy. Even when she's not the focus of a Mixed-ish episode, she finds something to do. 
"Also Denise is going car shopping," Anthony said.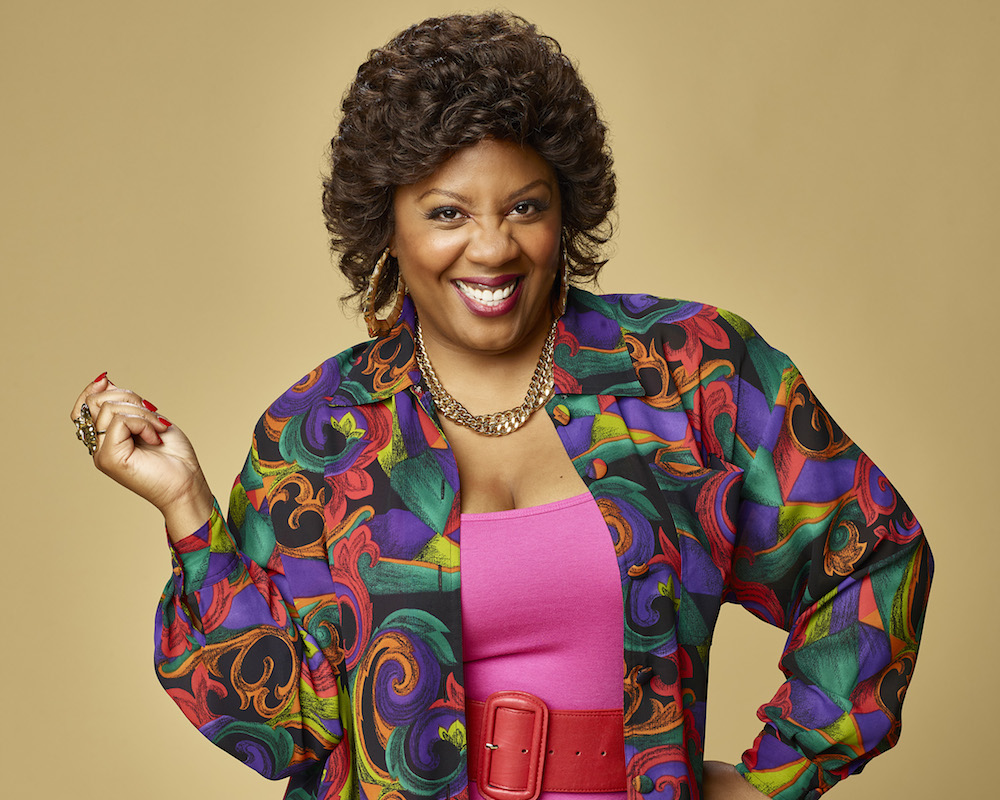 And of course she wants to be heavily involved with Rainbow and her brothers (Ethan William Childress and Mykal-Michelle Harris).
"Overly involved, too involved," Anthony said. "I have to say as a professional, I myself, she means well. She doesn't have her own kids so she has to meddle someplace."
Tracee Ellis Ross visits 'Mixed-Ish' every week
Tracee Ellis Ross co-created Mixed-ish and she's still working full time on Black-ish. She's still involved with every episode of Mixed-ish and not just recording the narration voiceover.
"Every week," Anthony said. "She's a part of the show. She's our EP and she also narrates the show and she's at every table read. She's on their show too but she's on our show."