'Modern Family' May Not Be on Disney+, but Some Cast Members Appear in 1 Disney+ Original Series
'Modern Family' was originally broadcasted on ABC. Now, fans are looking for ways to stream episodes featuring this Emmy Award-winning cast.
They're one big, dysfunctional family. This ABC original series premiered over a decade ago and now, fans are wondering if this series is available on Disney's streaming platform, titled Disney+. 
Here's what we know about Modern Family's relationship with Walt Disney Studios and the cast's role in the Disney+ original series, One Day at Disney.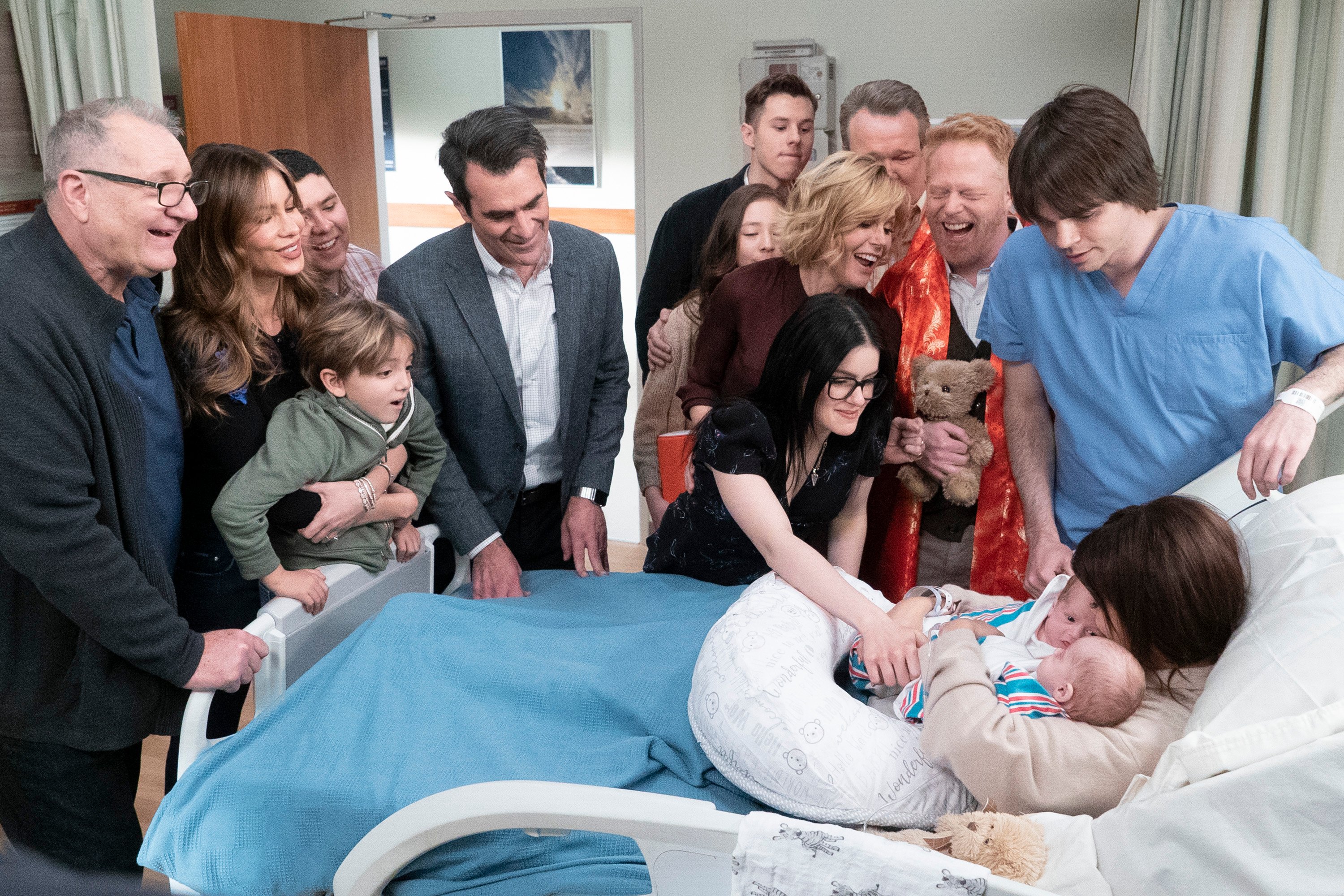 'Modern Family' is an ABC original series
It's a family with a clown, a brilliant scientist, a loveable dog, and a fun-loving realtor. Modern Family is an ABC original series, one of the television network's longest-running comedies. Since its inception, the sitcom earned several Emmy Awards, including Outstanding Comedy Series.
Because Disney is the parent company of ABC, Modern Family falls under the umbrella of the Walt Disney Studios. For one episode of season 3, the cast even paid a trip to Disneyland in Anaheim, CA. 
There was some trouble with Haley's ex-boyfriend and Lily trying to run away from her dads, but after settling into The Disneyland Story presenting Great Moments with Mr. Lincoln, the characters showed their love for one another.
Is 'Modern Family' available on Disney+?
For some, it makes sense that this television series would be available on Disney's streaming platform, Disney+. However, the television series has yet to appear on the service.
For a short time, some seasons were available for binge-watching on the rival platform, Hulu. (To those who "bundled" Hulu, Disney+, and ESPN+, the series was also available for streaming on any device.) 
It has since been removed from the library. For fans who want to watch Modern Family, catching it on live television, on networks like USA and FOX, is their best bet. There are also options for purchasing entire seasons digitally and physically, thanks to retailers like Amazon.
Some 'Modern Family' cast members appear for an original Disney+ series
Although Modern Family is not available on Disney's streaming platform, there is an episode of the original docu-series, One Day at Disney, which features the cast. The actors shared that their experience was like working for the company for so long, with Jesse Tyler Ferguson and Eric Stonestreet even making jokes about banana bread. 
"To have a show last for 11 years is just unheard of," Ferguson said. "I mean it's the greatest job security I've ever experienced as an actor."
"It sounds a little cliché, but we are like one giant modern family and I'd have to say that my favorite part about coming into work every day is, you know, getting to see the people that I basically grew up with," Nolan Gould said. 
Aside from their work on Modern Family, some of these cast members went on to work on other Disney-related projects. Ariel Winter became the start of the Disney Junior series, Sofia the First. Ty Burrell and Ed O'Neill voiced characters in the Disney and Pixar animated film, Finding Dory.