Is 'Modern Family' on Disney+? How to Watch the Last Episode of ABC's Comedy Series
Trying to binge-watch Modern Family before the season finale? You're not alone. Some fans are wondering which streaming platforms hold episodes of ABC's comedy series. Since Modern Family is made in conjunction with the Walt Disney Company, is the show available on Disney+? Here's what we know.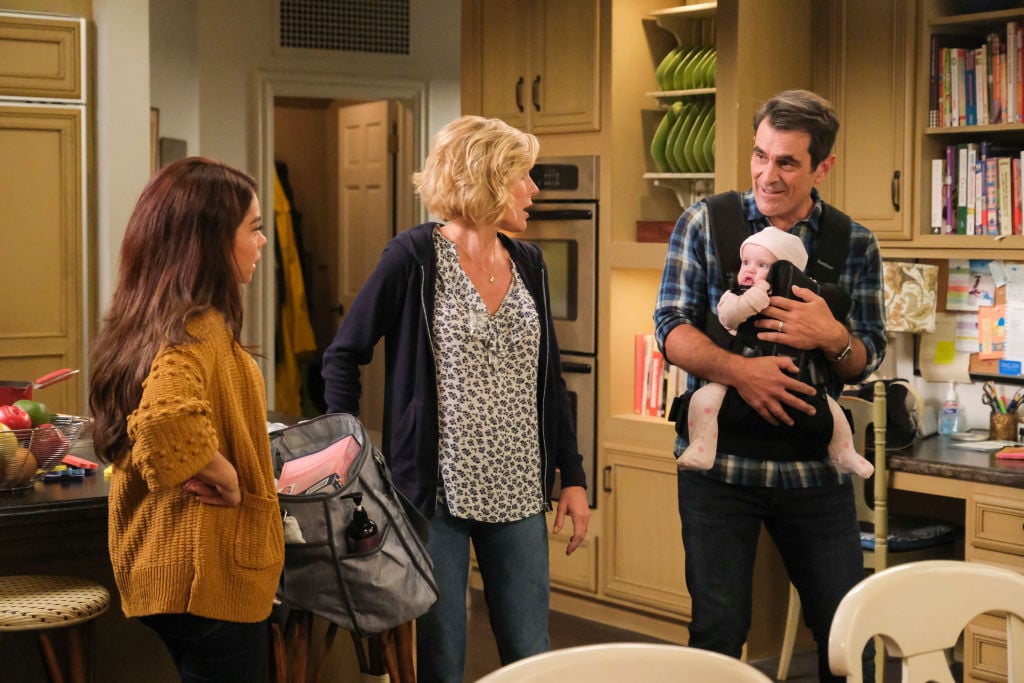 One season of 'Modern Family' is available on Hulu
Over 10 years passed since viewers met Phil, Claire, and the Dunphy-Pritchett-Tuckers. Haley got her license, Alex graduated from Caltech, and Mitch and Cam adopted another baby. Now, the series is, unfortunately, drawing to a close.
"Chris and Steve have created one of the most seminal and iconic comedies in television history," Burke, president, ABC Entertainment, said in a statement. "In its final season, there will be more milestone events that anyone who has been a fan of the series won't want to miss."
Still, for viewers, revisiting old episodes is part of the fun. With the finale only days away, (premiering on ABC April 8,) some are wondering how they can binge-watch episodes of ABC's Modern Family.
Presumably, this series will never make its Netflix debut, as the streaming platform is now in direct competition with Disney's service. Hulu, on the other hand, is partners with the Walt Disney Company, even offering a "bundle option" in conjunction with ESPN+.
It makes sense that this is the streaming platform to house Modern Family. As of April 2020, Hulu has season 11 of Modern Family available for binge-watching. Unfortunately, this is the only season streamable for subscribers, as the other 10 seasons aren't even listed.
Is 'Modern Family' on Disney+?
Due to Disney's acquisition of ABC, some fans thought that, maybe, Modern Family would be available on Disney+. Unfortunately, the series is not currently listed on the streaming platform's library.
If you don't have a Hulu subscription and you have the information from your cable provider, streaming episodes of Modern Family on ABC.com is your best bet. There are a few clips and even entire episodes listed on the website.
Other than that, fans can purchase and rent episodes of this series on Amazon Prime or purchase the DVDs from retailers like Target and Barnes and Noble.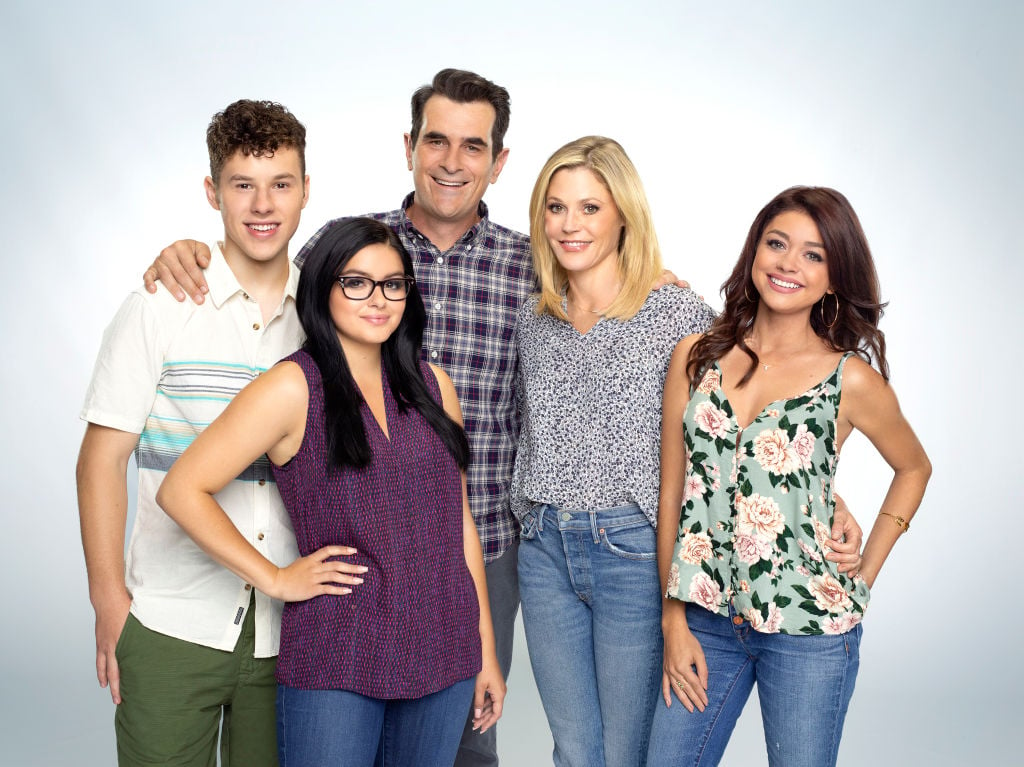 The 'Modern Family' cast members appear in other Disney projects, available on the subscription service, Disney+
Modern Family may not be available on Disney+, but that doesn't mean these actors aren't on the streaming platform. The cast members do appear in the Disney+ original series, One Day at Disney. There, they describe their time with the company and what it's like on set.
Nolan Gould (Luke) shows a sentimental piece of the Dunphy house. Eric Stonestreet (Cam) and Jesse Tyler Ferguson (Mitch) ask for some banana bread. By the end of the episode, they get it — kind of.
Some cast members also appear in movies and television shows produced by Disney. That includes Pixar's Finding Dory and the Disney Junior original series, Jake and the Neverland Pirates, both of which are on Disney+.
To learn more about Disney+ and to subscribe, visit their website. Episodes of Modern Family are currently available for streaming on ABC.com. The Modern Family finale airs on April 8.